ETHICS AND PRIVACY VS. TRANSPARENCY : The Muzzle on the Right to Know

Wednesday, 9 September 2015 from 7:15 AM to 8:30 AM (PDT)
Event Details
ETHICS AND PRIVACY VS. TRANSPARENCY: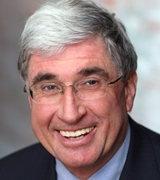 with Christopher J.K. Richardson, CPA,FCA(BC)
Charitable Gift Planning Consultant & Philanthropy Advisor, and Vancouver School Board Trustee
The Muzzle on the Right to Know
Mr. Richardson will lead an examination of situations when the public's right to know is hindered by legal and procedural precedents. Does the type of organization such as a not-for-profits (publicly funded or eligible to issue income tax receipts) or publicly-traded entities alter the need or requirement for transparency? Are there cases when factors may dictate or suggest that the truth can be or must be shielded or protected? Privacy situations? Could the concept of 'therapeutic fibbing or lying' apply to protect the 'greater good' public or otherwise?
We will consider how the resolution of these discussions impact public, donor and investor, share-holder trust or mistrust over time and should they? Some recent and 'close at hand' examples make this a timely and necessary discussion.
Christopher Richardson is a fourth-generation Vancouverite, who has spent his career advising not-for-profits in charitable gift planning and donor relations and assisting donors across Canada to identify and achieve their philanthropic dreams.
Richardson is a Chartered Accountant (CPA, FCA) and a long-time community volunteer. He is president of the Mount Pleasant Community Centre Association, a Board member of CHIMP: Charitable Impact Foundation (Canada) which has processed more than $79m of donations. Christopher also lists Board member of the Health & Home Care Society of BC and membership of the Sovereign Order of St. John of Jerusalem Knights Hospitaller among his activities.
Richardson is currently a Vancouver School Board (VSB) Trustee having served as Chair from December 8th, 2014 to June 15th, 2015. He served three times as a Vancouver Park Board Commissioner (1986 – 1990, 1999 – 2002) and was Vice-Chair in 1990. At the VSB, his focus has been on creating an environment of 'workable cooperation and collaboration' to benefit all learners especially those that are vulnerable to 'distractions or differences' to learning such as special needs and adequate nutrition. For over 42 years, Richardson has served the Vancouver Police Department as a Traffic Authority Special Constable.
His accolades include a Fellowship (FCA) from the Institute of Chartered Accountants of BC in 1996 and a Diamond Jubilee Medal awarded by Vancouver East MP Libby Davies in 2012. Richardson is an avid half marathon walker, cyclist and is learning Mandarin - slowly. He resides in Kitsilano with his wife and two wonderful sons.
To learn more about Christopher Richardson and CHIMP: Charitable Impact Foundation (Canada) please visit the website: Chimp: Charitable Impact Foundation (Canada)
When & Where

Alliance for Arts and Culture
938 Howe St
Vancouver, BC V6Z 1N9
Canada

Wednesday, 9 September 2015 from 7:15 AM to 8:30 AM (PDT)
Add to my calendar
Organizer
Workplace Centre convenes conversations that deepen Spirit and Ethics in the workplace, and promotes their practical application in business and everyday life. We hold two meetings each month: Ethics for Breakfast, on the second Wednesday, and the Spirit at Work Luncheon on the third Thursday of the month. All meetings are open to the public. They are about 75 minutes long, presentation-and-discussion format, with speakers/topics that will help you keep ethics and spirituality alive in your work.
Email us or call 604-685-6560 for more information. You can also review our previous speakers & events, and any related speeches and presentations that have been posted by visitin www.WorkplaceCentre.org