ETHICS AND TRANSPORTATION : Is Public Transportation a Public Good?

Wednesday, 13 January 2016 from 7:15 AM to 8:30 AM (PST)
Event Details
ETHICS OF FREE PUBLIC TRANSIT :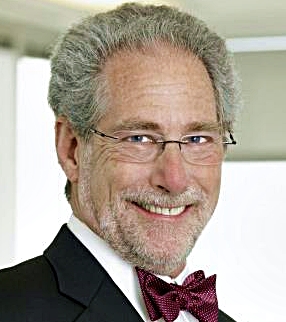 with Michael Goldberg, Professor and Dean Emeritus, Sauder School of Business, University of British Columbia


Is Public Transportation a Public Good?
One definition of ethics states: "Ethics reflect beliefs about what is right, what is wrong, what is just, what is unjust, what is good, and what is bad in terms of human behavior."
First, my focus here is urban transportation (buses, trolleys, trains, cars, ferries and trucks). The ethical issues here include: pollution and polluters; access to efficient economical forms of transportation; and, yes, jobs and housing affordability. Controlling pollution, providing broad access to economical and efficient urban transportation options, and creating and sustaining jobs and affordable housing all have key ethical dimensions which the talk will address.
About Our Speaker:
Michael A. Goldberg is a Professor and the former Dean of the Sauder School of Business at the University of British Columbia. His academic and public career spanned four plus decades. From January 2002 to December 2004 he was Associate Vice President International at UBC, and the HR Fullerton Professor of Urban Land Policy in the UBC Sauder School of Business. Michael served as Dean from 1991 to 1997. Michael joined UBC in 1968 on completing his Ph.D. in Economics at the University of California (Berkeley). His research explores cities, their transportation, housing and land use systems, and their global competitiveness. He has also examined globalizing real estate markets and Asian property investors in particular. Of special interest is the economics of urban land policy and its impact on housing, urban development and transportation, where he stresses the necessity of understanding the interaction of urban transportation and land use policies. Michael is a Past Fellow of the Urban Land Institute, an Honorary Life Member of both the Real Estate Institute of British Columbia and the Mortgage Investment Association of British Columbia, a Scholar-in-Residence at the Asia Pacific Foundation of Canada, and a Senior Fellow of the Institute of Asian Research at the UBC.
Michael is currently a director of the Canada Pension Plan Investment Board; Chair of the Surrey City Development Corporation and the Vankic China Fund; a member of the WorkSafeBC Investment Committee; and a Director of Resource Works BC.
Michael has wholly or partly authored 9 books and well over 200 academic and professional articles and applied them successfully with diverse businesses and governments in North America, Asia and Europe, often working with citizen, business and community groups, as well as governments to help them adapt to the changing demands of the global economy. He has given 60+ invited lectures at 50+ universities and research institutes in 16 countries, and numerous academic and public talks across Canada and in over two dozen countries.
When & Where

Alliance for Arts and Culture
938 Howe St
Vancouver, BC V6Z 1N9
Canada

Wednesday, 13 January 2016 from 7:15 AM to 8:30 AM (PST)
Add to my calendar
Organizer
Workplace Centre convenes conversations that deepen Spirit and Ethics in the workplace, and promotes their practical application in business and everyday life. We hold two meetings each month: Ethics for Breakfast, on the second Wednesday, and the Spirit at Work Luncheon on the third Thursday of the month. All meetings are open to the public. They are about 75 minutes long, presentation-and-discussion format, with speakers/topics that will help you keep ethics and spirituality alive in your work.
Email us or call 604-685-6560 for more information. You can also review our previous speakers & events, and any related speeches and presentations that have been posted by visitin www.WorkplaceCentre.org
ETHICS AND TRANSPORTATION : Is Public Transportation a Public Good?