Ethics for Breakfast: Sin Taxes and Permissible Vice

Wednesday, February 12, 2014 from 7:15 AM to 8:30 AM (PST)
Event Details
The Shifting Meaning of Social Legitimacy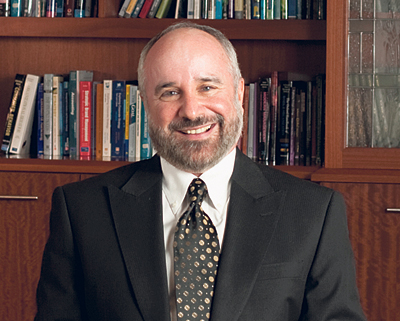 Mark Wexler will explore the manner in which secular forms of government embrace sin taxes and create a social legitimacy for the existence of permissible vice.
Those governance systems with a higher sacred score, distance themselves from permissive vice and create a strong but costly notion of deviance. With the former, social legitimacy means the provision of greater wealth with little or no regard for its distribution. With the latter more sacred governance systems; social legitimacy means one's distance from that which is socially and religiously outlawed.
Mark talks about why, in a geo-political sense, there is a tremendous and growing tension between secular and sacred governance systems today. He will facilitate Q&A by probing the sacred versus materialist discussions underlying important talking points in contemporary society: environmentalists versus over-consumers and freedom-fighters versus terrorists.
About our Speaker
Dr. Mark N. Wexler is the President of the Perimeter Group of Consultants; a University Professor of Business Ethics and Management at Simon Fraser University; and a member of the Management and Organization Studies and Policy Analysis at the Beedie School of Business at SFU.
Mark's work has been published in over 110 refereed journals and eight books. He was the recipient of four teaching awards, numerous grants and research funds and was selected as Price Waterhouse Cooper's 2004 Leader in Management Education. Mark has consulted for various organizations in the private and public sectors, some of which include: Air Alaska, Bank of Montreal, Canadian Immigration Services, Doctors without Borders, Lockheed Martin, Microsoft, Proctor and Gamble, Revenue Canada and the RCMP.
Currently, Mark is working on a new book entitled The Organization of Scandal: Disrepute in Unexpected Places.
When & Where
333 Dunsmuir St
BC Hydro Bldg (Second Floor Auditorium)
Vancouver, BC V6B 5R4
Canada

Wednesday, February 12, 2014 from 7:15 AM to 8:30 AM (PST)
Add to my calendar
Organizer
Workplace Centre convenes conversations that deepen Spirit and Ethics in the workplace, and promotes their practical application in business and everyday life. We hold two meetings each month: Ethics for Breakfast, on the second Wednesday, and the Spirit at Work Luncheon on the third Thursday of the month. All meetings are open to the public. They are about 75 minutes long, presentation-and-discussion format, with speakers/topics that will help you keep ethics and spirituality alive in your work.
Email us or call 604-685-6560 for more information. You can also review our previous speakers & events, and any related speeches and presentations that have been posted by visitin www.WorkplaceCentre.org