ETHICS OF INTERNATIONAL SOCIAL SERVICE AND SOCIAL CONTRIBUTION

Wednesday, 9 December 2015 from 7:15 AM to 8:30 AM (PST)
Event Details
ETHICS OF INTERNATIONAL SOCIAL SERVICE AND SOCIAL CONTRIBUTION: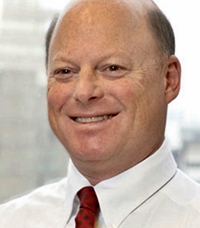 with Larry Axelrod, Dean, Vancouver Campus, Adler University


PLEASE NOTE THE WORKPLACE CENTRE ANNUAL GENERAL MEETING WILL CONVENE AT 7:15 PRIOR TO THE EVENT - ALL ARE WELCOME.
There is a long history of socially interested citizens of Western world countries making contributions to the needs and challenges faced by peoples living in "developing" nations. These contributions occur at both national and individual levels. Questions have arisen, particularly in recent years, about the ethics related to cross-cultural charitable and service activities. This session will explore the ethical considerations of international service and social contribution through the lens of three standard approaches to international social development.
What ethical principles should guide contribution to addressing human challenges in international locations?
What changes in the nature of international contribution should occur?
Dr. Larry Axelrod is Dean of the Vancouver Campus of the Adler University (formerly Adler School of Professional Psychology). In this role, Larry functions as the chief academic and administrative office for the Vancouver Campus. In addition, Larry teaches courses in dispute resolution as part of Adler's M.A. in Organizational Psychology program and supervises M.A. student research thesis projects.
Previous to his role as Dean, Larry served as President of The Neutral Zone Coaching and Consulting Services where he provided organizational consultation, strategic facilitation, education and training, and direct case intervention (mediation, assessment, investigation) for public and private sector organizations locally and nationally. Prior to forming The Neutral Zone, Larry served as the Director of the Human Rights Centre for Vancouver Hospital and Health Sciences Centre and as an Equity Advisor for the University of British Columbia.
Larry has presented at many professional conferences and seminars on topics including human rights, diversity, leadership, change management, effective communication and conflict resolution and is co-author of Turning Conflict into Profit: A Roadmap for Resolving Personal and Organizational Disputes published by The University of Alberta Press.
Larry completed his B.A. in communications at University of Illinois at Urbana, his M.A. in Social Psychology at San Francisco State University, and his Ph.D. in Social Psychology at the University of British Columbia. His studies have included a wide range of social and organizational dynamics including attitude formation, value systems, theories of motivation, environmental activism, modes of conflict resolution, and influences of power and authority. In addition, Larry has extensive knowledge of professional ethics and served on the Vancouver Hospital Ethics Committee for six years.
Larry lives with his wife in North Vancouver, and they have two sons.
When & Where

Alliance for Arts and Culture
938 Howe St
Vancouver, BC V6Z 1N9
Canada

Wednesday, 9 December 2015 from 7:15 AM to 8:30 AM (PST)
Add to my calendar
Organizer
Workplace Centre convenes conversations that deepen Spirit and Ethics in the workplace, and promotes their practical application in business and everyday life. We hold two meetings each month: Ethics for Breakfast, on the second Wednesday, and the Spirit at Work Luncheon on the third Thursday of the month. All meetings are open to the public. They are about 75 minutes long, presentation-and-discussion format, with speakers/topics that will help you keep ethics and spirituality alive in your work.
Email us or call 604-685-6560 for more information. You can also review our previous speakers & events, and any related speeches and presentations that have been posted by visitin www.WorkplaceCentre.org
ETHICS OF INTERNATIONAL SOCIAL SERVICE AND SOCIAL CONTRIBUTION