Description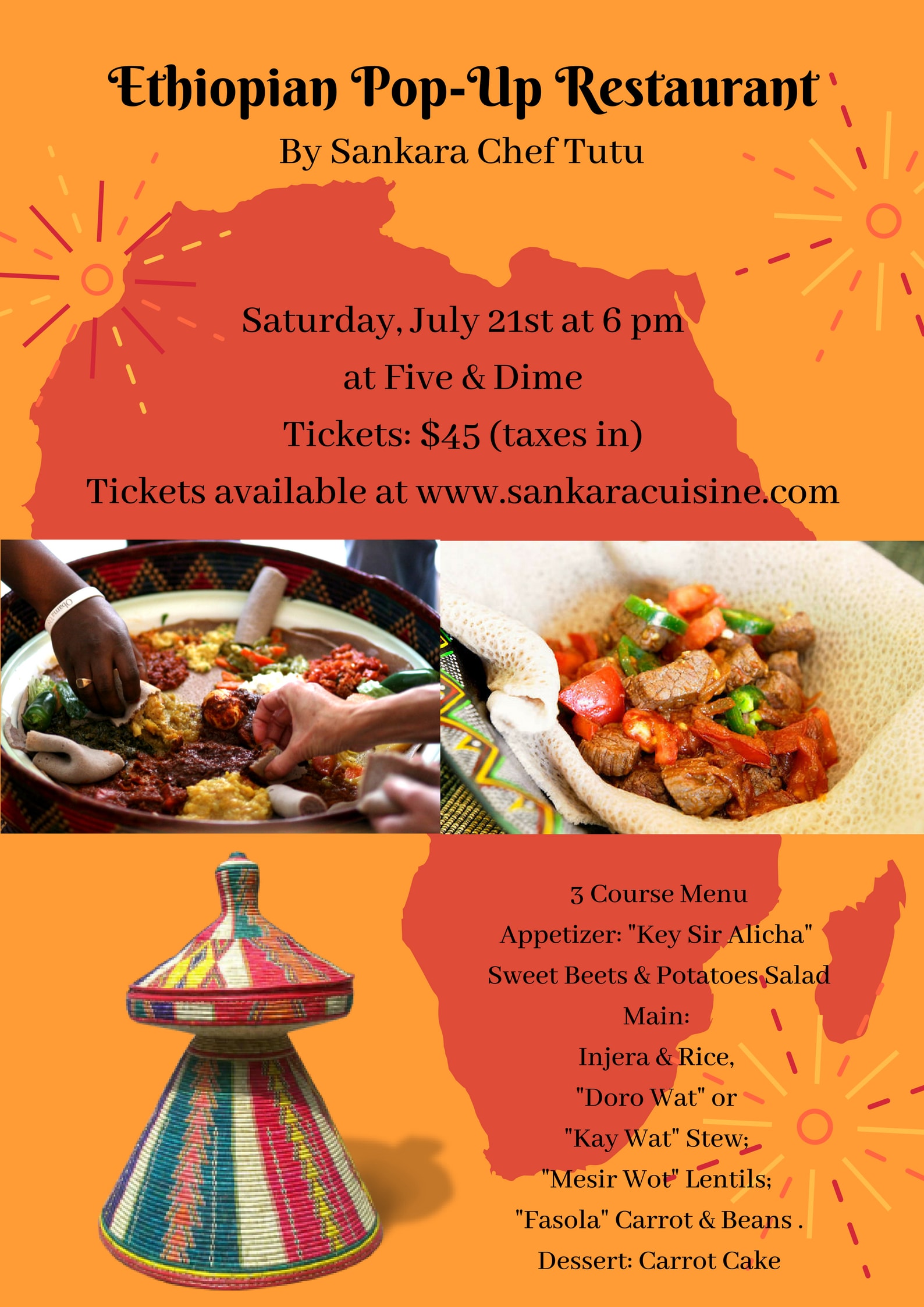 Join Sankara Chef Tutu from Ethiopia to celebrate Ethiopian culture at a 3 course dinner. This is a one-night only event. Everyone is welcome.
This authentic cultural event is performed in 3 courses with accompanying traditional and contemporary Ethiopian music and a traditional Ethiopian coffee service after the meal.
To keep the evening intimate we limit tickets to 24 guests for this unique evening.
Vegetarians can be accommodated, simply email us at info@sankaracuisine.com.
Menu:
Appetizer: "Key Sir Alicha" Sweet Beets & Potatoes Salad
Main: Injera & Rice with "Doro Wat" Chicken with Egg or "Kay Wat" Beef Stew; "Mesir Wot" Lentils; "Fasola" Carrot & Beans
Dessert: Carrot Cake
አመሰግናለሁ "āmeseginalehu" - Thank you
Sankara
-------------
To view photos from past Pop-Up events visit our Facebook page (@Sankara)
Visit www.sankaracuisine.com to visit our Online Multicultural Marketplace - we offer delivery and catering!