Sales Have Ended
Registrations are closed
Hi! thanks for planning to come to our 1st Time EV Charging Station Show, Sorry you missed it! Keep an Eye on us for more events in the Future, and if you like - you can make a small donation and we can invite you to our next event! Website: http://evfest.ca/ Blog: http://blog.evfest.ca/ Facebook: https://www.facebook.com/EVFest Twitter: https://twitter.com/EVfestshow
Sales Have Ended
Registrations are closed
Hi! thanks for planning to come to our 1st Time EV Charging Station Show, Sorry you missed it! Keep an Eye on us for more events in the Future, and if you like - you can make a small donation and we can invite you to our next event! Website: http://evfest.ca/ Blog: http://blog.evfest.ca/ Facebook: https://www.facebook.com/EVFest Twitter: https://twitter.com/EVfestshow
Description
Electric Vehicle Charging Stations around Ontario, and Toronto are Growing in Numbers, and not everyone is aware of many of the new locations!
This Event is the 3rd (Third) of what we hope to be many, many, such small events, and the Second for the General Public, where we will be creating a smaller event, showcasing the sites where there are more than one Electric Vehicle Charging Station available for Public Access.
This one (Click Link) is at the EV Charging Stations at IKEA, listed on PlugShare!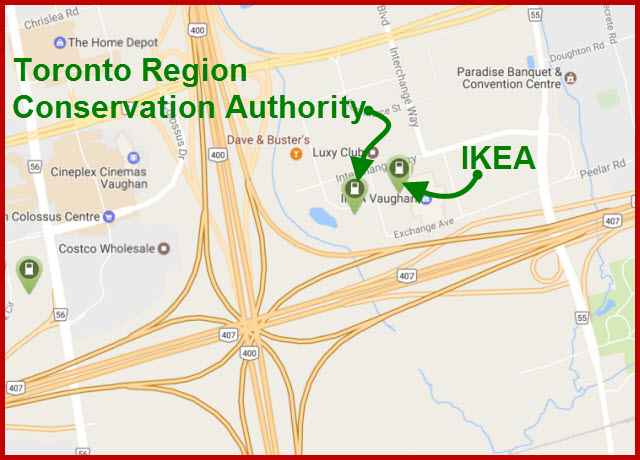 This Site has Two 48A Sun Country Highway chargers wrapped with IKEA's wrapping. Map marker location is exact, 4 EV parking spaces in front of the two chargers. Opposite the curb/sidewalk behind the chargers there are an additional 4 spaces "reserved for low emissions vehicles", in case the 4 EV spaces are ever all full or ICEd--no chargers in those spaces, but still prime parking.
We will be inviting Electric Vehicle Owners and Operators with EV's and PHEV's to come out and Join us for a Charge, and to Meet other EV Owners, plus inviting Past EV Fest Guests, and the Public, for Events, to Join us and See Just how Easy and Quick it is for Electric Vehicles to be Connected and Disconnected from a Public Charging Station, and how convenient it is to use a Charging Station (IF Electric Vehicle Owners are willing to share these points)!
There will be a small Token Fee for these events, usually at the pocket change level, and the events will be shorter in duration than the normal EV Fest Show Hours. Donations for supporting Future Events and EV Fest Growth will also be accepted when Registering.
It is OK to come early - but if you come late - the event might be already over!
Guest and EV/PHEV Numbers may be limited, as these events will be generally in parking lot spaces where there is vehicle traffic, and there won't be an unlimited Number of Charging Stations.
Be Advised - Watch for Vehicular Traffic - Some Won't Be EV's!
Not All such Events will be Scheduled with a lot of notice, or with specific permission to have priority access to such Chargers, as they are Public, but as for much of the time most such sites are underutilized, and we will try to invite less EV Owners than the number of Charging Stations on site, so there is room for the general public as well, we feel that for the most part, this would be a great introduction of the realities of EV Charging, showcasing the benefits, and opportunities, as well as any learning opportunities for the uninformed public to develop a respect for Electric Vehicle Charging Spaces, their uses, and diplomacy.
Anyone wishing to Volunteer an assist with organizing these events, please contact us.
Thanks for coming, and Supporting EV Fest!
Organizer of EV Fest 2nd Public EV Charging Station Show
EV Fest is a creation of many people - in the Electric Vehicle Industry, from Committed Electric Vehicle Owners and Enthusiasts; to Electric Vehicle Manufacturers and Dealers and Private Electric Vehicle Conversion Technicians, from Creating to Servicing, Driving, to Enhancing - EV Fest is about what can each of us do to bring forward Electric Propulsion, Transportation, Recreation, and Home Maintenance, to have a cleaner planet, more livable present, and survivable future.
As such, Electric Vehicles of all types, New Energy sources and Alternate Energy Sources like Wind, Solar, Micro-Hydro, BioMAss Electricity and Co-Generation are all relevant Technologies of interest to EV Fest Attendees and Exhibitors.
When we think of Electric Transportation, we might forget Personal Mobility Devices, or Mining Trucks, or even Ships, but they all are looking at increasing their reach to blending technologies, Solar & Wind Powered Cargo Ships, Solar  Car Parking Providing Power to Recharge Electric Vehicles, and even Battery Electric Hybrid Train Engines are all relevant!
Anything that is about reducing dependance on products that contaminate the air, water, or soil, are what EV Fest is really about, so - we hope you like the mix we are putting together, not just to look at, but to participate in, to take action, no matter how little, to help, or assist for those who need it - you are the spirit of EV Fest! Congratulations! This Show is For You!
We Seek to place EV Fest and any related shows at relevant Venues, and any leads you might discover to provide a more suitable, relevant, and beneficial location, we would be pleased if you could forward such Venue information to us, including Address, Emails, and Phone Numbers.
You can see our contact points below, but don't forget to check out our Blog from time to time, as well: http://blog.evfest.ca/