Evaluating Impacts of Development Proposals

Thursday, 31 October 2013 at 10:00 AM (EDT)
Event Details
This webinar is the second of two webinars in the Building Healthy Communities webinar series. Paul Young will provide an overview of how new developments can contribute to building healthy communities and will describe some planning policy tools that are designed to create a healthier built environments. He will speak about the factors that shape new developments and opportunities to become engaged in planning and decision-making about developments and community change. Paul will be joined by Heidi Matthews from the community group Transition Town (T.T.) Erin. She will provide a short summary of Erin's experience with a large land development proposed for Erin, Ontario. She will touch on how T.T. Erin engaged the community and how they developed an evaluation tool to help shape the new development so that it contributes to a healthier community. There will be an opportunity for participants to share their experiences in working towards a healthy built community.
(Visit HC Link's event archive webpage for information on the first webinar entitled Influencing Changes to the Built Environment presented on October 22nd.)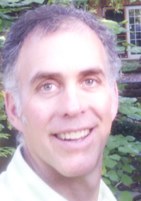 Paul Young heads up Public Space Workshop, a small consulting office that specializes in planning for healthy communities. His work focuses on neighbourhood planning and policy review, active transportation planning and design. Paul is a full member of the Ontario Association of Landscape Architects and the Canadian Society of Landscape Architects. He has over 20 years' experience in urban design, streetscape and park design. He has a master's degree in urban planning and over 13 years of strategic planning, policy review and facilitation on planning matters. Paul has been qualified as an expert in active transportation planning at the Ontario Municipal Board. His planning and design experience is complemented by 15 years working in health promotion at the South Riverdale Community Health Centre in Toronto.

Heidi Matthews is the co-chair of the Sustainable Development Working Group of Transition Erin, a group that is focusing on creating an evaluation tool for new subdivisions in the Town of Erin.
Organizer
HC Link works with community groups, organizations, and partnerships to build healthy, vibrant communities across Ontario. We offer consultations, learning and networking events, and resources in both English and French. 
Réseau CS appuie les groupes communautaires, les organismes locaux et régionaux de même que les partenariats communautaires à travers l'Ontario pour créer des communautés dynamiques et en santé. Nous offrons des services de consultation et des activités d'apprentissage et de réseautage en anglais et en français.