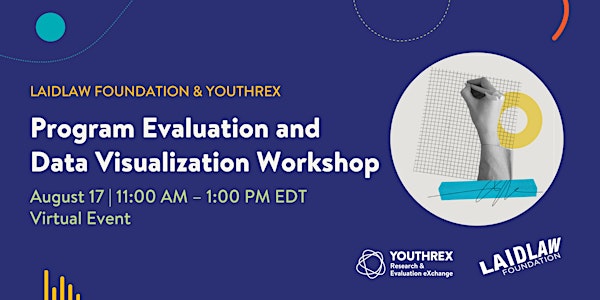 Evaluation + Data Visualization
TBC
About this event
Workshop Description
Evaluation not only provides youth programs with the tools to understand, measure, and track the intended outcomes and impact of their programs, it also helps to understand the diverse needs of the communities they serve and how they can better prepare themselves to meet those needs in the future.
This interactive workshop will provide an overview of conducting program evaluation in the youth-serving sector. It will discuss moving evaluation beyond reporting requirements to truly have an impact on both programming and the sector as a whole.
Facilitator Bios
Caroline Hummell, (she/her) is a Research Assistant at YouthREX. She received her MSc in Kinesiology and Health Studies from Queen's University and is currently pursuing a doctorate in Applied Health Sciences at Brock University with a focus on program evaluation and positive youth development in the sport and recreation sector. Outside of her studies, she works as an external evaluation consultant for provincial and national sport organizations, serves on the Board of Directors for BGC Sarnia-Lambton, and volunteers with various local youth-serving organizations.
Irene Duah-Kessie, (she/her) is a Research & Evaluation Associate at YouthREX. She is passionate about advancing health equity and creating spaces for young people to thrive. She also leads Rise In STEM, a youth-led grassroots initiative committed to addressing the racial gap within higher education and STEM careers. Irene holds a Bachelor of Science in Life Sciences from McMaster University and a Master of Science in Sustainability Management from the University of Toronto. In her spare time, she enjoys baking and nature walks.
Robin Tonbazian,(she/her) is a Research & Evaluation Associate at YouthREX. As both a program planner and evaluator, she has supported opportunities for wellbeing, play, and learning for youth. Her research has also focused on developing healthy community planning within York Region. Robin received her Master of Public Health at Queen's University and completed her BA at the University of Toronto, double majoring in health studies and environmental studies with a minor in political science.