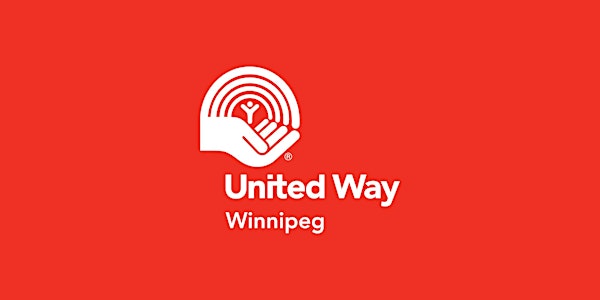 Evaluation Foundations for Community Agencies
Building evaluation capacity supports community agencies' understanding of their impact and how they act as a catalyst for change.
When and where
Location
United Way Winnipeg 580 Main St Winnipeg, MB R3B1C7 Canada
Refund Policy
Refunds up to 7 days before event
About this event
42 days 7 hours

Mobile eTicket
Evaluation Foundations for Community Agencies
Four-day course scheduled on May 4, May 18, June 1, and June 15
Location: 580 Main Street, Winnipeg (parking at the rear of the building)
Cost to register: $580 per person
Lunch and light refreshments will be available on each day of the course
Course Overview
In an age of complexity, diversity and continuous innovation, understanding evaluation is critical for community agencies. Building evaluation capacity supports community agencies' understanding of their impact and how they act as a catalyst for change among individuals and the community.
Evaluation Foundations is a four-day course, which provides the basics of understanding and undertaking program evaluation. Examining evaluation theories and approaches will allow agencies to decide what best suits their work. They will learn the difference between outputs, outcomes, and indicators, and how these form the essential building blocks of evaluative processes. Participants will add to their evaluation toolkit by learning to craft a Theory of Change statement and the elements of a basic logic model, as well as exploring different kinds of data and why each of these are important to evaluative work. Gaining a better understanding of how to plan for evaluations, and what is needed to undertake them, this course is recommended for those who are new to evaluation. Finally, the course is presented through an anti-oppression and social justice lens, as well as focusing on evaluation to explore strengths.
Participants will:
Gain a clear understanding of what program evaluation is and is not, the different approaches/theories of evaluation, and explore what best suits their agency;
Confidently know the difference between outputs, outcomes, and indicators, and what role each play in evaluation;
Have the tools craft a Theory of Change statement and the broad strokes of what is needed to develop a logic model, and understand how these are essential to program evaluation and planning;
Identify all that is needed to pull together an evaluation plan;
Become excited by a new appreciation for data/information in its many shapes and forms, what role it plays in evaluation and how it informs what is important about their agency;
Explore different data collection methods, how to review/analyze different data sets, and how to present and report findings and learnings in an engaging and inclusive way; and,
Feel a sense of calm and confidence when words like 'evaluation,' 'data,' 'logic model' etc. are mentioned!
Course Schedule and Outline
This four-day course includes:
Day 1: Thursday, May 4, 2023, from 9:00 a.m. to 4:00 p.m. – So What? Understanding Program Evaluation.
Day 2: Thursday, May 18, 2023, from 9:00 a.m. to 4:00 p.m. – "If the facts don't fit the theory, change the facts." Understanding Data and Designing an Evaluation.
Day 3: Thursday, June 1, 2023, from 9:00 a.m. to 4:00 p.m. – Fun is Under-rated: Collecting Data/Evidence.
Day 4: Thursday, June 15, 2023, from 9:00 a.m. to 4:00 p.m. – Birds of a Feather: Analysis, Interpretation, and Using Results.
Participation in Evaluation Foundations by those in community-based, non-profit organizations will contribute to their:
• Understanding of program evaluation;
• Understanding of various approaches and lens for program evaluation (theory and practice);
• Capacity to build an effective plan for their evaluative activities;
• Competencies in undertaking evaluative activities involving planning evaluations, information/data/story collection, review/analysis, interpretation/understanding, and reporting; and
• Increased understanding of evaluation as a tool in support of organizational learning and improvement, in addition to accountability to funders, rightsholders and community.
About the Facilitator
Denise Belanger
Passionate about issues of access and voice, Denise Belanger has been working in evaluation for over 20 years. Denise has recently embarked on a new adventure by starting her own consulting firm, Inquiry Minded Consulting Inc. She has undertaken evaluative work in the areas of social services, public health, education, justice, financial empowerment and poverty reduction for clients that include federal, provincial and territorial governments, local jurisdictions, schools and districts, foundations, community organizations, and other NGOs across Canada, as well as internationally. Over the years, she has worked in Canada with people in Newcomer communities, with rural, urban and Northern communities, and with Indigenous communities. In addition, Denise has conducted many workshops on evaluation, presented at numerous national and international conferences, and was the 2014 recipient of the Canadian Evaluation Society's Contribution to Evaluation in Canada Award for her work in including the voices of young children and other traditionally disenfranchised and vulnerable populations. She is grateful to have learned so much about evaluation from her long-time mentors and colleagues at Proactive Information Services, Linda Lee and Larry Bremner, and seeks to practice with compassion and humility.