A free virtual music festival for those who love Canadian hip hop and r&b music. You can also register your ticket at everbloomfestival.com
About this Event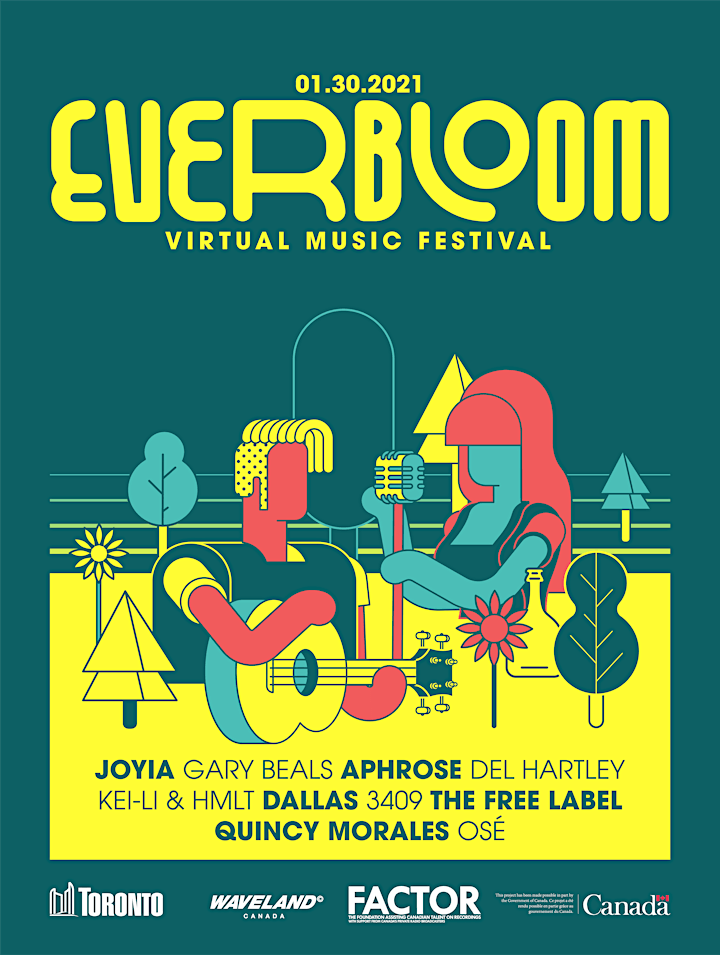 Featuring 100% Canadian artists including the sounds of Joyia, Gary Beals, Aphrose, Del Hartley, Kei- Li & HMLT, Dallas, 3409, The Free Label, Quincy Morales, and Osé.
Visit the official website for more details and to register your ticket: https://www.everbloomfestival.com/
About Waveland
Canada is a land of many things, and music is one of them.
Everbloom virtual music festival is hosted by Canadian nonprofit music organization Waveland.
Since 2012, Waveland has been committed to celebrating and empowering the Canadian music scene. We believe that experiencing and engaging with Canadian music is a major contributing factor to sustaining social bonds among the people within our communities. Our mission is to help make Canada the incubator for musical talent and contribute towards building more vibrant, positive, and inclusive communities.