Description
Outdoor Classroom Institute
Teaching in the Outdoor Classroom
A Two Day Professional Learning Experience for Kindergarten to Grade 3 Teachers and ECEs
Imagine your students investigating the rich habitats and communities right outside your classroom, then replacing their magnifying glasses with paintbrushes as they explore the art studio of nature. School grounds can provide an engaging and creative environment for integrating Literacy, Art and Science into your classroom or childcare centre.
Leave the Outdoor Classroom Institute with the confidence to assess students' understanding of ecosystems through creative and easy-to-implement nature-based Art, Science and Literacy projects. Discover how eco-inquiry stimulates imaginative forms of writing as students explore a deeper connection to the natural environment.
Join 2 amazing OCDSB teacher facilitators on this journey. Jacqueline Whelan and Joanne Burbidge will introduce you to a multitude of creative approaches to engaging in the outdoor classroom with your students - in both rain and shine! This is a two-day workshop that runs August 23 and 24 from 9:00am - 3:30pm both days. Many thanks to the Ottawa Catholic School Board for hosting the institute.
Details
A light lunch and refreshments will be provided.
All participants will receive educational resources for teaching outdoors.
Come prepared to be outside and dress appropriately for the weather.
Upon completion of the two day workshop you will receive a certificate.
This project was funded by in part by a grant from the Ottawa Community Foundation.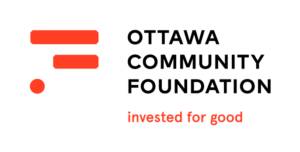 In partnership with Ottawa-Carleton District School Board and Ottawa Catholic School Board.