EWB Overseas Volunteer Information Session

Monday, March 28, 2011 at 6:30 PM

-

Tuesday, March 29, 2011 at 8:30 PM (PDT)
Event Details
Are you interested in volunteeering as an African Program Staff with Engineers Without Borders?
The intense, high output program is a powerful opportunity for learning, growth, and contribution in one of EWB's African Program sectors. Applications are currently open for Summer and Fall 2011 sending groups.
The Details
Sarah Grant, EWB's Co-Director of Agriculture Programs will discuss the current placement opportunities, explain EWB's overseas volunteer program, and introduce some of the exciting strategies our African Program teams are pursuing. The presentation will follow with an informal question and answer period to get all your questions answered!
Who Should Come?
Not yet familiar with EWB and our overseas programs? This event is a perfect opportunity to learn what we're up to, even if you're not thinking of applying as a volunteer.
Unique Opportunity for Learning
Sarah is only out in Vancouver once or twice per year, so this is a fantastic chance to learn from an inspiring lady with a tremendous depth of knowledge.
Hope to see you there!
PS - If you're interested, but unable to attend, don't hesitate to contact projects@ewb.ca with any questions you have, and explore here for more information.
----------
Sarah Grant, Co-Director of Agriculture Programs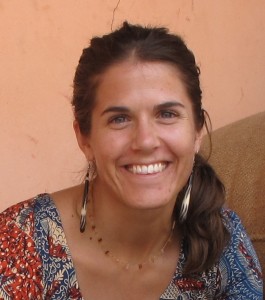 Sarah Grant is the Co-Director of Agriculture Programs for Engineers Without Borders Canada. Her work focuses on market access and business development for SMEs and management systems for both SMEs and governments. Based in Toronto, she supports work in Ghana, Zambia and recently Kenya. Sarah has been with EWB for the past 6 years, working in Ghana, the Philippines and Canada. She has a degree in Electrical Engineering from the University of Saskatchewan.
In Ghana Sarah headed up EWB's agriculture program which worked primarily with the Ministry of Food and Agriculture along with the Integrated Tamale Fruit Company (a mango exporting company), rice processors and shea nut pickers and processers. Her work with the Ministry focused on helping the Ministry adopt a smallholder approach that is appropriate to the current changes in Ghana – mechanisation, market opportunities, and increasing capital through an increase in foreign direct investment, along with addressing the persistent issues of poverty and environmental degradation.
In the Philippines, she headed up EWB's award winning Scala Project. The Scala Project provides opportunities for underprivileged youth to acquire marketable skills. During Sarah's time with the Scala Project, 24 Computer and Livelihood Training Centres were established across the country. During this time over 2000 youth were trained. About a quarter of these youth have since returned to school and another quarter have gained employment.
When & Where

Mt. Pleasant Community Center
#1 Kingsway
Vancouver, British Columbia V5T 3H7
Canada

Monday, March 28, 2011 at 6:30 PM

-

Tuesday, March 29, 2011 at 8:30 PM (PDT)
Add to my calendar
Organizer
Engineers Without Borders | Vancouver City Chapter
Engineers Without Borders is a movement of community leaders, students, overseas volunteer staff, and supporters across Canada. Together, we are almost 50,000 strong. We believe that the next generation of rural Africans should have the same opportunities to improve their lives, that we have right here at home.
At home, EWB is leveraging our network to engage Canadians, our government, companies, and universities on a widespread scale, to build their connections to Africa and make choices that better promote and contribute to human development.
In Africa, our committed and innovative volunteers work in partnership with local organizations and communities – combining our knowledge and experience to find unique solutions and devise innovative ways to apply them. Our work is focused on enabling rural Africans the opportunity to access clean water, generate an income from humble farms, and access critical infrastructure and services.
EWB Overseas Volunteer Information Session