EWeek 2014 Launch with Kalabanté Productions

Monday, 17 November 2014 from 11:00 AM to 12:00 PM (EST)
Event Details
All EWeek events are FREE and open to the public.
Please reserve your ticket here.
We have door prizes!
EWeek 2014 Launch with
Kalabanté Productions
Did you know that entrepreneurs are circus performers too?
We launch Eweek 2014 with Yamoussa and Kalabanté Productions.
Meet Yamoussa Bangoura, a young circus performer who founded his own school and circus troupe in Montreal and in Guinéa, his native land. It's gonna get really loud and hot!
You really want to get the best spot in the house to see this!!!
_____________________________________________________________________________________
About Yamoussa Bangoura
Auteur-compositeur-intreprète, chorégraphe, fondateur et directeur artistique des Productions Kalabanté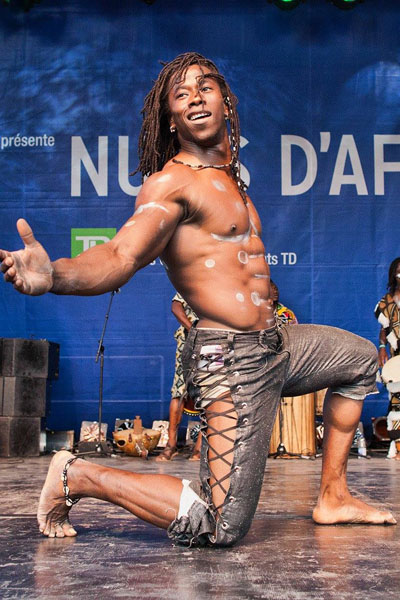 Artiste multidisciplinaire ayant débuté sa formation au sein de la troupe Circus Baobab et de la danse avec Saamato en Guinée Conakry en 1996, il commenca sa carrière professionnel avec une tournée africaine et européenne avec Circus baobab,  Cirque Éloize. Après avoir été repéré en Espagne pendant l'une de leur production, il participa à la création et tournée mondiale du spectacle NOMADE comme acrobate de ce cirque-meme de 2002 à 2007.
Yamoussa Bangoura développa plusieurs liens d'affaire au courant de ces années et décida en 2007 de fonder sa propre compagnie, Productions Kalabanté. Son premier spectacle KORYASS fut présenté dans plusieurs villes canadiennes et il enchaina avec un deuxieme, UNO, Kumbaya et sa nouvelle, KIRA NENE, qui fut également un succès à Conakry. Plusieurs spectacles sont en cours de production et la carrière de Yamoussa continue. Il se produit fréquemment dans d'autres événements spéciaux au nom de sa compagnie (Cirque du Soleil, Cirque Fantastique, Cirque Eloize, Artcirq, Nuits D'afrique) et a récemment composé des oeuvres musicales pour Cavalia ODYSSEO. Dernièrement, Yamoussa a crée son propre groupe de musique, Yamoussa Bangoura and a THOUSAND AND THOUSAND COLORS et performe dans plusieurs villes. Toujours présent sur le plan humanitaire, il entreprend la création d'une école de cirque dans son pays natal pour aider les jeunes acrobates et créer un pont entre le Canada et la Guinée.
About Kalabanté Productions
Take a look here: http://kalabante.org/wp/en/
When & Where

Locker area Dawson College
Dawson College
4001 de Maisonneuve West
Montreal, PQ H3Z 3G4
Canada

Monday, 17 November 2014 from 11:00 AM to 12:00 PM (EST)
Add to my calendar
Organizer
Eweek @ Dawson College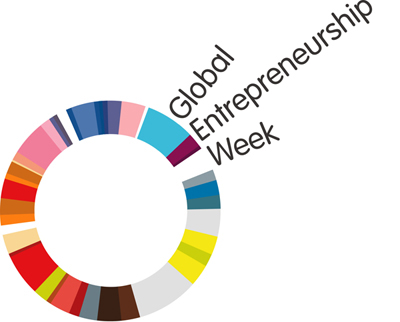 The place to be 
November 12 to 15, 2018!!
Dawson College's Centre for Innovation and Entrepreneurship Education will host Entrepreneurship Week (Eweek) coinciding with Global Entrepreneurship Week, November 12 to 15, 2018. 
Global Entrepreneurship Week (GEW) is an international movement to inspire millions of young people to embrace innovation, imagination and creativity through entrepreneurship. It is estimated over 15 million youngsters participated worldwide in tens of thousands of events and competition for Global Entrepreneurship Week. In Montreal, Dawson College's EWeek will provide a diverse and strong line-up of speakers, networking events, contests and activities for Montrealers and Dawson College students alike.
Many young students will have their first glimpse of a possible alternative career path and connect with seasoned entrepreneurs. All Montrealers are invited and all events are free. Hear inspiring stories of successful entertainers, photographers, illustrators, designers, dancers, programmers and farmers who launched their own businesses.
Dawson College is ideally placed to be a gathering place of high-profile community events. Situated in the heart of Montréal's downtown core, at the Atwater metro station, Dawson is Québec's largest CEGEP with roughly 8,250 full-time day students, 2,400 continuing education students, 600 faculty and  a 200+ team of support staff. The college currently offers over 30 programs in 50+ fields of study, including a variety of programs in the creative sector.
We hope to inspire the next generation of entrepreneurs.  Do you have a big idea??? Would you like to sponsor and event?  Do you want to connect with like-minded people or maybe just observe what the buzz is all about?  Join us for Eweek in November!!
Check out the calendar of events on our site and like us on
Thank you to our sponsors for their invaluable support of Dawson College's Eweek.
______________________________

______________________________