Eweek Discussion Series: Artpreneurship

Thursday, 21 November 2013 from 2:30 PM to 4:00 PM (EST)
Event Details
Reserve priority seating for FREE here...
Open to the Public
"Art"preneurship requires two levels of genius: creating art and growing a business. This panel discussion will focus on the challenges of successfully reaching niche markets while maintaining your artistic integrity.
ABOUT DAVINA+DANIEL
Photographers, Founders of DavinaplusDaniel
Daniel has had a camera in his hands since he was a kid. Accompanied by his father, a well-accomplished amateur photographer, a teenage Daniel was the youngest attendee at workshops in New York City and Boston. He went on to complete a degree in professional photography from Dawson College, where he met his future wife Davina in 2007.
And that is when Davina's love affair with photography began. She was in her final year of Journalism School, and confused about what she wanted to do with her life. She very much enjoyed the story-telling aspects of journalism, but had yet to find a medium of expression that felt like an extension of her. It wasn't until a camera was brought to her eye that she finally felt she had found her voice. It didn't take long for her to commit to this new career - and to the man who helped her discover it! - and she launched herself into both the art and the business of wedding photography.
Today Davina + Daniel (http://davinaplusdaniel.com) photograph destination and international weddings exclusively. They have photographed weddings in Japan, Italy, Bhutan, Guatemala, Taipei, Mexico, Monaco, Panama, Costa Rica... as well as several cities in the United States and Canada. They have been published in international publications worldwide, were named one of the top 10 Most Sought-After Photographers of 2012 by Rangefinder magazine, have both individually won ISPWP's Photographer of the Quarter Award, Daniel was Fearless Photographer's 2012 Photographer of the Year.
ABOUT A PAINTED BOUQUET
Cara Bridgeman & Christine Marlow, Owners
Christine Marlow and Cara Bridgeman were both born and brought up in Montreal. With an appreciation of the creative arts and a love for the city they grew up in, they are thrilled to have started a business that marries both these passions.
After many years in the fashion industry, long-time friends Christine and Cara were looking for new challenges, and decided it was time to put their heads together and create their own company. Christine, who paints and teaches in her own studio on the Lachine Canal, had great success selling small format paintings in local art shows. From this, the concept of A Painted Bouquet was born. With much support and encouragement from family and friends, Christine and Cara decided to forge ahead with their small business. The company offers a large assortment of beautiful and everlasting floral arrangements professionally painted on gallery-quality canvasses. With headquarters in Montreal, Quebec, A Painted Bouquet uses only local artists, and provides part-time employment to numerous skilled artisans.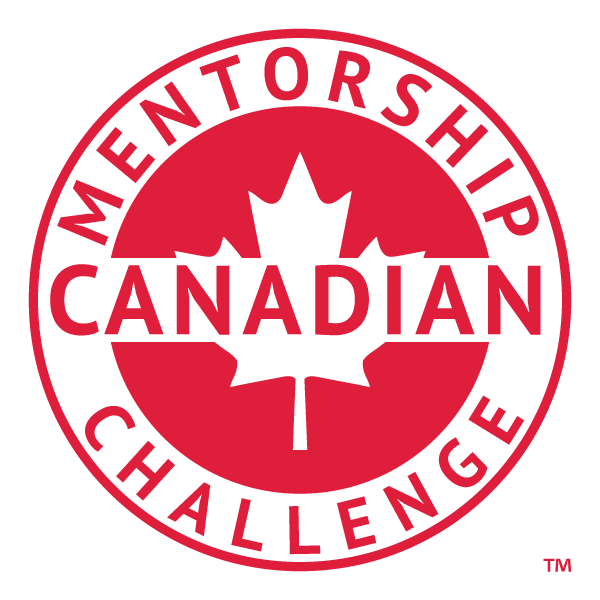 When & Where

Dawson College, Conrod's Lounge
4001 Boulevard de Maisonneuve Ouest
Montreal, QC H3Z 1Y4
Canada

Thursday, 21 November 2013 from 2:30 PM to 4:00 PM (EST)
Add to my calendar
Organizer
Eweek @ Dawson College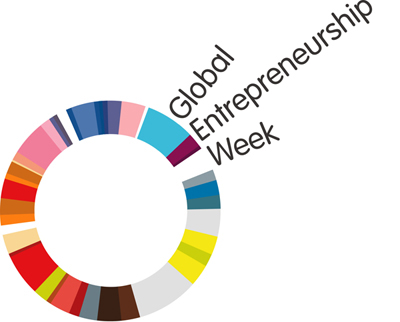 The place to be 
November 12 to 15, 2018!!
Dawson College's Centre for Innovation and Entrepreneurship Education will host Entrepreneurship Week (Eweek) coinciding with Global Entrepreneurship Week, November 12 to 15, 2018. 
Global Entrepreneurship Week (GEW) is an international movement to inspire millions of young people to embrace innovation, imagination and creativity through entrepreneurship. It is estimated over 15 million youngsters participated worldwide in tens of thousands of events and competition for Global Entrepreneurship Week. In Montreal, Dawson College's EWeek will provide a diverse and strong line-up of speakers, networking events, contests and activities for Montrealers and Dawson College students alike.
Many young students will have their first glimpse of a possible alternative career path and connect with seasoned entrepreneurs. All Montrealers are invited and all events are free. Hear inspiring stories of successful entertainers, photographers, illustrators, designers, dancers, programmers and farmers who launched their own businesses.
Dawson College is ideally placed to be a gathering place of high-profile community events. Situated in the heart of Montréal's downtown core, at the Atwater metro station, Dawson is Québec's largest CEGEP with roughly 8,250 full-time day students, 2,400 continuing education students, 600 faculty and  a 200+ team of support staff. The college currently offers over 30 programs in 50+ fields of study, including a variety of programs in the creative sector.
We hope to inspire the next generation of entrepreneurs.  Do you have a big idea??? Would you like to sponsor and event?  Do you want to connect with like-minded people or maybe just observe what the buzz is all about?  Join us for Eweek in November!!
Check out the calendar of events on our site and like us on
Thank you to our sponsors for their invaluable support of Dawson College's Eweek.
______________________________

______________________________