EWeek Discussion Series: Digital Trailblazers

Wednesday, 16 November 2016 from 2:30 PM to 4:00 PM (EST)
Event Details

All EWeek events are FREE and open to the public.
Please reserve your ticket here.
We have door prizes!!
Digital Trailblazers
with your host: Dan Delmar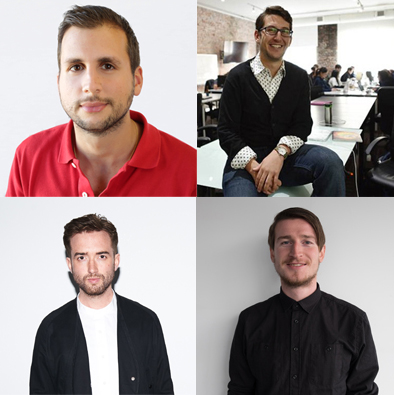 There has never been a better time to be a tech entrepreneur. Join us as we wave on the big yellow bus to coding school with four awesome digital entrepreneurs.
Kevin Khoury Co Founder & CEO, Decode MTL
Jeremy Shaki Chief Talking Officer & Co-Founder Lighthouse Labs
Conor Clarke CEO Wavo.me
Wolf Kohlberg Co-Founder & CLO Sharethebus
ABOUT THESE ENTREPRENEURS
Kevin Khoury is the Co-founder of DecodeMTL, a Web Development school located in downtown Montreal. Kevin holds a business degree from JMSB, and has five years of experience in digital marketing. Kevin's newest venture is a new kind of school for people looking to launch careers in tech. DecodeMTL courses teach the most relevant, up-to-date digital skills required to excel in todays economy. Through project based teaching, their students are able to learn the fundamental languages powering the web today.
Jeremy Shaki is a passionate advocate, and believer in educational reform. The opinion leader on changing communities to be technology leaders. He actively talks to students about their experience, staff about their operations, partners about partnerships, the general public about Lighthouse Labs, and government leaders about why they don't embrace data-driven and outcome-based learning more readily. He is also a challenger of current political leadership regarding education policy. Lighthouse Labs is a modern, immersive teaching facility for web and mobile software development. Over 300 graduates to-date have learnt to build incredible web and mobile apps using in-demand code languages like Ruby on Rails JavaScript, Node, Objective-C and Swift. Lighthouse Labs maintains a 100% employment rate for job-seeking students within 90 days of graduation, and 9 startups have been founded by graduates of the program.
Conor Clarke is the Founder and CEO of wavo.me, an advertising platform for the music and entertainment industries, listed as one of the fastest-growing Canadian startups by Inc.com. More than a hundred influential music and entertainment websites use Wavo to power their native ads -- a type of ad that matches the form and function of the platform upon which it appears. Advertisers like Apple, Sony, and Live Nation reach a 20M+ audience through Wavo. Before founding Wavo, Clarke co-founded Saintwoods, a concert promoter in Canada, and co-founded the gourmet restaurant and delivery service Chef-On-Call.
Wolf Kohlberg is in charge of Sharethebus' mechanics and the logistics that go into providing the service. He leads the logistics team and is the main face on the supplier side of their operations, connecting clients with buses and drivers. Wolf is a travel industry veteran. He has personally organized over a thousand bus trips in areas across North America and Europe.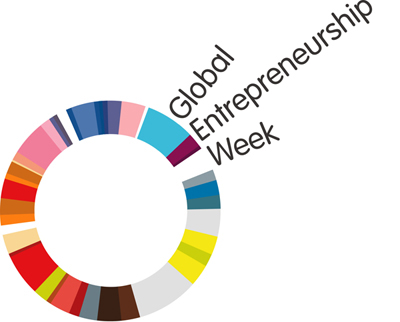 Did you know that the more EWeek events you attend the greater your chances of winning a Google Chromebook? Exchange your passport for the contest draw on Thursday. See Passport for details.
When & Where

Dawson College, Conrod's Lounge
4001 Boulevard de Maisonneuve Ouest
Montreal, QC H3Z 3G4
Canada

Wednesday, 16 November 2016 from 2:30 PM to 4:00 PM (EST)
Add to my calendar
Organizer
Eweek @ Dawson College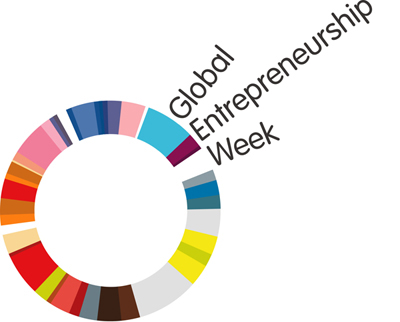 The place to be 
November 13 to 16, 2017!!
Dawson College's Centre for Innovation and Entrepreneurship Education will host Entrepreneurship Week (Eweek) coinciding with Global Entrepreneurship Week, November 13 to 16, 2017. 
Global Entrepreneurship Week (GEW) is an international movement to inspire millions of young people to embrace innovation, imagination and creativity through entrepreneurship. It is estimated over 15 million youngsters participated worldwide in tens of thousands of events and competition for Global Entrepreneurship Week. In Montreal, Dawson College's EWeek will provide a diverse and strong line-up of speakers, networking events, contests and activities for Montrealers and Dawson College students alike.
Many young students will have their first glimpse of a possible alternative career path and connect with seasoned entrepreneurs. All Montrealers are invited and all events are free. Hear inspiring stories of successful entertainers, photographers, illustrators, designers, dancers, programmers and farmers who launched their own businesses.
Dawson College is ideally placed to be a gathering place of high-profile community events. Situated in the heart of Montréal's downtown core, at the Atwater metro station, Dawson is Québec's largest CEGEP with roughly 8,250 full-time day students, 2,400 continuing education students, 600 faculty and  a 200+ team of support staff. The college currently offers over 30 programs in 50+ fields of study, including a variety of programs in the creative sector.
We hope to inspire the next generation of entrepreneurs.  Do you have a big idea??? Would you like to sponsor and event?  Do you want to connect with like-minded people or maybe just observe what the buzz is all about?  Join us for Eweek in November!!
Check out the calendar of events on our site and like us on
Thank you to our sponsors for their invaluable support of Dawson College's Eweek.
______________________________

______________________________