EWeek Discussion Series: FAMBITION !!

Tuesday, 15 November 2016 from 2:30 PM to 4:00 PM (EST)
Event Details

All EWeek events are FREE and open to the public.
Please reserve your ticket here.
We have door prizes!!!
EWeek Discussion Series: 
Fambition
th your host: Robert Soroka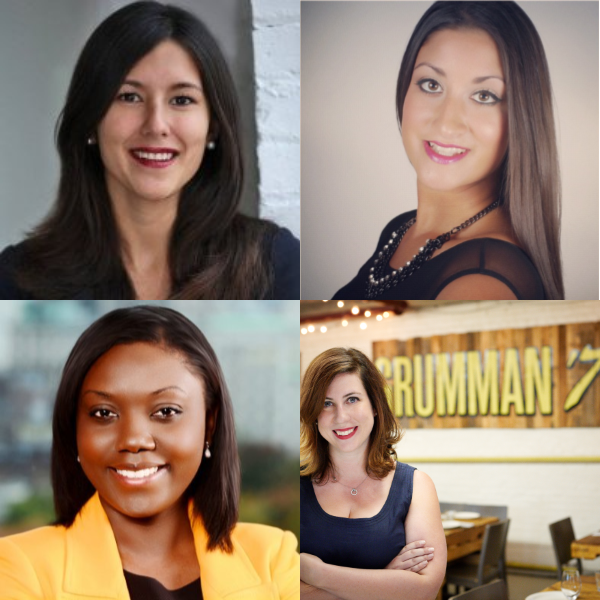 What do food trucks, meetup groups, travel apps and empowering women have in common? 
....these four entrepreneurs tell Robert their secrets to success.
Arielle Beaudin, Business Development at Startupfest, President LORI.biz
Vanessa Cherenfant, Founder, Elysia
Tasha Deane, Co‐founder, Creative Director Sociale
Hilary McGowm, Co-founder Grumman78 
ABOUT THESE ENTREPRENEURS
Arielle Beaudin is the President and Co-Founder of LORI.biz. LORI.biz is the think tank for female entrepreneurship. Its content-rich media output, vast network of contacts, and noteworthy events bring its users to the core of an influential community working together on an inspiring mission: to empower female entrepreneurs. LORI.biz's goal is to get women to consider entrepreneurship as a career path and to support those who have the desire to launch or have already launched their business through its online media, events and soon to be LORI hub.
LORI hub is the first co-working space in Quebec dedicated to female entrepreneurs.
Arielle is implicated in the tech community, is chairwoman of TechnoChic (a peer-to-peer group composed of women entrepreneurs in technology) and was selected to be a part of the Canadian Delegation for the G20 Summit in Istanbul and the YEA G20 summit in Beijing.
Vanessa Cherenfant is an entrepreneur, engineer and proud STEMinist. After 7 years in management consulting, she founded Elysia a customer engagement startup in the travel industry for which she was recognized by the Bronfman Foundation as one the Top 25 emerging entrepreneurs in Quebec and later the YESMontreal & SAP foundations as Top Startup developing an innovative technology. She recently joined Officevibe a fast growing startup in the HR space that helps companies keep their employees happy and in the span of two years has attracted over a 1000 customers worldwide and world-class organizations like like Apple, Disney, Bose. Vanessa is very involved in the Tech Community and groups working towards bringing more Women in Tech such as the Technovation Challenge working with girls from 11 to 18 to develop an app and the Startup Weekend Women program, a 54-hour bootcamp encouraging women to launch a tech startup. 
Tasha Deane, Co‐founder & Creative Director Sociale
Tasha's passion for becoming an entrepreneur began at a very young age. From lemonade stands to dreams of inventing products, the desire to create and connect has always been deeply rooted in her.
After studying business in college, she continued her education at Lasalle College International Fashion School and added event planning and fashion marketing to her profile. Tasha now has over 8 years of industry experience in brand management, merchandising and product development. Throughout this time, the desire to build something of her own kept re-surfacing so in 2012, she honed her skills and launched Sociale with her three partners. The concept caters to Montreal women and focuses on learning, networking and socializing. The ultimate goal is to empower women in a modern way and to offer a dynamic platform to meet and connect. Their offering includes a yearly membership system, hands-on workshops, large scale events, conferences, volunteering & PR services. Through Sociale, Tasha can make a positive impact on the community by encouraging women and supporting local businesses.
Hilary McGown is the co-owner of Montreal's Grumman '78 restaurant and taco truck. Founded in 2010, Grumman '78 is best known for bringing street food back to Montreal. After graduating from Dawson with a DEC in Creative Arts, Hilary obtained a BA in English Literature from Dalhousie University. Not quite satisfied, Hilary switched gears and moved to Toronto to attend the chef's training program at George Brown College. After a few years on the fine dining scene, Hilary returned to Montreal to explore high end yet casual dining. At Grumman '78 you'll find yourself in an old garage converted into one of the funkiest dining rooms in town. A love of food, wine and hospitality is at the core of Hilary's philosophy.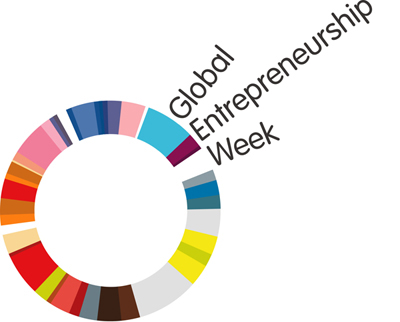 Did you know that the more EWeek events you attend the greater your chances of winning a Google Chromebook? Exchange your passport for the contest draw on Thursday. See Passport for details.
When & Where

Dawson College, Conrod's Lounge
4001 Boulevard de Maisonneuve Ouest
Montreal, QC H3Z 3G4
Canada

Tuesday, 15 November 2016 from 2:30 PM to 4:00 PM (EST)
Add to my calendar
Organizer
Eweek @ Dawson College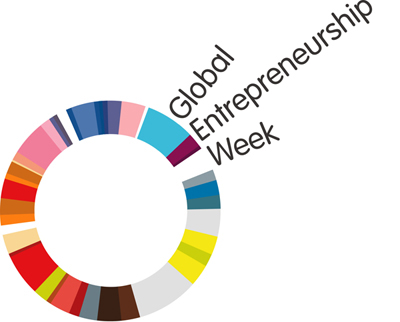 The place to be 
November 13 to 16, 2017!!
Dawson College's Centre for Innovation and Entrepreneurship Education will host Entrepreneurship Week (Eweek) coinciding with Global Entrepreneurship Week, November 13 to 16, 2017. 
Global Entrepreneurship Week (GEW) is an international movement to inspire millions of young people to embrace innovation, imagination and creativity through entrepreneurship. It is estimated over 15 million youngsters participated worldwide in tens of thousands of events and competition for Global Entrepreneurship Week. In Montreal, Dawson College's EWeek will provide a diverse and strong line-up of speakers, networking events, contests and activities for Montrealers and Dawson College students alike.
Many young students will have their first glimpse of a possible alternative career path and connect with seasoned entrepreneurs. All Montrealers are invited and all events are free. Hear inspiring stories of successful entertainers, photographers, illustrators, designers, dancers, programmers and farmers who launched their own businesses.
Dawson College is ideally placed to be a gathering place of high-profile community events. Situated in the heart of Montréal's downtown core, at the Atwater metro station, Dawson is Québec's largest CEGEP with roughly 8,250 full-time day students, 2,400 continuing education students, 600 faculty and  a 200+ team of support staff. The college currently offers over 30 programs in 50+ fields of study, including a variety of programs in the creative sector.
We hope to inspire the next generation of entrepreneurs.  Do you have a big idea??? Would you like to sponsor and event?  Do you want to connect with like-minded people or maybe just observe what the buzz is all about?  Join us for Eweek in November!!
Check out the calendar of events on our site and like us on
Thank you to our sponsors for their invaluable support of Dawson College's Eweek.
______________________________

______________________________