Looks like this event has already ended.
Check out upcoming events by this organizer, or organize your very own event.
Eweek Discussion Series: Social Innovation and Entrepreneurship

Wednesday, 20 November 2013 from 2:30 PM to 4:00 PM (EST)
Event Details
Reserve priority seating for FREE here...Open to the Public
Social Innovation and Entrepreneurship
There is a lot of satisfaction that comes from entrepreneurial ventures that improve the world, one person at a time. Our panel discussion will focus on how our guests' commitment to making a difference has resulted in entrepreneurial ventures that change lives, and how you can do the same.
 ____________________________________________________________________________________
 ABOUT SAM VERMETTE
CEO, Transit App
Sam Vermette is the CEO & Co-founder of Transit App, a young start-up focused on improving how cities function through better mobility.
Ever obsessed with the interaction between Man and his surroundings, Sam decided to study industrial design at University of Montreal in 2006, helping him fine-tune his approach to design problems and solutions. Halfway through his studies, the iPhone SDK came out and stood out as an exciting opportunity to start building products with the mobile context in mind. He self-learned Objective-C and launched his first app Shows in 2009. After graduating in 2010, he worked as a freelance iOS developer all while continuing to work on personal projects.
Since 2012, Sam has been spending most of his time designing and developing Transit. He's also known for his open source contributions, which have helped thousands of other fellow developers.
ABOUT JENNIFER LONERGAN 
Executive Director, Artistri Sud 
After completing a PhD in (women's) history, Jennifer Lonergan taught at the university, college and high school levels before achieving teacher's burnout in record time. She subsequently moved back to Canada from Europe, where she'd lived for 11 years, and took up a position at the Canadian Museum of Civilization in our nation's capital, where she struggled to reorient collecting to include artifacts which would help tell women's stories in exhibitions. She took a similar approach to her work at National Historic Sites, Parks Canada, before resigning in frustration to develop an idea for promoting cultural heritage in a more hands-on way. After a perspective-changing trip to India, a couple of years of reflection and research, which included volunteering, business courses, and another trip to India, Jennifer opened a shop and co-founded a nonprofit organization, Artistri Sud, dedicated to supporting women craftspeople both here and in the developing world by building their capacity and by promoting and selling their work. The commercial arm, Artistri Atelier Boutique, is now closed; Jennifer is Artistri Sud's executive director.
ABOUT SHELAH ROBINSON
Founder, Mirror Read Inc.
Dr Shelagh Robinson is an instructor in Psychology at Dawson College, entrepreneur, and Founder of Mirror Read Inc. - an independent educational digital game and book publishing company based in Montreal. Mirror Read is the only company in the world producing books and games in reverse. Mirror Read was inspired by her interest in the creativity of Leonardo da Vinci and Lewis Carroll. As a Psychologist, she is interested in how mirror reading changes our brains; imaging technologies show that Mirror Reading excites areas of the cortex not associated with regular reading. Mirror Reading practice in adults leads to grey-matter growth in the regions linked to mental transformation, creativity and problem-solving.
ABOUT SAMAN AHSAN
Girls Action Foundation 
Saman Ahsan is the Executive Director of Girls Action Foundation, a national charitable organization that leads and seeds girls' programs across Canada. We build girls' and young women's skills and confidence and inspire action to change the world. Through innovative programs, research, and support to a network of over 300 partnering organizations and projects, Girls Action reaches over 60,000 girls and young women, including those belonging to marginalized, remote, rural and urban communities.  
Saman has worked with and on behalf of girls and young women for most of her career. As the National Coordinator of the Girl Child Project at the Family Planning Association of Pakistan, one of the oldest and largest NGOs in the country, Saman was responsible for community mobilization at the grassroots level to empower adolescent girls belonging to marginalized communities. Through her leadership, the Girl Child Project grew exponentially from 130 locations to 730 locations across Pakistan over a five year period.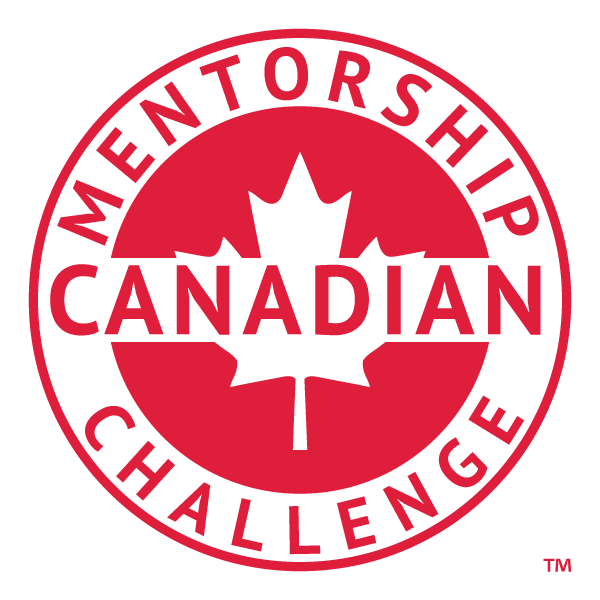 When & Where

Dawson College, Conrod's Lounge
4001 Boulevard de Maisonneuve Ouest
Montreal, QC H3Z 1Y4
Canada

Wednesday, 20 November 2013 from 2:30 PM to 4:00 PM (EST)
Add to my calendar
Organizer
Eweek @ Dawson College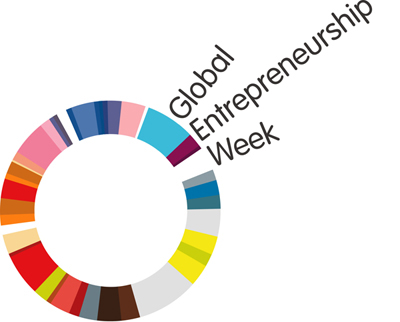 The place to be 
November 12 to 15, 2018!!
Dawson College's Centre for Innovation and Entrepreneurship Education will host Entrepreneurship Week (Eweek) coinciding with Global Entrepreneurship Week, November 12 to 15, 2018. 
Global Entrepreneurship Week (GEW) is an international movement to inspire millions of young people to embrace innovation, imagination and creativity through entrepreneurship. It is estimated over 15 million youngsters participated worldwide in tens of thousands of events and competition for Global Entrepreneurship Week. In Montreal, Dawson College's EWeek will provide a diverse and strong line-up of speakers, networking events, contests and activities for Montrealers and Dawson College students alike.
Many young students will have their first glimpse of a possible alternative career path and connect with seasoned entrepreneurs. All Montrealers are invited and all events are free. Hear inspiring stories of successful entertainers, photographers, illustrators, designers, dancers, programmers and farmers who launched their own businesses.
Dawson College is ideally placed to be a gathering place of high-profile community events. Situated in the heart of Montréal's downtown core, at the Atwater metro station, Dawson is Québec's largest CEGEP with roughly 8,250 full-time day students, 2,400 continuing education students, 600 faculty and  a 200+ team of support staff. The college currently offers over 30 programs in 50+ fields of study, including a variety of programs in the creative sector.
We hope to inspire the next generation of entrepreneurs.  Do you have a big idea??? Would you like to sponsor and event?  Do you want to connect with like-minded people or maybe just observe what the buzz is all about?  Join us for Eweek in November!!
Check out the calendar of events on our site and like us on
Thank you to our sponsors for their invaluable support of Dawson College's Eweek.
______________________________

______________________________