Looks like this event has already ended.
Check out upcoming events by this organizer, or organize your very own event.
Eweek Discussion Series: Taking it to the Next Level

Tuesday, 19 November 2013 from 2:30 PM to 4:00 PM (EST)
Event Details
Reserve priority seating for FREE here...Open to the Public:  Lots of door prizes will be given away during this presentation!
It is one thing to start a business, and quite another to grow that business into a successful entity. Meet our panel members who have met the challenge of taking an entrepreneurial venture to the next level.
ABOUT PATRICK ELFASSY
 Vice-President & Legal Counsel, Mackage Coats
 Lawyer by profession, Patrick Elfassy has started his professional career with a large Montreal law firm as a corporate attorney specializing in international law and finance. As such, Patrick participated in several international missions to Africa. Prior to his work in Montreal, Patrick worked for the United Nations in Geneva, Switzerland. For the past 8 years, Patrick has been involved in the apparel industry as Vice-President, Legal Counsel and shareholder of Mackage, a family-owned business of which he is one of four brothers.

Mackage is a renowned fashion brand that is distributed in dozens of countries around the world at some of the world's most prestigious retailers, such as Barney's, Sak's 5th Avenue, Nordstrom and Neiman Marcus in the USA, Harvey Nichols in the UK, Galeries Lafayette in France and Holt Renfrew in Canada. Mackage is present at major fashion events in Montreal, Toronto, New York, Paris, Berlin and Tokyo. Mackage, along with its sister brand Soia & Kyo, are part of the APP Group of companies. APP Group, established in 1990, conducts most of its operations from its head office in Montreal with offices and showrooms in Toronto, New York and Miami.
While continuing to develop the wholesale business, Patrick realized early on the potential of E-commerce and the additional success it could bring to the APP Group. Therefore, he decided to stand at the forefront of the company's E-Commerce vision and strategy since 2006, implementing tools that are at the cutting-edge of technology. Patrick's passion and desire to innovate has led him to share his knowledge through conferences and interviews.

ABOUT AMANDA DI GENOVA
Owner, Elektrek Clothing
Amanda Di Genova is an illustrator, designer, and screen printer. She is an Illustration & Design graduate from Dawson College. Back in 2008, she founded a small t-shirt brand named Elektrek Clothing. In 2009, Elektrek expanded into a print/design studio; Amanda believes this hands-on approach creates a personal experience for her clients and for herself as an artist/entrepreneur.
The clothing line is influenced by pop culture, streetwear, Montreal and cultural movements. Amanda (Elektrek) has worked with Sid Lee, Evenko/Osheaga, C2-MTL, (RED), RIDM (Montreal International Documentary Festival), and many other local artists and businesses. The brand has two local shops here in Montreal (more to come in the New Year, including one in the United States). Her current goal is to have Elektrek recognized internationally, not just as a streetwear brand, but a brand from the creative 514 city.
ABOUT LOUIS-MARTIN LEBLANC 
Founder, Glossbar
Louis-Martin graduated from College de Maisonneuve in 1995 with a Degree in Chemical and Petrochemical process. Over the years, he worked in the petrochemical, pharmaceutical and cosmetics industries, holding positions ranging from batch-maker to quality assurance and scientific affairs. At the same time, he developed a talent for light spinning "Poi" performances and started his activities in the events industry. One passion leading to another, he added photography to his skills, winning contracts for private, nightlife and corporate events. His off-camera flash lighting technique (strobist), normally reserved for fixed installations, sets him apart from the competition. 
The Glossbar concept was born from a mix of all these experiences. A wave of color is hitting the province with the new "Design your own lip gloss" concept. Glossbar adds a touch of glamour to any event by having your guests design their own color cosmetic. Each lip gloss is custom-made in 60 seconds and given in hand while still hot.
Glossbar is a colorful idea that livens up any event and adds a highly feminine touch. Men can enjoy the Glossbar as well, as a personalized lip gloss makes a great gift for a friend, lover or family member. This concept has already made its mark in many corporate events, product launches, cocktails, weddings, bachelorette parties, nightclubs and Bar/Bat Mitzvahs in Montréal, Québec, Toronto and Vancouver.
ABOUT ZACH MALKOVITCH
Owner of Saintwoods / Suwu / Apartment 200
 
Zach discovered promotions and marketing at a young age, working in nearly every major venue in Montreal over the past  8 years. From there he moved his focus to the fashion industry where he created his own menswear line, Myron's Fine Garments. In 2011 Zach partnered with Montreal based media company Saintwoods and helped to transfer them from a University-based company to a reputable international promotion agency throwing upwards of 80 music-based events a year. In 2013, Zach opened a restaurant, Suwu, and a bar, 3643 Saint-Laurent App. 200, that have been hailed as the "facelift St. Laurent was waiting for".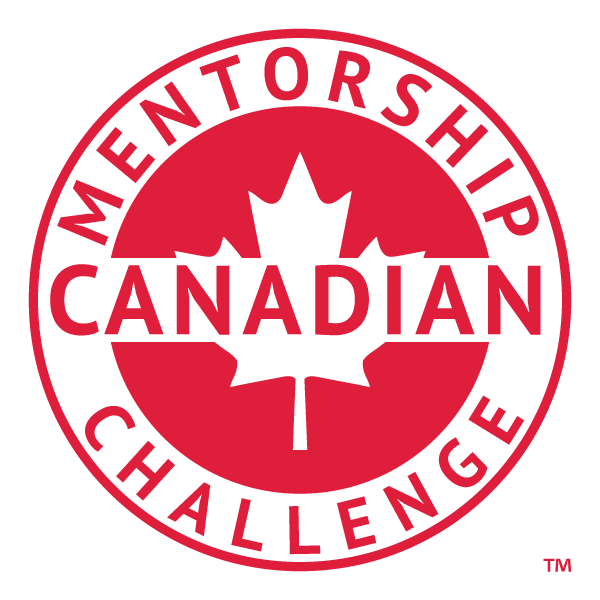 When & Where

Dawson College, Conrod's Lounge
4001 Boulevard de Maisonneuve Ouest
Montreal, QC H3Z 1Y4
Canada

Tuesday, 19 November 2013 from 2:30 PM to 4:00 PM (EST)
Add to my calendar
Organizer
Eweek @ Dawson College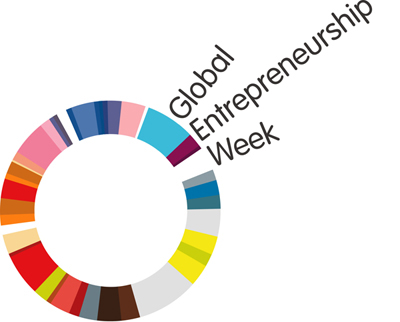 The place to be 
November 12 to 15, 2018!!
Dawson College's Centre for Innovation and Entrepreneurship Education will host Entrepreneurship Week (Eweek) coinciding with Global Entrepreneurship Week, November 12 to 15, 2018. 
Global Entrepreneurship Week (GEW) is an international movement to inspire millions of young people to embrace innovation, imagination and creativity through entrepreneurship. It is estimated over 15 million youngsters participated worldwide in tens of thousands of events and competition for Global Entrepreneurship Week. In Montreal, Dawson College's EWeek will provide a diverse and strong line-up of speakers, networking events, contests and activities for Montrealers and Dawson College students alike.
Many young students will have their first glimpse of a possible alternative career path and connect with seasoned entrepreneurs. All Montrealers are invited and all events are free. Hear inspiring stories of successful entertainers, photographers, illustrators, designers, dancers, programmers and farmers who launched their own businesses.
Dawson College is ideally placed to be a gathering place of high-profile community events. Situated in the heart of Montréal's downtown core, at the Atwater metro station, Dawson is Québec's largest CEGEP with roughly 8,250 full-time day students, 2,400 continuing education students, 600 faculty and  a 200+ team of support staff. The college currently offers over 30 programs in 50+ fields of study, including a variety of programs in the creative sector.
We hope to inspire the next generation of entrepreneurs.  Do you have a big idea??? Would you like to sponsor and event?  Do you want to connect with like-minded people or maybe just observe what the buzz is all about?  Join us for Eweek in November!!
Check out the calendar of events on our site and like us on
Thank you to our sponsors for their invaluable support of Dawson College's Eweek.
______________________________

______________________________