EWeek Discussion Series: THE POWER OF A NETWORK

Tuesday, 14 November 2017 from 2:30 PM to 4:00 PM (EST)
Event Details

All EWeek events are FREE and open to the public.
Please reserve your ticket here.
We have door prizes!!!
  ______________________________
THE POWER OF A NETWORK
with
Josh Silver
Unique Foods Canada
jojoflores
Founder, Artistic Director & DJ, Got Soul
Karolina Jez
www.nineblonde.com

Reagan Steinberg
Restauranteur, Arthur's Restaurant
_______________
Six degrees of separation is the idea that all living things and everything else in the world are six or fewer steps away from each other. Meaning that if you wished to speak to Jay Z for example, you could go through a chain of six people in order to get a personal introduction.
We are all well aware that since 1993 the facility in connecting to others has increased tremendously. We connect through food, music, events, business and social media. As an entrepreneur, your network is one of the most important groups to leverage when starting a business.
Meet these energetic entrepreneurs who understand the value of a network for the success of a business or social enterprise.
About Our Panelists
Josh Silver, Brand Strategist, PR Man, Connector, Unique Foods (Canada) Inc.
Time flies whether you're having fun or not. The choice is yours. Networking, PR, Event Planning, and Social Interaction are my specialties. I am a passionate person who loves life, and may be referred to as a "bon vivant" in la belle Province!
Laughing, smiling, and random acts of kindness are what defines me.
I love being active with all forms of exercise, but also enjoy the serenity of meditation through various yoga practices.
Moderation is the key to life, and timing is it's secret.
I work at Unique Foods Canada Inc. in a sales, marketing, and PR capacity, overseeing sponsorships, charity events, media relations, and brand strategy. We offer high-end, healthy & functional new-age beverages for the masses: www.uniquefoods.ca
When I'm not working at my day job, sometimes I work at my night job as an event promoter/host at various establishments around town offering up different themed party's. I manage to bring my drinks, my contacts, and love of a good party all together in one room for great times!
jojoflores, DJ, Music Curator, CEO of Gotsoul Records, Owner Junior Filipino Restaurant
Official DJ for Sennheiser, Pioneer Canada, and Allen & Heath, awarded Notable.ca Best DJ 2012 & 2014, voted Pioneer DJ Stylus Awards 2010, 2011 & 2012 House DJ of The Year, KA Magazine 2010 Best DJ of Canada, and selected Best International DJ four times by NYC's Underground Archives. DJ jojoflores AKA jamsteady is moving more listeners by the minute. jojoflores has come a long way from his humble Montreal roots. Today, he has achieved global reach.
His YouTube channel https://www.youtube.com/therapynights has 2 million views to date, and his Facebook live broadcasts reaches over 600 000 people. He is now a tireless ambassador of deep soulful dance music to every corner of the world. In addition to being one of the genre's most respected DJ's; the energetic DJ holds residencies at W Hotel, & Cielo NYC. He also owns Junior Filipino Restaurant (Montreal), and is CEO of Gotsoul Records. Along the way, Jojo Flores has found time to own a record shop; and produce numerous records and CD compilations. He's worked with John Legend, Grace Jones, The Jacksons, Wyclef Jean, Rusell Peters et al. His Soundesign clients include: Hermes, Dsquared, Apple, McLaren, Hugo Boss and Vanity Fair.
Karolina Jez, www.nineblonde.com
Karolina is an accomplished content creator, television contributor, photographer and social media expert with over 8 years of experience in engaging audiences on a National level. She appeared on City TV, Global TV and Urban Rush TV shows as a trend and fashion forecaster. She is the head Fashion stylist for three Carly Rae Jepsen music videos including various magazine editorials and she conceptualized and executed the two of the latest marketing campaigns for celebrity favorite LA based denim brand Black Orchid. Karolina won Canada's leading luxury retailer's Holt Renfrew Contemporary Correspondent Blogger search for Western Canada.
Specialties: Fluent in: English, Greek, Polish and German.
Raegan Steinberg, Restaurant Owner, Arthur's Restaurant
Raegan began her culinary career in Vancouver at the Art Institute, simultaneously working at Vancouver's fine dinning restaurant the Blue Water Café. After a year living on the West Coast, she returned to Montreal. She applied at both Pied de Cochon and Joe Beef. After accepting the job at Joe Beef, she spent 4 years working for Fred Morin and David McMillan at Joe Beef & Liverpool House.
In those four years, she met another young cook named Alexandre Cohen. The two decided to travel across Asia to find culinary inspiration. When they returned, they decided to start their own catering company. The company was fast growing and eventually led them to want their own space to showcase their food.
After some thoughtful advice from her former chef Fred Morin, Raegan and Alex set out on different path. They closed their current company and created Arthurs Nosh Bar. The restaurant was built as homage to Steinberg's late father with a fresh twist on the Jewish food they both grew up eating and loving.
And the rest will be history!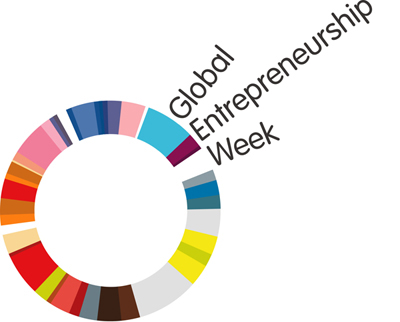 Did you know that the more EWeek events you attend the greater your chances of winning a Google Chromebook? Exchange your passport for the contest draw on Thursday. See Passport for details
When & Where

Dawson College, Conrod's Lounge
4001 Boulevard de Maisonneuve Ouest
Montreal, QC H3Z 3G4
Canada

Tuesday, 14 November 2017 from 2:30 PM to 4:00 PM (EST)
Add to my calendar
Organizer
Eweek @ Dawson College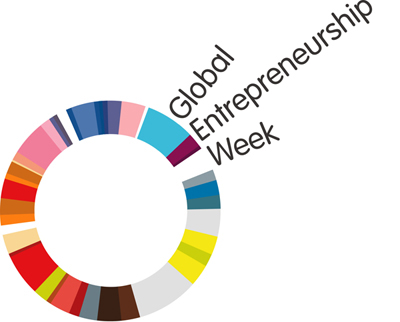 The place to be 
November 12 to 15, 2018!!
Dawson College's Centre for Innovation and Entrepreneurship Education will host Entrepreneurship Week (Eweek) coinciding with Global Entrepreneurship Week, November 12 to 15, 2018. 
Global Entrepreneurship Week (GEW) is an international movement to inspire millions of young people to embrace innovation, imagination and creativity through entrepreneurship. It is estimated over 15 million youngsters participated worldwide in tens of thousands of events and competition for Global Entrepreneurship Week. In Montreal, Dawson College's EWeek will provide a diverse and strong line-up of speakers, networking events, contests and activities for Montrealers and Dawson College students alike.
Many young students will have their first glimpse of a possible alternative career path and connect with seasoned entrepreneurs. All Montrealers are invited and all events are free. Hear inspiring stories of successful entertainers, photographers, illustrators, designers, dancers, programmers and farmers who launched their own businesses.
Dawson College is ideally placed to be a gathering place of high-profile community events. Situated in the heart of Montréal's downtown core, at the Atwater metro station, Dawson is Québec's largest CEGEP with roughly 8,250 full-time day students, 2,400 continuing education students, 600 faculty and  a 200+ team of support staff. The college currently offers over 30 programs in 50+ fields of study, including a variety of programs in the creative sector.
We hope to inspire the next generation of entrepreneurs.  Do you have a big idea??? Would you like to sponsor and event?  Do you want to connect with like-minded people or maybe just observe what the buzz is all about?  Join us for Eweek in November!!
Check out the calendar of events on our site and like us on
Thank you to our sponsors for their invaluable support of Dawson College's Eweek.
______________________________

______________________________