EWeek Discussion Series: THE POWER OF EMPATHY

Thursday, 16 November 2017 from 2:30 PM to 4:00 PM (EST)
Event Details

All EWeek events are FREE and open to the public.
Please reserve your ticket here.
We have door prizes!!!
  ______________________________
lana Chernack
Educational Director and Consultant at The Brain Friendly Learning Centre
Livia Avrith
President & Founder
The Studio By Funky Feet
Malik Shaheed
TV Host - Marketer - Social Advocate
Heather Lou
Founder Closetcasepatterns.com
 ______________________________
THE POWER OF EMPATHY
This afternoon's dicussion is all about the customer. How do you know what your customer's want, need or like? What are your customer pain points and how does your business or social enterprise relieve those pains?  Empathy is an important part of emotional intelligence.  Some great leaders, designers and successful entrepreneurs may have an easier time connecting with others. How do they do it? Let's talk about how empathy can get you closer to your client, user or beneficiary of your service in order to better serve them.
About Our Panelists
Ilana Chernack, Founder and Director, Brain Friendly Learning Centre
Ilana graduated from McGill University with a Bachelor in Education and a Master in Educational Psychology. After teaching for six years and completing her Master's program, she combined her passion for teaching with her academic knowledge and founded the Brain Friendly Learning Centre. Ilana has also contributed her expertise to a variety of media outlets, including CJAD and the Montreal Gazette. She continues to use her expertise in developing unique educational programs and techniques in order to enhance the academic and psychological growth of her students.
Livia Avrith, President & Founder, The Studio By Funky Feet
Livia has always had a passion for dance and a genuine love for children.
After graduating with a BA in Sociology, Livia continued her studies and received a certificate in HR, both from Concordia University. In 2001 Livia combined her passions and created Funky Feet, a dance program where the main goal is to help empower children and build their confidence through dance. The Funky Feet dance program has been and continues to be extremely successful and after 14 years of classes running in schools, daycares, private homes and other various locations her dream of opening up a Studio came to reality. In 2015 The Studio by Funky Feet opened. A large facility with 5 studios offering specialized classes for fitness, mom and tots, dance, parties and events as well as special needs dance. Livia is also blessed to be a mom to two wonderful children and has an amazing husband!
Malik Shaheed, Director of Operations, Versatilite Communications Inc
Malik Shaheed is an accomplished Media personality and entrepreneur who has interview the likes of Kanye West, Pink , Beyoncé , Eminem , 50cent, Jay Z and many more . He is as a former MusiquePlus VJ, that has also worked on City TV , CJAD radio and Bell Fibe TV .
Born & raised in Little Burgundy, in an unstable low income environment, is where he honed his street smarts and learned to be an entrepreneur. His entrepreneurship started at the age of 14yrs old when he opened up his own barbershop in his basement. From that moment on he understood the importance of being independent and running your own business. This enabled him do freelance marketing & production of concerts, music tours and specialty events, which went hand in hand with his media work.
His motto is all about being versatile, being a go getter and a multitasker.  He says ' today is all about your hustle, building solid partnerships, your network and being reliable. It takes more than talent to succeed in today's competitive market. Entrepreneurship is the Future, don't sleep on it people! 

Malik has been awarded The YMCA Peace award, Montreal Community Cares award, Canadian Urban Music Award and Desta Community Impact award.
Heather Lewenza (Lou), Founder & Director, Closet Case Patterns
Heather Lewenza is a pattern designer, blogger, and sewing educator for the modern maker. As the force behind Closet Case Patterns, she has written about sewing for over six years, released numerous sewing patterns, and has taught thousands of people to sew, both online and in her sold-out sewing workshops across North America. Her work has been featured in Threads, Sew News, Seamwork, Love Sewing and Sewing World magazine.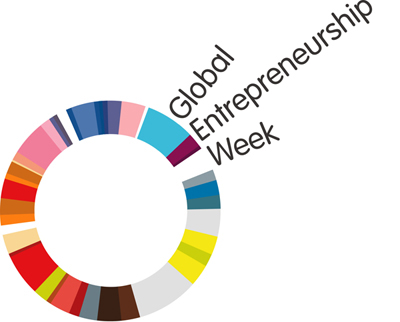 Did you know that the more EWeek events you attend the greater your chances of winning a Google Chromebook? Exchange your passport for the contest draw on Thursday. See Passport for details
When & Where

Dawson College, Conrod's Lounge
4001 Boulevard de Maisonneuve Ouest
Montreal, QC H3Z 3G4
Canada

Thursday, 16 November 2017 from 2:30 PM to 4:00 PM (EST)
Add to my calendar
Organizer
Eweek @ Dawson College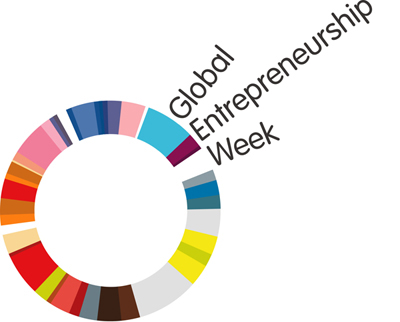 The place to be 
November 12 to 15, 2018!!
Dawson College's Centre for Innovation and Entrepreneurship Education will host Entrepreneurship Week (Eweek) coinciding with Global Entrepreneurship Week, November 12 to 15, 2018. 
Global Entrepreneurship Week (GEW) is an international movement to inspire millions of young people to embrace innovation, imagination and creativity through entrepreneurship. It is estimated over 15 million youngsters participated worldwide in tens of thousands of events and competition for Global Entrepreneurship Week. In Montreal, Dawson College's EWeek will provide a diverse and strong line-up of speakers, networking events, contests and activities for Montrealers and Dawson College students alike.
Many young students will have their first glimpse of a possible alternative career path and connect with seasoned entrepreneurs. All Montrealers are invited and all events are free. Hear inspiring stories of successful entertainers, photographers, illustrators, designers, dancers, programmers and farmers who launched their own businesses.
Dawson College is ideally placed to be a gathering place of high-profile community events. Situated in the heart of Montréal's downtown core, at the Atwater metro station, Dawson is Québec's largest CEGEP with roughly 8,250 full-time day students, 2,400 continuing education students, 600 faculty and  a 200+ team of support staff. The college currently offers over 30 programs in 50+ fields of study, including a variety of programs in the creative sector.
We hope to inspire the next generation of entrepreneurs.  Do you have a big idea??? Would you like to sponsor and event?  Do you want to connect with like-minded people or maybe just observe what the buzz is all about?  Join us for Eweek in November!!
Check out the calendar of events on our site and like us on
Thank you to our sponsors for their invaluable support of Dawson College's Eweek.
______________________________

______________________________