EWeek Discussion Series: THE POWER OF SHARING

Wednesday, 15 November 2017 from 2:30 PM to 4:00 PM (EST)
Event Details

All EWeek events are FREE and open to the public.
Please reserve your ticket here.
We have door prizes!!!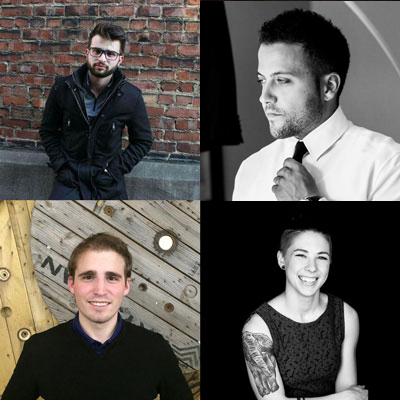 with
Nick Zappavigna MacIsaac, Director of Sales, BizBiz Share
Quentin Gay, Co-founder, Doctr Wise & Guys Technologies Inc.
Joseph Zeppilli, CEO, Bad Monkey Popcorn
Amélie Morency, Entrepreneur, Speaker, Hustler, Food Lover, Founder of The Food Room
Remember that as children we were taught to share?  Well, the sharing economy is booming now. We share pictures, we share videos, we share thoughts, information, tools, food, coupons and cars.   Where is all this headed and will this extreme connectivity continue to work?
______________________________________________________________________________________
About Our Panelists
Nick Zappavigna MacIsaac, Director of Sales, BizBiz Share
Nick is a 23-year-old serial entrepreneur. After Dawson College and while a student at Concordia University, Nick launched his first business: AllFit Fitness, a personal training company which rapidly evolved into an eCommerce consulting company (now known as AllFit Holdings) for businesses in the fitness niche. In that same year, Nick played a pivotal role in the founding of a multimillion dollar Montreal Tech Startup called BizBiz Share, where he's currently acting as Director of Sales. Nick is also a Dawson alumni, and coaches young creatives on how to monetize their talents. 
Quentin Gay,
Co-founder,
Doctr Wise & Guys Technologies Inc.
Quentin is the co-founder of Doctr. In 2015, Doctr released an app that tracks in real time the wait time and occupancy rate of emergency rooms in Québec. The app quickly became one of the most popular health app in the province with more than 200,000 downloads. Our goal is to make it easier for patients to find a doctor or a service and book appointments. 
Joseph Zeppilli, 
CEO, 

Bad Monkey Popcorn
Joseph Zeppilli Is CEO and an award winning entrepreneur, who took Bad Monkey Popcorn from zero to five million in under three years ! A former Financial Advisor and broker who attended John Molson School of Business, decided to partner with his three brothers to start a game changing popcorn company. 
Amélie Morency,
Entrepreneur, Speaker, Hustler, Food Lover,
Founder of The Food Room
À la tête d'une entreprise de traiteur dès l'âge de 20 ans, Amélie Morency fait face à des problèmes pour sécuriser un espace de production pour ses opérations et se voit dans l'obligation de fermer boutique. Graduée du chapitre Montréalais du célèbre incubateur d'entreprises technologiques du Founder Institute, elle lance The FoodRoom, le premier centre de coworking culinaire en Amérique du Nord et la plus grande cuisine du secteur privé du grand Montréal (à l'exception de quelques hôtels et CHSLD) en août 2016 et ce, après près de 2 ans de préparation.
Parmi les seuls entrepreneurs à avoir reçu une offre et un investissement des 5 dragons à la populaire émission «  Dans l'oeil du dragon », l'entreprise est la solution qu'elle aurait aimé avoir à sa disposition quelques années plus tôt. Une cuisine entièrement équipée, un véritable guichet unique pour les entrepreneurs du secteur alimentaire. Avec près d'un million de $ de financement levé pour mener à bien le projet, son impatience a été son plus grand atout, la forçant à user de créativité pour faire bouger les choses dans des circonstances où le passé d'une industrie entière jouait en sa défaveur.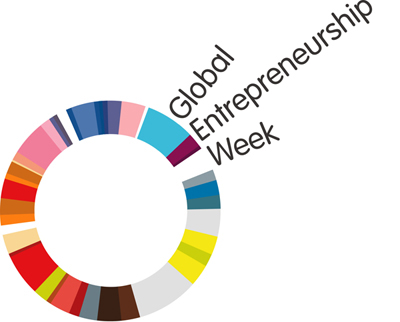 Did you know that the more EWeek events you attend the greater your chances of winning a Google Chromebook? Exchange your passport for the contest draw on Thursday. See Passport for details
When & Where

Dawson College, Conrod's Lounge
4001 Boulevard de Maisonneuve Ouest
Montreal, QC H3Z 3G4
Canada

Wednesday, 15 November 2017 from 2:30 PM to 4:00 PM (EST)
Add to my calendar
Organizer
Eweek @ Dawson College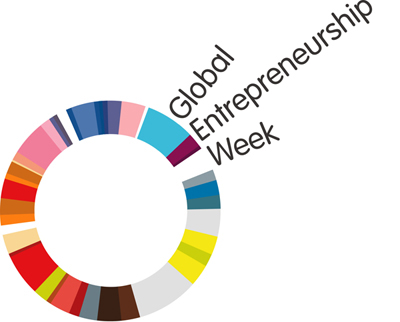 The place to be 
November 12 to 15, 2018!!
Dawson College's Centre for Innovation and Entrepreneurship Education will host Entrepreneurship Week (Eweek) coinciding with Global Entrepreneurship Week, November 12 to 15, 2018. 
Global Entrepreneurship Week (GEW) is an international movement to inspire millions of young people to embrace innovation, imagination and creativity through entrepreneurship. It is estimated over 15 million youngsters participated worldwide in tens of thousands of events and competition for Global Entrepreneurship Week. In Montreal, Dawson College's EWeek will provide a diverse and strong line-up of speakers, networking events, contests and activities for Montrealers and Dawson College students alike.
Many young students will have their first glimpse of a possible alternative career path and connect with seasoned entrepreneurs. All Montrealers are invited and all events are free. Hear inspiring stories of successful entertainers, photographers, illustrators, designers, dancers, programmers and farmers who launched their own businesses.
Dawson College is ideally placed to be a gathering place of high-profile community events. Situated in the heart of Montréal's downtown core, at the Atwater metro station, Dawson is Québec's largest CEGEP with roughly 8,250 full-time day students, 2,400 continuing education students, 600 faculty and  a 200+ team of support staff. The college currently offers over 30 programs in 50+ fields of study, including a variety of programs in the creative sector.
We hope to inspire the next generation of entrepreneurs.  Do you have a big idea??? Would you like to sponsor and event?  Do you want to connect with like-minded people or maybe just observe what the buzz is all about?  Join us for Eweek in November!!
Check out the calendar of events on our site and like us on
Thank you to our sponsors for their invaluable support of Dawson College's Eweek.
______________________________

______________________________