EWeek Discussion Series: THE POWER OF TEAM

Monday, 13 November 2017 from 2:30 PM to 4:00 PM (EST)
Event Details

All EWeek events are FREE and open to the public.
Please reserve your ticket here.
We have door prizes!!!
  _________________________________________________________________________________________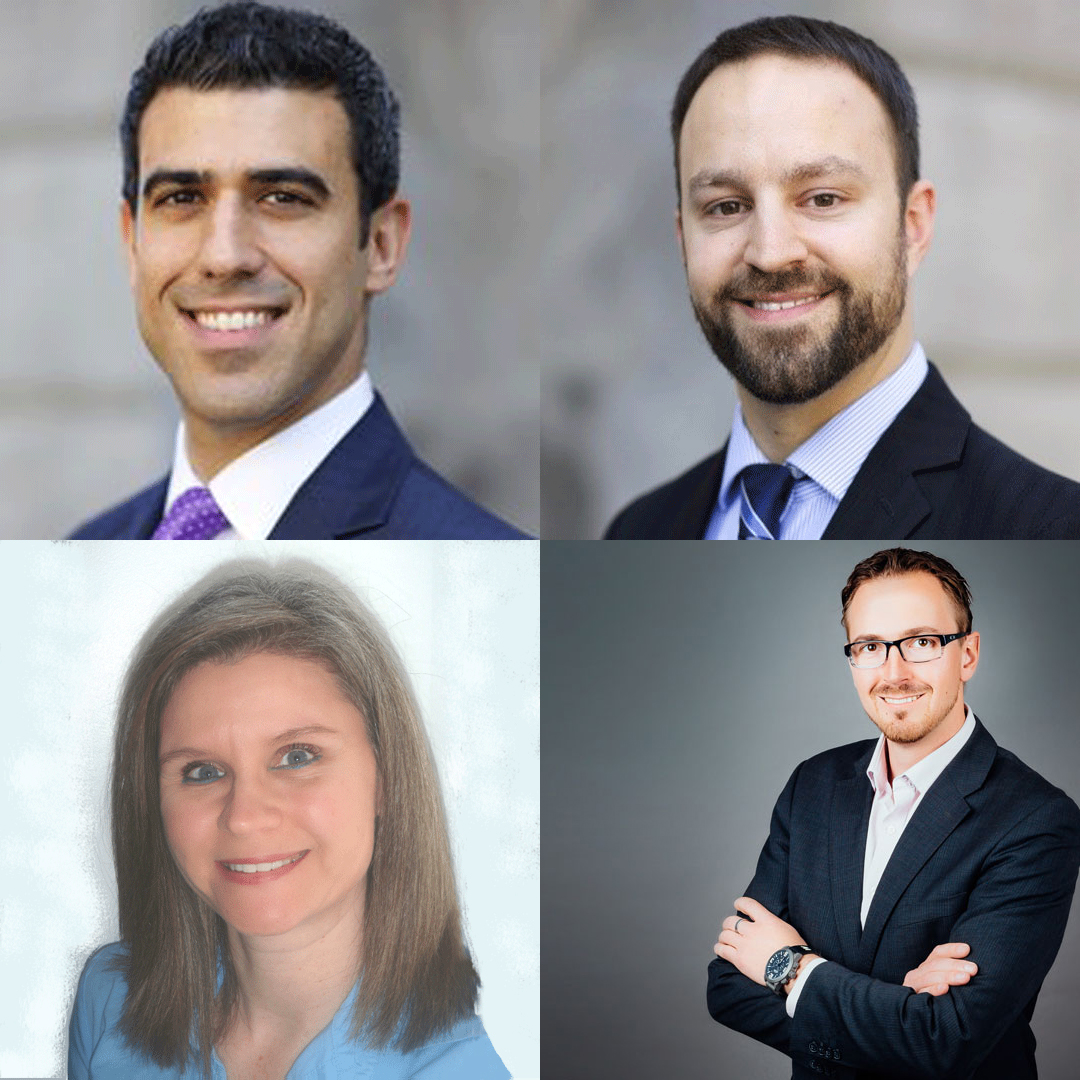 Join us for an afternoon discussion with these four amazing high energy entrepreneurs who are strong believers that great teams are built with great people. Meet Jamie Benizri and his teammate David Kynan, who together, are reinventing the way law is practiced; Rita Baker, who heads Montreal Mentors and the Lean Startup Circle and who is a tremendous connecting force in Montreal's startup ecosystem; Alexandre Laberge who has been working tirelessly for the last three years to redefine how we form teams and how we work.
  _________________________________________________________________________________________
About the Panelists
Jamie Benizri, Attorney and Founder at Legal Logik
An attorney by trade and an entrepreneur at heart, Jamie Benizri continues to challenge industry standards and develop innovative service models that make it easier for individuals, and businesses to meet their legal needs.
David Kynan, Director of Marketing at Legal Logik and Director of Operations at Sutton Secur
As Director of Marketing and Communications at Legal Logik, David Kynan blends his background in consumer psychology and service marketing with innovative applications of technology to realize Legal Logik's mission and help make legal services more accessible, convenient and affordable.David is also Director of Operations at Sutton Secur.
Rita Baker, Principal consultant BAKER MARKETING
                    Lean Startup Cirlce (Mentors Montreal) 
Rita founded Baker Marketing to help start-ups and small businesses create and market innovative solutions using a data-driven Lean Startup approach. She and her colleagues are now starting to implement the Lean Startup approach in incubators, accelerators and large organisations to help them innovate more efficiently.
Rita is deeply involved in the Montreal entrepreneurial community through her Lean Startup Circle and Mentors Montreal groups. She is also a business mentor with Réseau M and Montreal Inc.
Mentors Montreal is a partner of the Coopérathon providing mentors as well as mentoring expertise.
Alexandre Laberge, Co-founder FLEEXER.com
My madness started by reconstructing old jeeps, then came building my own house from scratch, following ventures in export and import – let's just say I have never been able to sit still. Believer of where there is a vision, there is a way, my experience in change management led me to see all problems as opportunities. Simply put, vision, creativity, the will to make a difference and create opportunities gave birth to my company Fleexer – a platform for passionate people wanting to collaborate.
 All four of these entrepreneurs are also friends of Dawson College's and Cégep du Vieux Montréal's incubator for the creative and cultural industries (www.icmtl.ca), providing consulting and mentorship services to its patrons.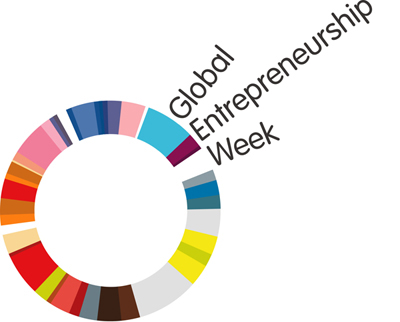 Did you know that the more EWeek events you attend the greater your chances of winning a Google Chromebook? Exchange your passport for the contest draw on Thursday. See Passport for details
When & Where

Dawson College, Conrod's Lounge
4001 Boulevard de Maisonneuve Ouest
Montreal, QC H3Z 3G4
Canada

Monday, 13 November 2017 from 2:30 PM to 4:00 PM (EST)
Add to my calendar
Organizer
Eweek @ Dawson College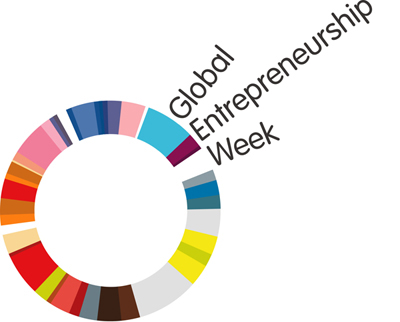 The place to be 
November 12 to 15, 2018!!
Dawson College's Centre for Innovation and Entrepreneurship Education will host Entrepreneurship Week (Eweek) coinciding with Global Entrepreneurship Week, November 12 to 15, 2018. 
Global Entrepreneurship Week (GEW) is an international movement to inspire millions of young people to embrace innovation, imagination and creativity through entrepreneurship. It is estimated over 15 million youngsters participated worldwide in tens of thousands of events and competition for Global Entrepreneurship Week. In Montreal, Dawson College's EWeek will provide a diverse and strong line-up of speakers, networking events, contests and activities for Montrealers and Dawson College students alike.
Many young students will have their first glimpse of a possible alternative career path and connect with seasoned entrepreneurs. All Montrealers are invited and all events are free. Hear inspiring stories of successful entertainers, photographers, illustrators, designers, dancers, programmers and farmers who launched their own businesses.
Dawson College is ideally placed to be a gathering place of high-profile community events. Situated in the heart of Montréal's downtown core, at the Atwater metro station, Dawson is Québec's largest CEGEP with roughly 8,250 full-time day students, 2,400 continuing education students, 600 faculty and  a 200+ team of support staff. The college currently offers over 30 programs in 50+ fields of study, including a variety of programs in the creative sector.
We hope to inspire the next generation of entrepreneurs.  Do you have a big idea??? Would you like to sponsor and event?  Do you want to connect with like-minded people or maybe just observe what the buzz is all about?  Join us for Eweek in November!!
Check out the calendar of events on our site and like us on
Thank you to our sponsors for their invaluable support of Dawson College's Eweek.
______________________________

______________________________