EWeek Evening Speaker: Juan Schneider - Three Vital Lessons to Build a Startup from Nano to Grande

Tuesday, 15 November 2016 from 6:00 PM to 9:00 PM (EST)
Event Details

All EWeek events are FREE and open to the public.
Please reserve your ticket here.
We have door prizes!!
  ______________________________
 Followed by Montreal NewTech Meetup:
Three Vital Lessons to Build a Startup from Nano to Grande
with  Juan Schneider
CEO at NanoGrande
______________________________
In his presentation, Mr. Schneider will share his personal experience as an entrepreneur, inventor and physicist: How it all got started, conditions prior to launching, the struggles, the successes, the failures, and he will present his newly developed molecular 3D printing and applications (technology at the nano scale).
About Juan Schneider
Nanotechnology("nanotech") is the manipulation of matter on an atomic, molecular, and supramolecular scale. We're talking about things in the range of 1 to 100 nanometers. That's really small.
Physicist, inventor and businessman, Juan has developed technologies, patents, and products contributing to the development of nano science and nanotechnology over the past twenty years. Since 2001, he has developed molecular coating processes and ultra-thin films, being, to date, the author of six granted patents covering 14 countries in Europe, Asia and North America. His work has received recognition by the industry with awards such as NASA Nano50 in 2004, at Semicon West with technology showcase 2005, and Nano Japan in 2005 for its solutions to the micro and nano fabrication of surfaces. His work has also received recognition from IRAP-National Research Council of Canada for Innovation Technology Excellence in 2007. Founder of two technology companies, he has accumulated significant experience in business development, intellectual property, and project management. He was guest lecturer at the Law School of the University of Montreal between 2007 and 2010. He serves as instructor at the Université de Montréal since 2004 and taught at the Saidye Bronfman Centre from 1995 to 2007. Juan is a consultant for technology companies since 1996. Between 2011 and 2013, he was hired to set up and manage the nano-mineralogy laboratory for Photonic Knowledge a Canadian corporation specialized in core drilling analysis for mining exploration. In 2014, Juan founded Nanogrande Inc., a company specializing in the development of products and services related with functional nano and micro structured surfaces as well as their analysis, characterization and manufacturing.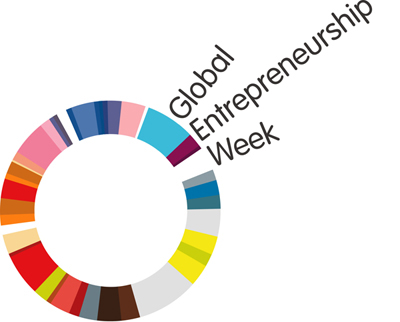 Did you know that the more EWeek events you attend the greater your chances of winning a Google Chromebook? Exchange your passport for the contest draw on Thursday. See Passport for details
Have questions about EWeek Evening Speaker: Juan Schneider - Three Vital Lessons to Build a Startup from Nano to Grande?
Contact Dawson College EWeek
When & Where

Dawson College, Conrod's Lounge
4001 Boulevard de Maisonneuve Ouest
Montreal, QC H3Z 3G4
Canada

Tuesday, 15 November 2016 from 6:00 PM to 9:00 PM (EST)
Add to my calendar
Organizer
Eweek @ Dawson College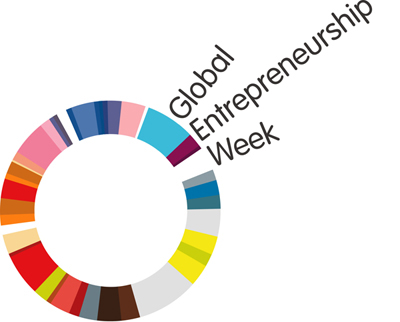 The place to be 
November 13 to 16, 2017!!
Dawson College's Centre for Innovation and Entrepreneurship Education will host Entrepreneurship Week (Eweek) coinciding with Global Entrepreneurship Week, November 13 to 16, 2017. 
Global Entrepreneurship Week (GEW) is an international movement to inspire millions of young people to embrace innovation, imagination and creativity through entrepreneurship. It is estimated over 15 million youngsters participated worldwide in tens of thousands of events and competition for Global Entrepreneurship Week. In Montreal, Dawson College's EWeek will provide a diverse and strong line-up of speakers, networking events, contests and activities for Montrealers and Dawson College students alike.
Many young students will have their first glimpse of a possible alternative career path and connect with seasoned entrepreneurs. All Montrealers are invited and all events are free. Hear inspiring stories of successful entertainers, photographers, illustrators, designers, dancers, programmers and farmers who launched their own businesses.
Dawson College is ideally placed to be a gathering place of high-profile community events. Situated in the heart of Montréal's downtown core, at the Atwater metro station, Dawson is Québec's largest CEGEP with roughly 8,250 full-time day students, 2,400 continuing education students, 600 faculty and  a 200+ team of support staff. The college currently offers over 30 programs in 50+ fields of study, including a variety of programs in the creative sector.
We hope to inspire the next generation of entrepreneurs.  Do you have a big idea??? Would you like to sponsor and event?  Do you want to connect with like-minded people or maybe just observe what the buzz is all about?  Join us for Eweek in November!!
Check out the calendar of events on our site and like us on
Thank you to our sponsors for their invaluable support of Dawson College's Eweek.
______________________________

______________________________