EWeek Events Series: EWeek Meets Montreal NewTech

Tuesday, 15 November 2016 from 6:00 PM to 8:30 PM (EST)
Event Details

All EWeek events are FREE and open to the public.
Please reserve your ticket here.
We have door prizes!!
Join us as Dawson College's Eweek hosts
Montreal NewTech Meetup!
with your host Ilias Benjelloun

 FUELLING MONTREAL'S STARTUP COMMUNITY
MTL NewTech is a non-profit organization dedicated to the success of Montréal startup entrepreneurs. Every first Tuesday of the month 4-6 startups present in front of an audience of programmers, engineers, entrepreneurs, investors, students etc. Our community is enthusiastic about technological innovation and eager to discuss new trends, see new products and services and connect with global startup ecosystems. These monthly meetups feature demos which are recorded and the videos also showcased via social media and press coverage after the event. In addition to the startup demos, we also aim to educate and bring successful entrepreneurs to the community through keynotes or panels. Of course, the event is an incredible opportunity to meet potential co-founders for your next startup, or find valuable talent. More at: http://www.mtlnewtech.com/about/
About Ilias Benjelloun, Creative Director & Lead Marketing Manager at MTL NewTech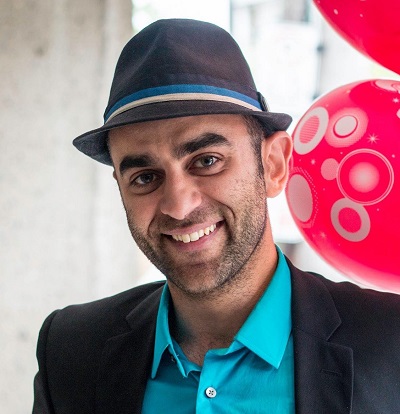 Throughout his bachelor in finance and master's in strategic management, his interest in sustainable innovation led Ilias to build, launch and share a variety of entrepreneurial and intrapreneurial ventures. Among them, a not for profit organization focused on education, 'The Innovation Pipeline' for Desjardins Card Services, FreshMint and more recently, Stay22 which allows events organizers to have a hotel and airBNB booking solution on their own websites in less than 5 minutes, for free. A people person by heart, he has been involved in the startup community for many years and he is dedicated to use his experience in strategy, sales and community building to foster Montreal's ecosystem and build strong bridges with other startup communities.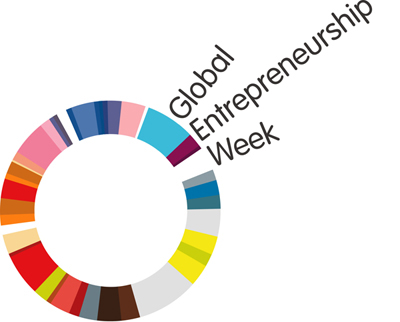 Did you know that the more EWeek events you attend the greater your chances of winning a Google Chromebook? Exchange your passport for the contest draw on Thursday. See Passport for details
When & Where

Dawson College, Conrod's Lounge
4001 Boulevard de Maisonneuve Ouest
Montreal, QC H3Z 3G4
Canada

Tuesday, 15 November 2016 from 6:00 PM to 8:30 PM (EST)
Add to my calendar
Organizer
Eweek @ Dawson College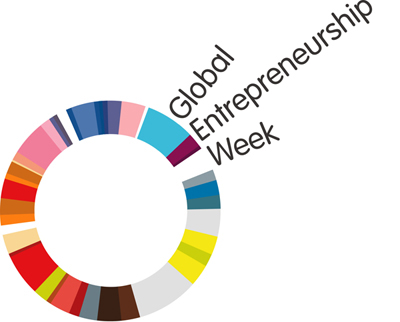 The place to be 
November 12 to 15, 2018!!
Dawson College's Centre for Innovation and Entrepreneurship Education will host Entrepreneurship Week (Eweek) coinciding with Global Entrepreneurship Week, November 12 to 15, 2018. 
Global Entrepreneurship Week (GEW) is an international movement to inspire millions of young people to embrace innovation, imagination and creativity through entrepreneurship. It is estimated over 15 million youngsters participated worldwide in tens of thousands of events and competition for Global Entrepreneurship Week. In Montreal, Dawson College's EWeek will provide a diverse and strong line-up of speakers, networking events, contests and activities for Montrealers and Dawson College students alike.
Many young students will have their first glimpse of a possible alternative career path and connect with seasoned entrepreneurs. All Montrealers are invited and all events are free. Hear inspiring stories of successful entertainers, photographers, illustrators, designers, dancers, programmers and farmers who launched their own businesses.
Dawson College is ideally placed to be a gathering place of high-profile community events. Situated in the heart of Montréal's downtown core, at the Atwater metro station, Dawson is Québec's largest CEGEP with roughly 8,250 full-time day students, 2,400 continuing education students, 600 faculty and  a 200+ team of support staff. The college currently offers over 30 programs in 50+ fields of study, including a variety of programs in the creative sector.
We hope to inspire the next generation of entrepreneurs.  Do you have a big idea??? Would you like to sponsor and event?  Do you want to connect with like-minded people or maybe just observe what the buzz is all about?  Join us for Eweek in November!!
Check out the calendar of events on our site and like us on
Thank you to our sponsors for their invaluable support of Dawson College's Eweek.
______________________________

______________________________