Eweek Keynote Series: Leveraging the Power of Empathy: Anita Nowak

Tuesday, 19 November 2013 from 6:00 PM to 9:30 PM (EST)
Event Details
Reserve your priority seating for FREE here...Open to the Public
________________________________________________________________
Leveraging the Power of Empathy: What Every Social Entrepreneur Needs to Know
Our planet is plagued by a matrix of unprecedented social and environmental challenges driving the need for collaborative and innovative problem-solving like never before. Welcome to the era of social entrepreneurship. Meanwhile, recent breakthroughs in neuroscience have confirmed that we are all born with the innate capacity to empathize. More striking still is that when our natural empathy is combined with action on behalf of others, our brains light up the same pleasure and reward centers as sex. Remarkably, 'Empathic Action' also reduces stress, anxiety and depression, heightens immune system functioning, elevates self-esteem, improves personal relationships and even boosts workplace productivity. In this talk, Dr. Nowak will describe how the power of empathy can be leveraged by social entrepreneurs to create positive, sustainable social change.
___________________________________________________________________________________
ABOUT ANITA NOWAK
Anita Nowak, PhD is passionate about doing three things: First, through her teaching, writing and public speaking, she aims to drive social engagement through what she calls "Empathic Action." Second, in her role at McGill University, she is committed to developing a pipeline of social entrepreneurs and social innovators. Third, as a certified coach with professional fundraising experience, she endeavors to help individuals of means develop their "Lifetime Legacy Plan" and execute on it through impact investing. 
In January 2012, Anita assumed the role of founding Integrating Director for the Social Economy Initiative (SEI) at McGill University's Desautels Faculty of Management (www.mcgill.ca/sei). In this role, she is responsible for integrating social entrepreneurship and social innovation into the Faculty's teaching, research and outreach. She joined McGill after working for many years in Professional Fundraising, Corporate Communications & Speechwriting, New Business Development, Strategic Marketing and Event Planning.
Anita's commitment to the social sector runs deep, having served as a volunteer in many capacities. She currently sits on the Board of the Canadian Cancer Society (Quebec chapter) and is on the Learning & Events Committee for WIFI (Women Investing for Impact).
In 2012, Anita was a delegate of the Governor General's Leadership Conference, received a Quebec Notable Awards for Education and was inducted as an honorary member of The Golden Key International Honour Society. Anita is fanatical about travel, inspirational quotes and TED Talks. 
 Ms. Nowak's presentation will be followed by Eweek's Meetup of All Meetups!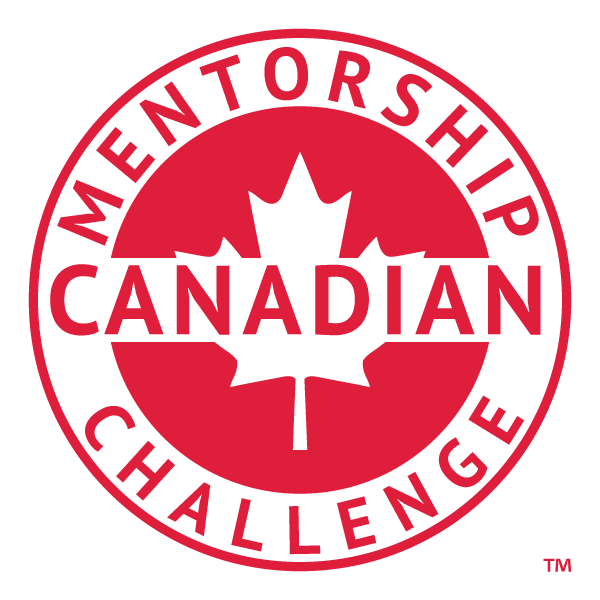 When & Where

Dawson College, Conrod's Lounge
4001 Boulevard de Maisonneuve Ouest
Montreal, QC H3Z 1Y4
Canada

Tuesday, 19 November 2013 from 6:00 PM to 9:30 PM (EST)
Add to my calendar
Organizer
Eweek @ Dawson College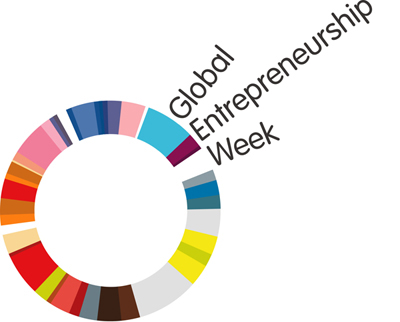 The place to be 
November 12 to 15, 2018!!
Dawson College's Centre for Innovation and Entrepreneurship Education will host Entrepreneurship Week (Eweek) coinciding with Global Entrepreneurship Week, November 12 to 15, 2018. 
Global Entrepreneurship Week (GEW) is an international movement to inspire millions of young people to embrace innovation, imagination and creativity through entrepreneurship. It is estimated over 15 million youngsters participated worldwide in tens of thousands of events and competition for Global Entrepreneurship Week. In Montreal, Dawson College's EWeek will provide a diverse and strong line-up of speakers, networking events, contests and activities for Montrealers and Dawson College students alike.
Many young students will have their first glimpse of a possible alternative career path and connect with seasoned entrepreneurs. All Montrealers are invited and all events are free. Hear inspiring stories of successful entertainers, photographers, illustrators, designers, dancers, programmers and farmers who launched their own businesses.
Dawson College is ideally placed to be a gathering place of high-profile community events. Situated in the heart of Montréal's downtown core, at the Atwater metro station, Dawson is Québec's largest CEGEP with roughly 8,250 full-time day students, 2,400 continuing education students, 600 faculty and  a 200+ team of support staff. The college currently offers over 30 programs in 50+ fields of study, including a variety of programs in the creative sector.
We hope to inspire the next generation of entrepreneurs.  Do you have a big idea??? Would you like to sponsor and event?  Do you want to connect with like-minded people or maybe just observe what the buzz is all about?  Join us for Eweek in November!!
Check out the calendar of events on our site and like us on
Thank you to our sponsors for their invaluable support of Dawson College's Eweek.
______________________________

______________________________