EWeek Keynote Speaker: Alex Bastide - L'Gros Luxe

Wednesday, 15 November 2017 from 6:00 PM to 7:00 PM (EST)
Event Details

All EWeek events are FREE and open to the public.
Please reserve your ticket here.
We have door prizes!!!
L'Gros Luxe
  ______________with Alex Bastide ________________
Alex Bastide is our keynote speaker right before the Speed-date event..
Alex has been excelling in the business industry for almost 20 years, is barely of age when he finally makes his dream come true: being his own boss. Moved by his passion for skateboarding, music and the underground culture, he successively opens four Underworld boutiques, including one in Vancouver. He also founded the Cabaret Underworld where he created numerous events that made history. Ambitious? Yes, but especially tireless. Completely allergic to getting some rest, Alex is an active entrepreneur who totally invests himself in each and every one of his projects. From his business plan to creative design, communications and social media managing, Alex takes care of innumerous tasks and wears many hats in different functions; all the while never missing a beat when it comes time to lend his precious expertise and motivate his team!  Maybe it's why he's successful in everything he takes on...learn how he does it!!
Stick around after his presentation, you may get to speed-date him! 
_____________________________
About Alex
Alex Bastide is now the owner of eight L'Gros Luxe restaurants (Plateau, Mile-End, Vieux-Longueil and Sud-Ouest) opened back to back in less than a year in 2014! These locations were closely followed by Quebec, in November 2015, and Végé, in June 2016 (located in the original establishment on St-André street, in Montreal); then came Victoriaville, in September 2017 and Sherbrooke, in October 2017!
At L'Gros Luxe, Alex offers a playful cocktail menu as well as an accessible food menu showcasing more than 50% of the items being vegetarian and has now added a 100% vegetarian restaurant.  Each location boasts a festive yet casual ambiance, embellished by a refined touch specific to each neighborhood's personality.
L'Gros Luxe is the materialization of a vegetarian restauranteur who values the art of eating well while having fun and incessantly contributing to the community.  Soon to come to your neighborhood!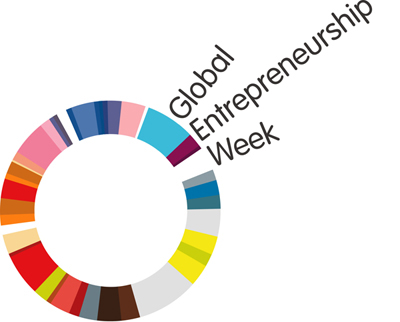 Did you know that the more EWeek events you attend the greater your chances of winning a Google Chromebook? Exchange your passport for the contest draw on Thursday. See Passport for details
When & Where

Dawson College, Conrod's Lounge
4001 Boulevard de Maisonneuve Ouest
Montreal, QC H3Z 3G4
Canada

Wednesday, 15 November 2017 from 6:00 PM to 7:00 PM (EST)
Add to my calendar
Organizer
Eweek @ Dawson College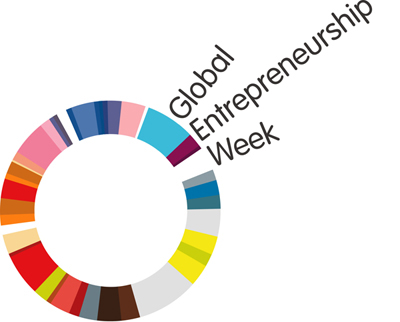 The place to be 
November 12 to 15, 2018!!
Dawson College's Centre for Innovation and Entrepreneurship Education will host Entrepreneurship Week (Eweek) coinciding with Global Entrepreneurship Week, November 12 to 15, 2018. 
Global Entrepreneurship Week (GEW) is an international movement to inspire millions of young people to embrace innovation, imagination and creativity through entrepreneurship. It is estimated over 15 million youngsters participated worldwide in tens of thousands of events and competition for Global Entrepreneurship Week. In Montreal, Dawson College's EWeek will provide a diverse and strong line-up of speakers, networking events, contests and activities for Montrealers and Dawson College students alike.
Many young students will have their first glimpse of a possible alternative career path and connect with seasoned entrepreneurs. All Montrealers are invited and all events are free. Hear inspiring stories of successful entertainers, photographers, illustrators, designers, dancers, programmers and farmers who launched their own businesses.
Dawson College is ideally placed to be a gathering place of high-profile community events. Situated in the heart of Montréal's downtown core, at the Atwater metro station, Dawson is Québec's largest CEGEP with roughly 8,250 full-time day students, 2,400 continuing education students, 600 faculty and  a 200+ team of support staff. The college currently offers over 30 programs in 50+ fields of study, including a variety of programs in the creative sector.
We hope to inspire the next generation of entrepreneurs.  Do you have a big idea??? Would you like to sponsor and event?  Do you want to connect with like-minded people or maybe just observe what the buzz is all about?  Join us for Eweek in November!!
Check out the calendar of events on our site and like us on
Thank you to our sponsors for their invaluable support of Dawson College's Eweek.
______________________________

______________________________