EWeek Keynote Speaker: Andy Nulman: Making It Up As I Go Along

Thursday, 19 November 2015 from 6:00 PM to 8:30 PM (EST)
Event Details
All EWeek events are FREE and open to the public.
Please reserve your ticket here.
We have door prizes!!
Making It Up As I Go Along: The Essence of a Start-up...and of This Speech
Andy Nulman
VP, Just For Laughs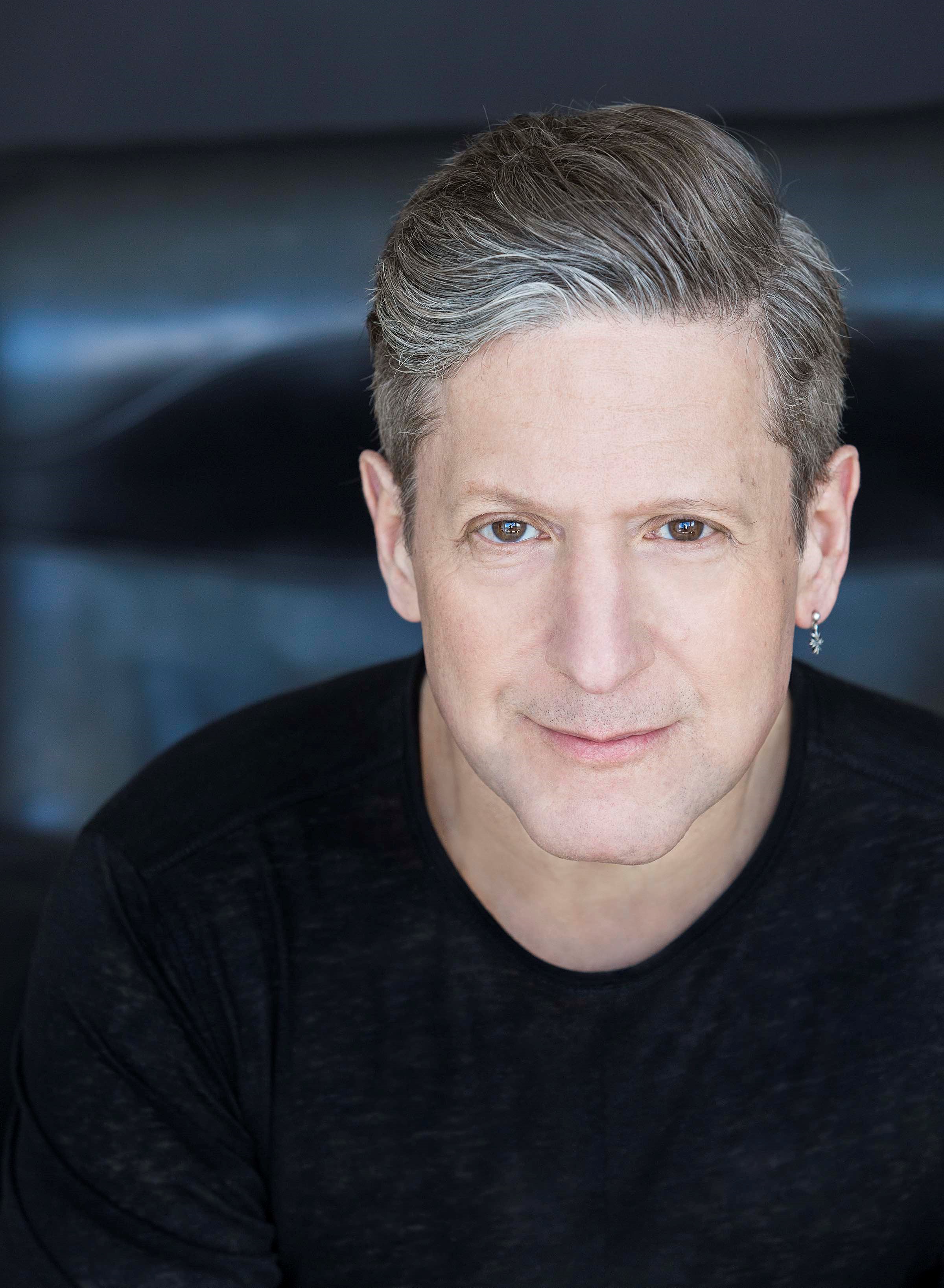 ______________________________
followed by 
the Final Pitches of Dawson's Den 
and the Passport draw for a Google Chromebook!
______________________________

Andy is an acclaimed, thought-provoking and risk-taking public speaker, who has motivated and entertained Fortune 500 companies the likes of GM, The evening is sure to make you laugh and cry at the same time. Join our keynote speaker, Andy Nulman and friends as he shares some wisdom with us. You do not want to miss this.
About
Andy Nulman - The Snappy Dresser
While young in spirit, snappy in dress and extreme in jewelry, Andy Nulman has been creating and leading major media projects for four decades.
Currently, he's co-founder and CEO of Play The Future, Inc. a forward-thinking digital platform/brand engagement tool that converts the big data points and events of major brand into consumer engagement and entertainment; a natural progression for a tech entrepreneur who believes that "Life's A Game!" In addition, in a part-time role as "Chief Attention Getter" of 375 MTL, he's responsible for audacious, head-turning projects to set the stage for Montreal's spirit-renewing 375th Anniversary celebrations in 2017.
Back in July of 2010, Andy once again took on the position of President, Festivals and Television, of Montreal's renowned Just For Laughs International Comedy Festival, the world's first and largest comedy event. This was Andy's second go around at JFL; from 1985 until 1999, he literally transformed the event from a two-day show to a month-long cultural happening, attracting over 2 million visitors per year to see talent the likes of Jay Leno, Drew Carey, Jim Carrey, John Cleese, Jerry Seinfeld, Chris Rock, Ray Romano and Adam Sandler, and created/Executive Produced over 150 Festival TV shows, in a variety of languages, all over the world.
During the decade in between Just For Laughs stints, Andy was President and CMO of Airborne Technology Ventures, a company celebrated as a pioneer in the industry of mobile media and marketing. In 1999, Andy co-founded Airborne (then Airborne Entertainment) with Garner Bornstein, and provided the company with the insight and creativity necessary to successfully strengthen brands like Family Guy, Disney, Maxim, the NHL and the NFL through the creation of innovative mobile content and applications. Airborne was sold for over $100 million to Cybird of Japan in 2005 and was honoured the following year as North America's 4th-Fastest Growing Tech Company in Deloitte's Fast 500 ranking. 
Andy is an acclaimed, thought-provoking and risk-taking public speaker, who has motivated and entertained Fortune 500 companies the likes of GM, Eveready/Energizer, 3M and Wal-Mart. In 2013, Andy broke new ground as his "Grow Wings" speech was the most popular presentation at Montreal's annual C2-MTL commerce and creativity event, where last year, his interview with actor Alec Baldwin drew unanimous praise. He has also been a frequent speaker at McGill University, including being honored to speak at the prestigious McGill Alumni Leacock Luncheon and the McGill Institute for the Study of Canada. He now teaches the revolutionary "Marketing and Society" class in the school's BCom program, where his students learn how to build YouTube channels and use them as a powerful corporate tool.
Over and above his speaking, Andy has written three books: "How To Do The Impossible," "I Almost Killed George Burns" and his most recent "Pow! Right between The Eyes! Profiting From The Element of Surprise." Other accomplishments include being named one of the "Top 40 Under 40" business leaders by the Financial Post in 1997, being voted one of the Top 100 Montrealers of the 20th Century by the Montreal Gazette in 2000, and being honored as a distinguished recipient of the McGill Management Achievement Award in 2004.
In his spare time, Andy is also an inventive stage director, half-decent snowboarder, obsessive gym rat, newbie hockey forward (after 20 years as a goalie) and gutsy rock singer. Married with two grown children and two rambunctious dogs, his major disappointment is that he has only one life to live…but he's working on a solution.
 Did you know that the more EWeek events you attend the greater your chances of winning a Google Chromebook? Exchange your passport for the contest draw on Thursday. See Passport for details.

When & Where

Dawson College, Conrod's Lounge
4001 Boulevard de Maisonneuve Ouest
Montreal, QC H3Z 3G4
Canada

Thursday, 19 November 2015 from 6:00 PM to 8:30 PM (EST)
Add to my calendar
Organizer
Eweek @ Dawson College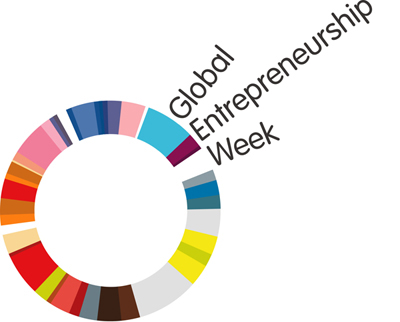 The place to be 
November 13 to 16, 2017!!
Dawson College's Centre for Innovation and Entrepreneurship Education will host Entrepreneurship Week (Eweek) coinciding with Global Entrepreneurship Week, November 13 to 16, 2017. 
Global Entrepreneurship Week (GEW) is an international movement to inspire millions of young people to embrace innovation, imagination and creativity through entrepreneurship. It is estimated over 15 million youngsters participated worldwide in tens of thousands of events and competition for Global Entrepreneurship Week. In Montreal, Dawson College's EWeek will provide a diverse and strong line-up of speakers, networking events, contests and activities for Montrealers and Dawson College students alike.
Many young students will have their first glimpse of a possible alternative career path and connect with seasoned entrepreneurs. All Montrealers are invited and all events are free. Hear inspiring stories of successful entertainers, photographers, illustrators, designers, dancers, programmers and farmers who launched their own businesses.
Dawson College is ideally placed to be a gathering place of high-profile community events. Situated in the heart of Montréal's downtown core, at the Atwater metro station, Dawson is Québec's largest CEGEP with roughly 8,250 full-time day students, 2,400 continuing education students, 600 faculty and  a 200+ team of support staff. The college currently offers over 30 programs in 50+ fields of study, including a variety of programs in the creative sector.
We hope to inspire the next generation of entrepreneurs.  Do you have a big idea??? Would you like to sponsor and event?  Do you want to connect with like-minded people or maybe just observe what the buzz is all about?  Join us for Eweek in November!!
Check out the calendar of events on our site and like us on
Thank you to our sponsors for their invaluable support of Dawson College's Eweek.
______________________________

______________________________
EWeek Keynote Speaker: Andy Nulman: Making It Up As I Go Along