EWeek Keynote Speaker: Migrantpreneurs - How Immigrant Entrepreneurs are Redefining the Québec Business Landscape

Thursday, 16 November 2017 from 6:00 PM to 7:00 PM (EST)
Event Details

All EWeek events are FREE and open to the public.
Please reserve your ticket here.
We have door prizes!!!
  ______________________________
MIGRANTPRENEURS
How Immigrant Entrepreneurs are Redefining the Québec Business Landscape
with FRANTZ SAINTELLEMY
Engineer, Entrepreneur and philanthropist
Founder, President & CEO, Groupe 3737 
__________________followed by the grand finale of Dawson's Den____________
Immigration is changing the business and innovation landscapes across the globe. Major cities like San Francisco, San Jose, New York, Berlin, London, Vancouver and Toronto are experiencing significant transformation through the influx of immigrant entrepreneurs. Montreal is the latest city experiencing this transformation but integration and inclusion of immigrant entrepreneurs in Quebec Inc. has been slow due to a lack of infrastructure and access to financing. This presentation will show how Groupe 3737 is addressing this problem and creating a successful eco-system enabling the next Airbnd, Uber, Snapchat, Whatsapp or GroPro.
About:
Several of these companies are generating several millions of dollars in revenue and are recognized as innovators and leaders in their respective segments. Through the 3737, he has been responsible for creating significant business and technology activities in the St-Michel area. The 3737 now has more than 150 people full-time employees working in various high-tech sectors such as fintech, gaming, artificial intelligence, automation, sensors, semiconductors and various other connected fields.
Mr. Saintellemy was previously shareholder and President of ZMDI which was sold to IDT in December 2015 for $325M USD and has stayed on to carry on the integration as VP and General Manager of the Automotive and Industrial Division. With 21 years of experience, Frantz Saintellemy is an internationally recognized expert in the field of advanced technologies with several patents, innovations and startups. He sits on several boards and advisory committees including the Information, Communications and Technology Committee of the University of Montreal and the largest cluster of experts in Artificial Intelligence in the world. He is also an advisor to the Minister of Economy, Science and Innovation (MESI) to develop Quebec's strategy for research and innovation (SQRI) as well as being a member of Aligo Innovation Investment Committee, an organization responsible for the valorization of Quebec university research.
Frantz is also an experienced public speaker with over 500 speeches & conferences on technology, entrepreneurship, leadership, and more recently on a new series called Competitive Fitness.
FAVORITE SLOGAN:
 "Passionate about Nike's slogan: JUST DO IT! I believe that everything is possible. You just have to do it.
I apply this principle in everything I do in my life."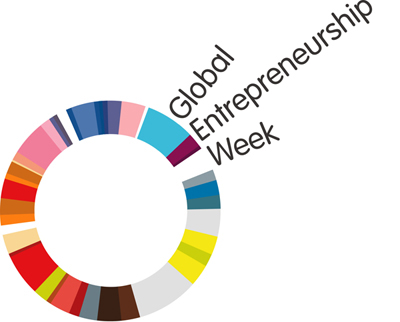 Did you know that the more EWeek events you attend the greater your chances of winning a Google Chromebook? Exchange your passport for the contest draw on Thursday. See Passport for details
Have questions about EWeek Keynote Speaker: Migrantpreneurs - How Immigrant Entrepreneurs are Redefining the Québec Business Landscape?
Contact Dawson College EWeek
When & Where

Dawson College, Conrod's Lounge
4001 Boulevard de Maisonneuve Ouest
Montreal, QC H3Z 3G4
Canada

Thursday, 16 November 2017 from 6:00 PM to 7:00 PM (EST)
Add to my calendar
Organizer
Eweek @ Dawson College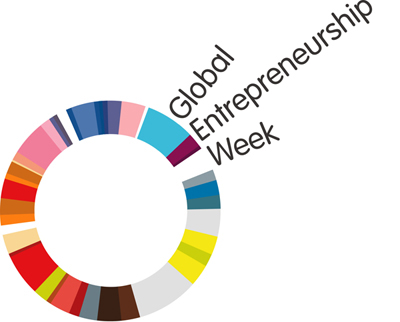 The place to be 
November 12 to 15, 2018!!
Dawson College's Centre for Innovation and Entrepreneurship Education will host Entrepreneurship Week (Eweek) coinciding with Global Entrepreneurship Week, November 12 to 15, 2018. 
Global Entrepreneurship Week (GEW) is an international movement to inspire millions of young people to embrace innovation, imagination and creativity through entrepreneurship. It is estimated over 15 million youngsters participated worldwide in tens of thousands of events and competition for Global Entrepreneurship Week. In Montreal, Dawson College's EWeek will provide a diverse and strong line-up of speakers, networking events, contests and activities for Montrealers and Dawson College students alike.
Many young students will have their first glimpse of a possible alternative career path and connect with seasoned entrepreneurs. All Montrealers are invited and all events are free. Hear inspiring stories of successful entertainers, photographers, illustrators, designers, dancers, programmers and farmers who launched their own businesses.
Dawson College is ideally placed to be a gathering place of high-profile community events. Situated in the heart of Montréal's downtown core, at the Atwater metro station, Dawson is Québec's largest CEGEP with roughly 8,250 full-time day students, 2,400 continuing education students, 600 faculty and  a 200+ team of support staff. The college currently offers over 30 programs in 50+ fields of study, including a variety of programs in the creative sector.
We hope to inspire the next generation of entrepreneurs.  Do you have a big idea??? Would you like to sponsor and event?  Do you want to connect with like-minded people or maybe just observe what the buzz is all about?  Join us for Eweek in November!!
Check out the calendar of events on our site and like us on
Thank you to our sponsors for their invaluable support of Dawson College's Eweek.
______________________________

______________________________