Looks like this event has already ended.
Check out upcoming events by this organizer, or organize your very own event.
Eweek Keynote Speaker Series: Living Lab: Louise Guay

Thursday, 21 November 2013 from 6:00 PM to 9:30 PM (EST)
Event Details
Reserve priority seating for FREE  here...Open to the Public 
 The web, social media and collaborative platforms have paved the way for a new form of democracy. 
How can these tools support us in resolving local and global issues?

What is this new, virtual collaborative space that brings the individual together with the public and private sectors? What is its nature? Who does it influence? Can it affect policy?

Can technology contribute to social cohesion by encouraging recognition and cooperation?


Ville participative et citoyenne
Le web, les réseaux sociaux, les plateformes collaboratives permettent une nouvelle pratique de la démocratie. Dans les rues de plusieurs villes du monde, de nombreux citoyens ont affirmé qu'ils venaient de Facebook! De nombreuses applications encouragent la mobilité durable, l'appropriation de nos rues ou permettent d'observer nos quartiers, de les décrire et de les raconter. Nous comprenons de mieux en mieux l'émergence des nouveaux modèles qui s'en dégagent et expriment les besoins des gens. Jusqu'à quel point pouvons-nous nous servir de ces témoignages pour résoudre nos problèmes?
Quel est ce nouvel espace de partage où le public, le privé et le citoyen collaborent? De quelle nature est cette plateforme virtuelle et réelle qui nous réunit? Rejoint-elle les politiques? Influence-t-elle les promoteurs immobiliers, les architectes, les urbanistes, les citoyens?
Entre nos mains, la technologie façonne notre relation avec la ville, nos communications et notre mobilité tout en offrant la possibilité de partager avec la société nos comportements et nos déplacements.
Jusqu'où la technologie nous touche-t-elle personnellement, établit-elle un dialogue avec nous et entre nous, fournit-elle des données et des faits? Peut-elle créer une cohésion sociale en favorisant la reconnaissance et la coopération?

______________________________________________________________
ABOUT LOUISE GUAY
President, Living Lab de Montréal
Louise Guay est présidente du Centre de cocréation et d'innovation ouverte Living Lab de Montréal, où elle mène des projets porteurs en transport urbain intelligent, en ludification et économie ouverte qui permettent d'expérimenter de nouvelles approches de consultation publique et de mobilisation des ressources et des idées de toute provenance. Alors que la citoyenneté se mue en une nouvelle civilité de l'innovation sociale Web 2.0 et que la géolocalisation se démocratise, les usagers devenus mobiles interagissent de plus en plus avec de petites et moyennes entreprises qui peuvent dès lors offrir des programmes de fidélisation personnalisés à un plus grand nombre de clients. Utilisant le Living Lab comme plateforme, les citoyens de Montréal vont de nouveau faire entendre leur voix dans les processus d'innovation et participer dans la mouvance et le changement de leur ville.

Visionnaire exécutive dotée d'une expérience internationale, Louise Guay possède une grande maîtrise du positionnement stratégique, de la planification agile et de la création de richesses par la technologie, autant auprès de startups que d'entreprises bien établies. Lorsqu'elle dirigeait Mon Mannequin Virtuel inc., elle a contribué au succès de Lands' End, Sears, H&M et IBM dans le domaine du commerce électronique social. Ses talents de réseautage lui ont permis de bâtir un solide réseau d'affaires qui inclut des investisseurs de calibre international.

Son parcours professionnel est impressionnant et comporte plusieurs véritables innovations : la première salle d'essayage en ligne avec mannequins 3D configurable, l'identité virtuelle, la personnalisation de l'expérience usager, le shopping social, un pictionnaire de mode et la recherche visuelle de styles. Louise agit aussi comme consultante à propos de l'identité virtuelle et de l'économie des femmes. Plusieurs grands groupes de mode et détaillants européens et américains font appel à son expertise, particulièrement dans les domaines de la consolidation de la chaîne de production de vêtements, du shopping 2.0, de la visualisation des suggestions de taille et de la réalité augmentée.
Visionary executive, leading a company in fashion and technology for many years, My Virtual Model Inc., Louise Guay created the Virtual Identity concept and its inception in the MVM Network which has been deployed on many platforms. She has been a screenplay writer for Radio-Canada, a board member for Bell Funds for TV & web projects, and an expert in retail e-commerce integrating cells, PDAs and stores in multiplatform networks, particularly at Sears with the IBM Websphere Commerce partnership. Thanks to her wide range of experience, Louise provides invaluable expertise anchored in a true understanding and practice of the Female Economy.
Ms. Guay's presentation will be followed by the finals of Dawson's Den.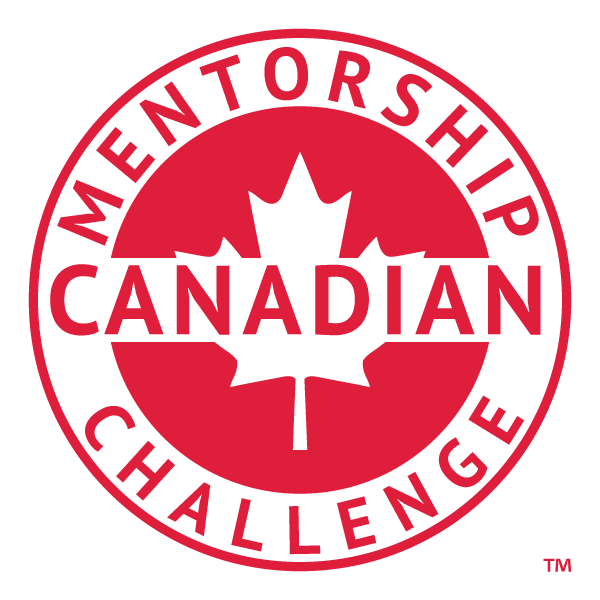 When & Where

Dawson College, Conrod's Lounge
4001 Boulevard de Maisonneuve Ouest
Montreal, QC H3Z 1Y4
Canada

Thursday, 21 November 2013 from 6:00 PM to 9:30 PM (EST)
Add to my calendar
Organizer
Eweek @ Dawson College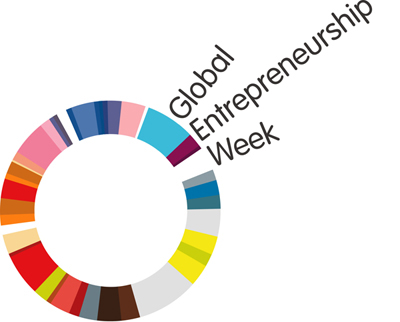 The place to be 
November 12 to 15, 2018!!
Dawson College's Centre for Innovation and Entrepreneurship Education will host Entrepreneurship Week (Eweek) coinciding with Global Entrepreneurship Week, November 12 to 15, 2018. 
Global Entrepreneurship Week (GEW) is an international movement to inspire millions of young people to embrace innovation, imagination and creativity through entrepreneurship. It is estimated over 15 million youngsters participated worldwide in tens of thousands of events and competition for Global Entrepreneurship Week. In Montreal, Dawson College's EWeek will provide a diverse and strong line-up of speakers, networking events, contests and activities for Montrealers and Dawson College students alike.
Many young students will have their first glimpse of a possible alternative career path and connect with seasoned entrepreneurs. All Montrealers are invited and all events are free. Hear inspiring stories of successful entertainers, photographers, illustrators, designers, dancers, programmers and farmers who launched their own businesses.
Dawson College is ideally placed to be a gathering place of high-profile community events. Situated in the heart of Montréal's downtown core, at the Atwater metro station, Dawson is Québec's largest CEGEP with roughly 8,250 full-time day students, 2,400 continuing education students, 600 faculty and  a 200+ team of support staff. The college currently offers over 30 programs in 50+ fields of study, including a variety of programs in the creative sector.
We hope to inspire the next generation of entrepreneurs.  Do you have a big idea??? Would you like to sponsor and event?  Do you want to connect with like-minded people or maybe just observe what the buzz is all about?  Join us for Eweek in November!!
Check out the calendar of events on our site and like us on
Thank you to our sponsors for their invaluable support of Dawson College's Eweek.
______________________________

______________________________