Eweek Launch Presented by Startup Canada: Eduardo Mandri, Co-Founder Tuango

Monday, 18 November 2013 from 6:00 PM to 9:30 PM (EST)
Event Details
Join us for Eweek 2013 Official Launch with Eduardo Mandri Co-founder and CEO, Tuango.ca.  This event is free and is open to the Dawson College community as well as the general public.
 10 useful tips to start and grow your company by Eduardo Mandri 
In this presentation Eduardo will summarize the 10 most important tips learned in his 20-year career as an entrepreneur. These are not textbook tips, although there is nothing wrong with those, but rather real-life suggestions that will hopefully help you build your first million dollar business!
Presented by Startup Canada with your host Noah Redler

 ABOUT EDUARDO MANDRI
 Co-founder and CEO, Tuango.ca
Eduardo is the co-founder and CEO of Tuango.ca, Quebec's first and largest Group Buying Website and was recently named finalist in the 2013 Ernst & Young Entrepreneur of the Year award in the category of Emerging Entrepreneur.
Eduardo's entrepreneurial streak has been evident for a long time. Even as a young boy, he was known for finding ways to buy and sell everything he could get his hands on. Before launching Tuango, Eduardo honed his skills with two small, traditional businesses of his own, as well as with U-Swap.com, a trail-blazing book-swapping program he launched that led to significant commercial success. A 5-year stint at corporate giant Air Canada taught him new skills as an e-business manager and online consultant.
In 2004, seeing potential in the online travel marketing space, Eduardo co-founded Travelalerts.ca, a profitable venture that 5 years later became Canada's largest online travel deals publisher with over 1 million members. Travelalerts.ca was sold to TorStar in 2010, leaving room for Eduardo to launch a new project…which leads us to Tuango.ca. As co-founder and co-CEO, Eduardo leads a team of dynamic, creative and vibrant staffers who share their singular vision of what a sustainable and cutting-edge business can and should be.
Eduardo is an entrepreneur at heart, and his passion has always been to start and manage new businesses; but he also enjoys spending time with his family, playing pool, skiing and spending time at the beach in Playa del Carmen, Mexico.

ABOUT TUANGO.CA 
Tuango.ca is Quebec's first and largest group buying website with offices in Montreal, Quebec City and Gatineau-Ottawa. With over 1.2 million subscribers, Tuango offers businesses a no-risk, high-ROI way of promoting their products and services to its large consumer base while providing its subscribers with access to hundreds of unbeatable offers.
Tuango works with companies of all sizes and has been selected by some of Canada's most recognizable brands including Cirque du Soleil, Coke, Lindt, Marriot, Hilton, Première Moisson, Magenta, Le Chateau and many more.
"Tuango" comes from the word Tuángòu, an Asian concept that means "group buying". It involves a group of people getting together to negotiate substantial discounts with retail outlets, restaurants, spas, etc. These discounts only happen if a large-enough group is willing to buy the deal. The group benefits by paying less and the business benefits by selling in large volumes.
Eduardo Mandri's presentation will be followed by the intial pitches of Dawson's Den and a mixer/cocktail.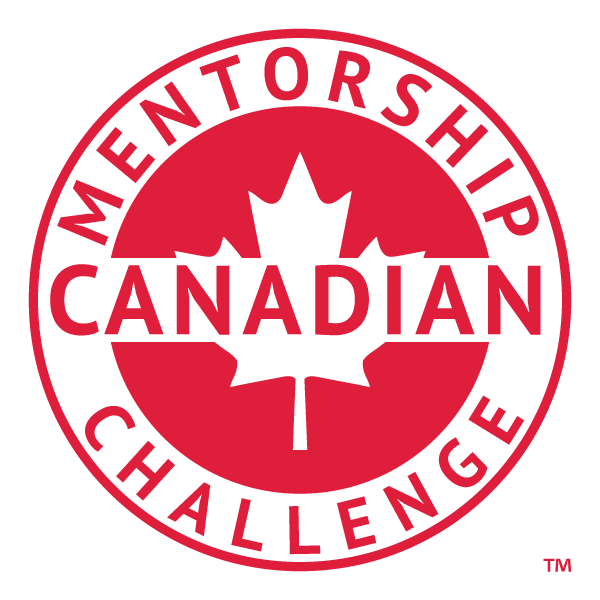 When & Where

Dawson College, Conrod's Lounge
4001 Boulevard de Maisonneuve Ouest
Montreal, QC H3Z 1Y4
Canada

Monday, 18 November 2013 from 6:00 PM to 9:30 PM (EST)
Add to my calendar
Organizer
Eweek @ Dawson College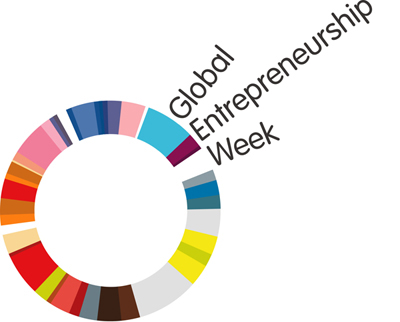 The place to be 
November 12 to 15, 2018!!
Dawson College's Centre for Innovation and Entrepreneurship Education will host Entrepreneurship Week (Eweek) coinciding with Global Entrepreneurship Week, November 12 to 15, 2018. 
Global Entrepreneurship Week (GEW) is an international movement to inspire millions of young people to embrace innovation, imagination and creativity through entrepreneurship. It is estimated over 15 million youngsters participated worldwide in tens of thousands of events and competition for Global Entrepreneurship Week. In Montreal, Dawson College's EWeek will provide a diverse and strong line-up of speakers, networking events, contests and activities for Montrealers and Dawson College students alike.
Many young students will have their first glimpse of a possible alternative career path and connect with seasoned entrepreneurs. All Montrealers are invited and all events are free. Hear inspiring stories of successful entertainers, photographers, illustrators, designers, dancers, programmers and farmers who launched their own businesses.
Dawson College is ideally placed to be a gathering place of high-profile community events. Situated in the heart of Montréal's downtown core, at the Atwater metro station, Dawson is Québec's largest CEGEP with roughly 8,250 full-time day students, 2,400 continuing education students, 600 faculty and  a 200+ team of support staff. The college currently offers over 30 programs in 50+ fields of study, including a variety of programs in the creative sector.
We hope to inspire the next generation of entrepreneurs.  Do you have a big idea??? Would you like to sponsor and event?  Do you want to connect with like-minded people or maybe just observe what the buzz is all about?  Join us for Eweek in November!!
Check out the calendar of events on our site and like us on
Thank you to our sponsors for their invaluable support of Dawson College's Eweek.
______________________________

______________________________