EWeek Lunchtime Series: Dushan Nikolovski - How to Avoid the Number One Killer of Dreams

Tuesday, 15 November 2016 from 11:00 AM to 12:00 PM (EST)
Event Details

All EWeek events are FREE and open to the public.
Please reserve your ticket here.
We have door prizes!!
  ______________________________
How to Avoid the Number One Killer of Dreams
with Dushan Nikolovski
Assistant Clinical professor, Purdue University Northwest
______________________________ 
As children, we are told that we can do anything and become anyone. Our limits are only set by our imagination. Yet, once we enter the school system, our creativity is replaced by conformity and most spend a lifetime trying to regain the artist within. It is however possible to reclaim your spark, discovery what drives you, create work that makes you happy and live the life you want.
About Dushan Nikolovski
Dushan Nikolovski has taught business management and entrepreneurship courses at Purdue University Northwest (Purdue's Chicago area campus) for the past 23 years where he currently serves as a Clinical Assistant Professor of Entrepreneurship & Business and as the former Director of the Center for Entrepreneurship Success. Dushan is also the Founder and CEO of The Great Pitch entrepreneurship competition, a motivational speaker, an international consultant, and the creator of the Big Sell, a nationally recognized and attended idea competition awarding over $100,000 in cash & prizes. His business startup book, Pivot to Success, is scheduled for release in 2017 which will detail his 30 years of experience.
At age eighteen, he and his partner established a young adult night club, and they went on to create a thriving entertainment business in the Chicagoland area for more than 10 years. Thereafter, Dushan went on to establish several more startups including a fine dining establishment, banquet facilities, fast food chain throughout the Midwest, and consulting services. For nearly 10 years, Dushan has been consulting in China and has the distinction of being the first and only foreigner to ever to hold a workshop for 200 middle managers at the prestigious Chinese Academy of Launch Vehicle Technology (China Aerospace).
Dushan also enjoys giving back to the community by volunteering his time to sit on community boards and speaking at various public events. He also organizes free programs for college students, regional high school students and community members. Dushan serves as the current vice-president of the ECIER Foundation which teaches young, underprivileged high school students life skills while providing an entrepreneurial education.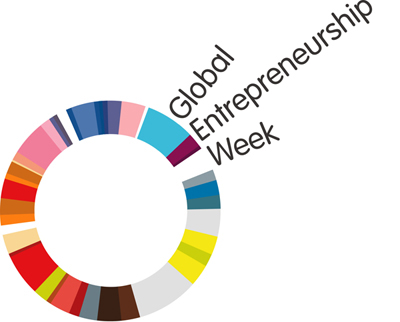 Did you know that the more EWeek events you attend the greater your chances of winning a Google Chromebook? Exchange your passport for the contest draw on Thursday. See Passport for details.
When & Where

Dawson College, Conrod's Lounge
4001 Boulevard de Maisonneuve Ouest
Montreal, QC H3Z 3G4
Canada

Tuesday, 15 November 2016 from 11:00 AM to 12:00 PM (EST)
Add to my calendar
Organizer
Eweek @ Dawson College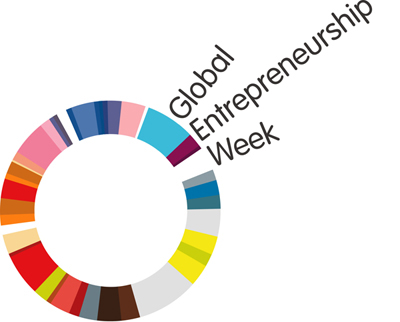 The place to be 
November 13 to 16, 2017!!
Dawson College's Centre for Innovation and Entrepreneurship Education will host Entrepreneurship Week (Eweek) coinciding with Global Entrepreneurship Week, November 13 to 16, 2017. 
Global Entrepreneurship Week (GEW) is an international movement to inspire millions of young people to embrace innovation, imagination and creativity through entrepreneurship. It is estimated over 15 million youngsters participated worldwide in tens of thousands of events and competition for Global Entrepreneurship Week. In Montreal, Dawson College's EWeek will provide a diverse and strong line-up of speakers, networking events, contests and activities for Montrealers and Dawson College students alike.
Many young students will have their first glimpse of a possible alternative career path and connect with seasoned entrepreneurs. All Montrealers are invited and all events are free. Hear inspiring stories of successful entertainers, photographers, illustrators, designers, dancers, programmers and farmers who launched their own businesses.
Dawson College is ideally placed to be a gathering place of high-profile community events. Situated in the heart of Montréal's downtown core, at the Atwater metro station, Dawson is Québec's largest CEGEP with roughly 8,250 full-time day students, 2,400 continuing education students, 600 faculty and  a 200+ team of support staff. The college currently offers over 30 programs in 50+ fields of study, including a variety of programs in the creative sector.
We hope to inspire the next generation of entrepreneurs.  Do you have a big idea??? Would you like to sponsor and event?  Do you want to connect with like-minded people or maybe just observe what the buzz is all about?  Join us for Eweek in November!!
Check out the calendar of events on our site and like us on
Thank you to our sponsors for their invaluable support of Dawson College's Eweek.
______________________________

______________________________
EWeek Lunchtime Series: Dushan Nikolovski - How to Avoid the Number One Killer of Dreams