Eweek Speaker Series: From Dream to Reality: Twist Image's Mickael Kanfi

Thursday, 21 November 2013 from 12:00 PM to 1:30 PM (EST)
Event Details
Reserve priority seating for FREE here...Open to the public.

Being an entrepreneur is not necessarily about having an idea for a business and deciding to go for it.  There are attributes, philosophies and values that are required to be successful and a great leader.  Mick Kanfi will share what he believes entrepreneurs need to achieve their dreams by sharing his experiences, stories and the lessons he has learned over his 13 years as an entrepreneur.
_______________________________________________________________________________________________ 
ABOUT MICHAEL KANFI
Partner and Chief Product Officer, Twist Image 
Inspired by a talent for design and technology, Dawson college Alumni Mick Kanfi tapped into his entrepreneurial spirit and founded Twist Image in April 2000. Over the past ten years, he has touched all aspects of the business – from project and operations management to creative and technical direction – helping successfully launch countless marketing initiatives and major websites. Mick is responsible for overseeing the Twist Image product, which is defined as the integration of breakthrough ideas across all departments. Furthermore, Mick is charged with guaranteeing the quality of our work and efficiency of our process and is known for making regular and uninvited appearances at internal meetings and work sessions.
At home, Mick channels his creative juices into his passion for music. Working in his studio, Mick has recently released his debut album, No Coincidence, under the artist name Knafo. Mick's dream is to one day compose the soundtrack for, and direct his own artistic/musical film.
ABOUT TWIST IMAGE 
Twist Image is an award-winning digital marketing agency. We love what we do. We develop strategies, campaigns and platforms that build and maintain your brand online. Twist Image has over 100 original thinkers in offices in Montreal and Toronto and is known throughout the industry for Six Pixels of Separation, its forward-thinking blog, podcast and best-selling book.It's our unquenchable thirst to expand our knowledge, propelled by imagination that drives our innovation and our clients' success.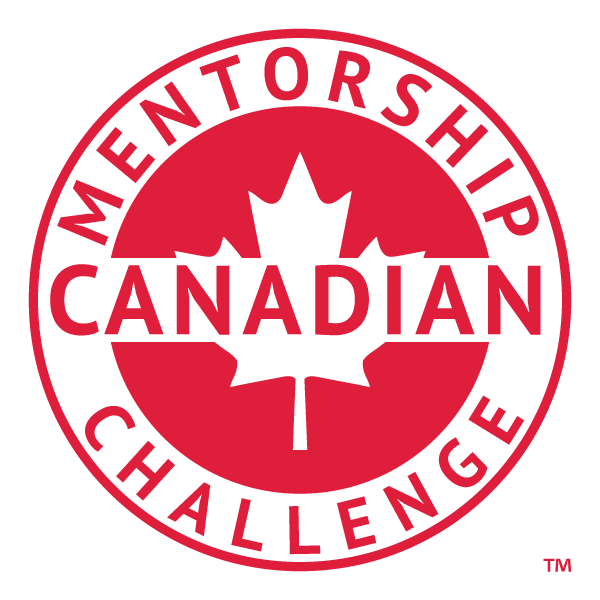 When & Where

Dawson College, Conrod's Lounge
4001 Boulevard de Maisonneuve Ouest
Montreal, QC H3Z 1Y4
Canada

Thursday, 21 November 2013 from 12:00 PM to 1:30 PM (EST)
Add to my calendar
Organizer
Eweek @ Dawson College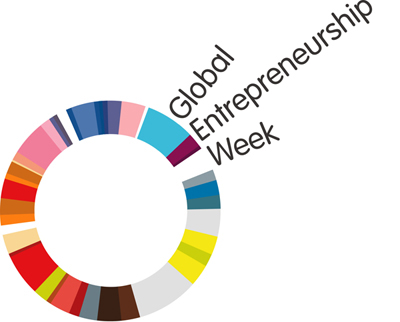 The place to be 
November 12 to 15, 2018!!
Dawson College's Centre for Innovation and Entrepreneurship Education will host Entrepreneurship Week (Eweek) coinciding with Global Entrepreneurship Week, November 12 to 15, 2018. 
Global Entrepreneurship Week (GEW) is an international movement to inspire millions of young people to embrace innovation, imagination and creativity through entrepreneurship. It is estimated over 15 million youngsters participated worldwide in tens of thousands of events and competition for Global Entrepreneurship Week. In Montreal, Dawson College's EWeek will provide a diverse and strong line-up of speakers, networking events, contests and activities for Montrealers and Dawson College students alike.
Many young students will have their first glimpse of a possible alternative career path and connect with seasoned entrepreneurs. All Montrealers are invited and all events are free. Hear inspiring stories of successful entertainers, photographers, illustrators, designers, dancers, programmers and farmers who launched their own businesses.
Dawson College is ideally placed to be a gathering place of high-profile community events. Situated in the heart of Montréal's downtown core, at the Atwater metro station, Dawson is Québec's largest CEGEP with roughly 8,250 full-time day students, 2,400 continuing education students, 600 faculty and  a 200+ team of support staff. The college currently offers over 30 programs in 50+ fields of study, including a variety of programs in the creative sector.
We hope to inspire the next generation of entrepreneurs.  Do you have a big idea??? Would you like to sponsor and event?  Do you want to connect with like-minded people or maybe just observe what the buzz is all about?  Join us for Eweek in November!!
Check out the calendar of events on our site and like us on
Thank you to our sponsors for their invaluable support of Dawson College's Eweek.
______________________________

______________________________