Eweek Speaker Series: No excuse, No Limits: Luca Lazylegz

Monday, 18 November 2013 from 12:00 PM to 1:30 PM (EST)
Event Details
Open to the public - Standing Room Only - FIrst Come FIrst Served
To me life is a dance; as long as our hearts are beating a rhythm is being created. Sometimes it's the littlest movements that make the biggest difference in a performance, just like in life it's the little things that matter. My whole life I was told I would never be able to walk, let alone dance. Today, I live my life to dance, I live to share my passion with others, and I live to encourage limitless possibilities by doing things our own way through the belief of NO EXCUSES, NO LIMITS. 
 ______________________________________________________________________
LUCA LAZY LEGZ
Founder Ill-Abilities Crew
Luca "Lazylegz" Patuelli was born on July 28, 1984 in Montreal, Quebec with Arthrogryposis, a birth defect affecting the bone structure, joint movement, and muscle growth in his legs. As a result, Luca has been walking with crutches from a very young age. He has been dancing (B-boying) since he was 15-years-old and has made a major impact in the Worldwide Breakdance (B-boy) Community. Luca is the founder and creator of the ILL-Abilities™ Crew, the first and only international B-boy crew comprised of the worlds best "ILL-Abled" dancers. The purpose of the ILL-Abilities™ Crew is to show the world that if we are creative and adapt ourselves to any situation than anything is possible, with the idea, No Excuses, No Limits!
Luca has competed in some of the world's biggest events and has been featured on many international media sources, including Americas Got Talent, Much Music, MBC Korea, CBC, TF1, NBC Today Show and much more. Luca also performs around the world as a Motivational Speaker, teaching his audience that life is all about positive attitude. In 2010, Luca was honoured with his biggest career accomplishment, so far, by headlining and co-directing the "One Inspires All" dance segment at the 2010 Vancouver Paralympic Opening Ceremonies. Recently, Luca was featured on hit TV Show "So You Think You Can Dance Canada" where he made it through to the 3rd round of Finals week making history as first dancer with a disability making it that far on national TV. Luca has also had some cameo appearances in some feature films including: "Kickin it Old School" (2007), "Sur Le Rythme" (2011), "Cochon de Gaza" (2011). Luca is also a graduate with a degree in Marketing from the John Molson School of Business at Concordia University in Montreal. Luca has no intentions of slowing down and plans on taking his career to higher levels everyday while proving to the world "It's about taking the bad and making it good" and "No Excuses, No Limits".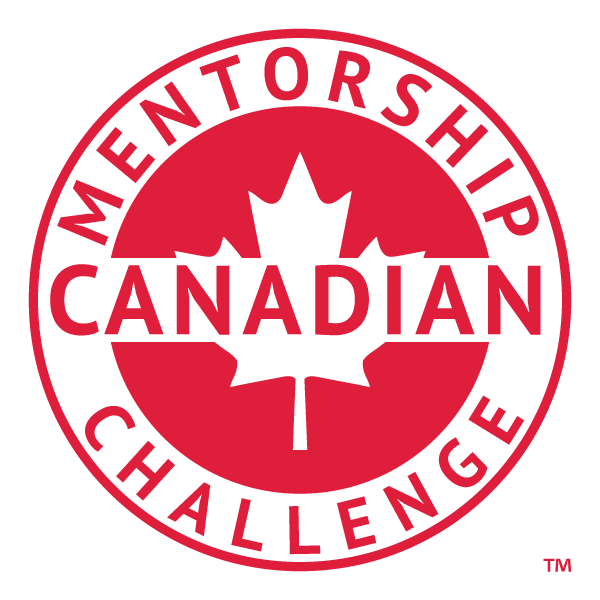 When & Where

Dawson College, Lower Atrium
4001 Boulevard de Maisonneuve Ouest
Montreal, QC H3Z 1Y4
Canada

Monday, 18 November 2013 from 12:00 PM to 1:30 PM (EST)
Add to my calendar
Organizer
Eweek @ Dawson College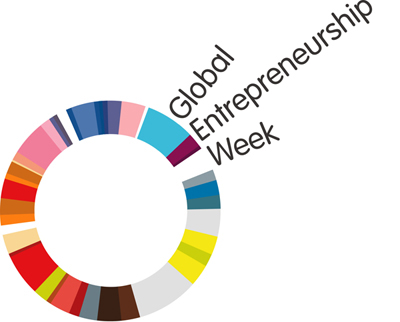 The place to be 
November 12 to 15, 2018!!
Dawson College's Centre for Innovation and Entrepreneurship Education will host Entrepreneurship Week (Eweek) coinciding with Global Entrepreneurship Week, November 12 to 15, 2018. 
Global Entrepreneurship Week (GEW) is an international movement to inspire millions of young people to embrace innovation, imagination and creativity through entrepreneurship. It is estimated over 15 million youngsters participated worldwide in tens of thousands of events and competition for Global Entrepreneurship Week. In Montreal, Dawson College's EWeek will provide a diverse and strong line-up of speakers, networking events, contests and activities for Montrealers and Dawson College students alike.
Many young students will have their first glimpse of a possible alternative career path and connect with seasoned entrepreneurs. All Montrealers are invited and all events are free. Hear inspiring stories of successful entertainers, photographers, illustrators, designers, dancers, programmers and farmers who launched their own businesses.
Dawson College is ideally placed to be a gathering place of high-profile community events. Situated in the heart of Montréal's downtown core, at the Atwater metro station, Dawson is Québec's largest CEGEP with roughly 8,250 full-time day students, 2,400 continuing education students, 600 faculty and  a 200+ team of support staff. The college currently offers over 30 programs in 50+ fields of study, including a variety of programs in the creative sector.
We hope to inspire the next generation of entrepreneurs.  Do you have a big idea??? Would you like to sponsor and event?  Do you want to connect with like-minded people or maybe just observe what the buzz is all about?  Join us for Eweek in November!!
Check out the calendar of events on our site and like us on
Thank you to our sponsors for their invaluable support of Dawson College's Eweek.
______________________________

______________________________