Eweek to Tom Cruise and Virtual Reality – An Epic Story

Thursday, 16 November 2017 from 11:00 AM to 12:00 PM (EST)
Event Details

All EWeek events are FREE and open to the public.
Please reserve your ticket here.
We have door prizes!!!
  ______________________________
with 
Christopher Olimpo, Creative Director at 5th Wall Agency
PRESENTS
 Eweek to Tom Cruise and Virtual Reality – An Epic Story
Christopher Olimpo mesmerized the audience at EWeek last year and is back to continue his epic story.
Chris started out as a volunteer for EWeek a couple of years ago and was responsible for social media during the events. This is how he met the VP of Advertising of askmen.com who recognized his talents and  offered to mentor him. The rest is an epic story.  Chris will continue the story about how a small agency hustled and eventually closed Universal studios after pitching a full marketing campaign for Fifty Shades Darker and Fifty Shades Freed. While in Paris shooting VR for Fifty – and how this led to his biggest adventure documenting Tom Cruises stunt for the mummy on a Zero G plane.
About Christopher Olimpo

Chris Olimpo is a graduate of the Illustration and Design program. His stint as an Eweek volunteer three years ago changed the course of his career. Eweek brought Chris and Armando Gomez, the VP of advertising at Askmen.com together. Armando's mentorship led Chris into the world of startups that landed him many opportunities to grow his career. His first immersion in the world of startups was as Art Director with Flatbook where he was part of a team of four. The company grew to 102 employees in just 6 months and reached 35 cities worldwide. Moving on to a career in advertising, he's pitched and closed contracts with Universal Studios and is currently working on three major VR projects for two huge franchise films. He works closely with the Biz Dev and Production teams to develop pitches and bring them from ideas to final products, the road of every entrepreneur.
He is currently building the creative team at the 5th Wall Agency – they produce ad campaigns in Virtual Reality (VR), 360 Video and Augmented Reality (AR)
Producing Ad Campaigns and Creative Content for VR & AR. Notably Co-VR Director of Universal Pictures Cinematic VR Experience entitled:
Fifty Shades Darker – The Masquerade Ball
The Mummy – Zero Gravity Stunt in 360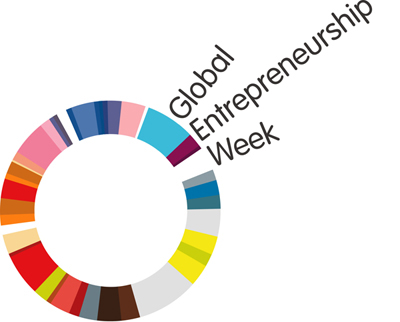 Did you know that the more EWeek events you attend the greater your chances of winning a Google Chromebook? Exchange your passport for the contest draw on Thursday. See Passport for details
When & Where

Dawson College, Conrod's Lounge
4001 Boulevard de Maisonneuve Ouest
Montreal, QC H3Z 3G4
Canada

Thursday, 16 November 2017 from 11:00 AM to 12:00 PM (EST)
Add to my calendar
Organizer
Eweek @ Dawson College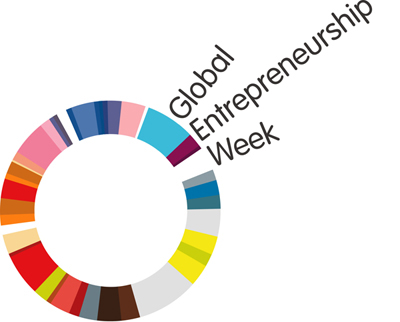 The place to be 
November 12 to 15, 2018!!
Dawson College's Centre for Innovation and Entrepreneurship Education will host Entrepreneurship Week (Eweek) coinciding with Global Entrepreneurship Week, November 12 to 15, 2018. 
Global Entrepreneurship Week (GEW) is an international movement to inspire millions of young people to embrace innovation, imagination and creativity through entrepreneurship. It is estimated over 15 million youngsters participated worldwide in tens of thousands of events and competition for Global Entrepreneurship Week. In Montreal, Dawson College's EWeek will provide a diverse and strong line-up of speakers, networking events, contests and activities for Montrealers and Dawson College students alike.
Many young students will have their first glimpse of a possible alternative career path and connect with seasoned entrepreneurs. All Montrealers are invited and all events are free. Hear inspiring stories of successful entertainers, photographers, illustrators, designers, dancers, programmers and farmers who launched their own businesses.
Dawson College is ideally placed to be a gathering place of high-profile community events. Situated in the heart of Montréal's downtown core, at the Atwater metro station, Dawson is Québec's largest CEGEP with roughly 8,250 full-time day students, 2,400 continuing education students, 600 faculty and  a 200+ team of support staff. The college currently offers over 30 programs in 50+ fields of study, including a variety of programs in the creative sector.
We hope to inspire the next generation of entrepreneurs.  Do you have a big idea??? Would you like to sponsor and event?  Do you want to connect with like-minded people or maybe just observe what the buzz is all about?  Join us for Eweek in November!!
Check out the calendar of events on our site and like us on
Thank you to our sponsors for their invaluable support of Dawson College's Eweek.
______________________________

______________________________