Eweek Workshop Series: Crowdfunding Workshop

Tuesday, 19 November 2013 from 4:30 PM to 5:30 PM (EST)
Event Details
Reserve your FREE ticket here...Open to the Public
The Seeding Factory Presents : 4 ways Crowdfunding can make your Creative Project Succeed 
Did you know that the first ever Academy Award-nominated AND crowdfunded movie was by Montreal-based filmmaker Ariel Nasr? Or that indie game studio Sauropod Games raised more than $700,000 on kickstarter for their game Castle Story? Or how Amanda Williams and her sensing lamp Clyde got $70,000 from Kickstarter?
All of those Montreal creatives and entrepreneurs jumped on crowdfunding platforms to raise money for their project. But it's not always about funding. In a quick 20mn keynote, Heri Rakotomalala (behind Notman House's $100,000 crowdfunding campaign and many other campaigns) shows how you can also validate your idea, use crowdfunding to grow an audience and create meaningful connections with your community, or use it as a smart marketing campaign.
Be there if you are an entrepreneur, a musician, a budding author, or just want to get inspired on what crowdfunding can do for you.
____________________________________________________________________________
Heri Rakotomalala
Partner, SeedingFactory 
Heri Rakotomalala is co-founder and partner at SeedingFactory, a company specialized in crowdfunding for tech entrepreneurs, creatives and artists from Montreal. He helped Notman House raised more than $120,000 in November 2012, and has worked on dozens of other campaigns in video game, mobile startup, cinema and design projects. He is also co-organizer of the Montreal NewTech events, a monthly meetup that presents 5 new Montreal startups to a 100+ audience. Heri is the editor of MontrealTechWatch, which covers innovation and new technologies in Montreal. He is also on the board of VentureCapTV. Heri Rakotomala has a MSc degree from the Engineering School Telecom SudParis and a DESS in management from HEC.
Bruno Rakotozafy
Partner, SeedingFactory 
With a double education in Sciences and Business Strategy Bruno is a cross pollinator.
Besides experiences in consulting firms (public funds) and multinational companies (strategic marketing) he's been involved in the crowdfunding movement since 2010. So far he's helped to rise more than 100,000$. During his spare time Bruno wrote about emerging markets and practice graphic design. His motto: "Memento Audere Semper (Remember to Always Dare)".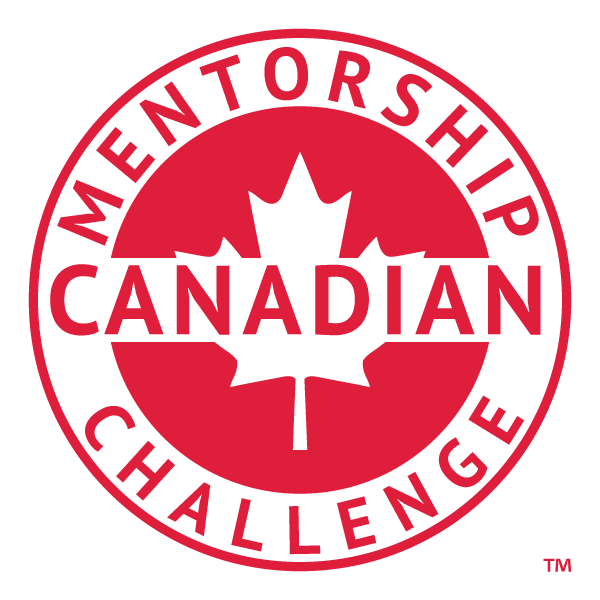 When & Where

Dawson College, Conrod's Lounge
4001 Boulevard de Maisonneuve Ouest
Montreal, QC H3Z 1Y4
Canada

Tuesday, 19 November 2013 from 4:30 PM to 5:30 PM (EST)
Add to my calendar
Organizer
Eweek @ Dawson College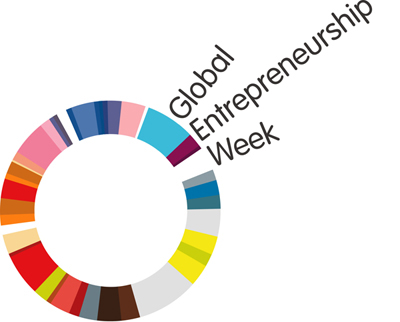 The place to be 
November 12 to 15, 2018!!
Dawson College's Centre for Innovation and Entrepreneurship Education will host Entrepreneurship Week (Eweek) coinciding with Global Entrepreneurship Week, November 12 to 15, 2018. 
Global Entrepreneurship Week (GEW) is an international movement to inspire millions of young people to embrace innovation, imagination and creativity through entrepreneurship. It is estimated over 15 million youngsters participated worldwide in tens of thousands of events and competition for Global Entrepreneurship Week. In Montreal, Dawson College's EWeek will provide a diverse and strong line-up of speakers, networking events, contests and activities for Montrealers and Dawson College students alike.
Many young students will have their first glimpse of a possible alternative career path and connect with seasoned entrepreneurs. All Montrealers are invited and all events are free. Hear inspiring stories of successful entertainers, photographers, illustrators, designers, dancers, programmers and farmers who launched their own businesses.
Dawson College is ideally placed to be a gathering place of high-profile community events. Situated in the heart of Montréal's downtown core, at the Atwater metro station, Dawson is Québec's largest CEGEP with roughly 8,250 full-time day students, 2,400 continuing education students, 600 faculty and  a 200+ team of support staff. The college currently offers over 30 programs in 50+ fields of study, including a variety of programs in the creative sector.
We hope to inspire the next generation of entrepreneurs.  Do you have a big idea??? Would you like to sponsor and event?  Do you want to connect with like-minded people or maybe just observe what the buzz is all about?  Join us for Eweek in November!!
Check out the calendar of events on our site and like us on
Thank you to our sponsors for their invaluable support of Dawson College's Eweek.
______________________________

______________________________