Looks like this event has already ended.
Check out upcoming events by this organizer, or organize your very own event.
Eweek Workshop Series: Modern Marketing for Entrepreneurs: Natalie Rivière

Wednesday, 20 November 2013 from 4:30 PM to 5:30 PM (EST)
Event Details
Reserve your tickets for free here...
Open to the Public
Modern Marketing for Entrepreneurs 101 
When you are at the beginning stages of a project, marketing is one of the first things you need but can be last when it comes down to budget priorities. In this workshop we will touch on the web based marketing techniques that can help you DIY your way to great exposure including websites, Search Engine Optimization, Social Media, web Analytics, PR and press releases, Networking events, Affiliate Marketing and Google Ads. 
__________________________________________________________________________________
ABOUT NATALIE RIVIERE
Since 2005 Natalie has helped entrepreneurs and small business structure and spread their positive messages with a wide range of online marketing services and Google Apps for Business. Natalie's background is deeply rooted in social business. Her life-long participation in a green family company and extensive studies in commerce, including a BCOMM with the John Molson School of Business, nourished her entrepreneurial tendencies. A DEP in Artistic Make Up, Yoga teaching Accreditation, and Certificate in Plant Based Nutrition, transformed her hobbies into jobs and gave her experience working independently. 
Natalie realized that her background in business gave her a strong advantage amongst her peers, as there is often little to no entrepreneurship training in most professional educational programs. She then began a mission to empower her community with the tools, education, and support required for them to be their ultimate selves as a career and help create the change they want to see in the world. This led her to establish what is now called Virtual Resources where she helps conscious businesses and entrepreneurs make waves.
____________________________________________
Natalie Riviere promouvoit et supporte les messages positifs. Elle est une femme d'affaires avec une passion pour les arts et la santé, spécialisée en e-marketing, en organisation, développement de contenu et relations de presse. Natalie croit qu'en donnant les outils nécessaires, standards et mentalités à la communauté créative, les personnes et organisations pourront ainsi améliorer notre qualité de vie dans la durabilité et la profitabilité. 
L'expérience de Natalie est profondément enracinée en business. La participation dans l'entreprise familiale et ses études en commerce, incluant un BCOMM à la John Molson School of Business, ont nourri ses tendances entrepreneuriales. Son DEP en maquillage artistique, son accréditation comme professeure de yoga et son certificat (CME) sur la nutrition par les plantes ont transformé ses passe-temps en travail et lui ont fourni l'expérience nécessaire pour travailler indépendamment dans les industries des arts et de la culture. Natalie réalisa que son bagage en business lui donnait un avantage marqué parmi ses pairs, puisqu'il y a très peu de formation en business dans les programmes d'arts et culture. Son désir de mettre à la disposition des membres de la communauté créative des outils en business, éducation, et support l'a poussé à créer sa propre entreprise en 2005. Maintenant via Ressources Virtuelles Natalie aide les entrepreneurs et petites entreprises à structurer et promouvoir leurs messages positifs avec des services et outils marketing web et Google Apps.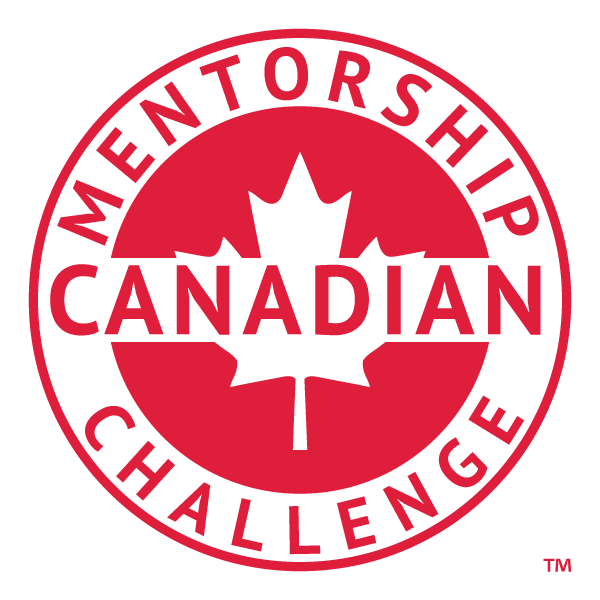 When & Where

Dawson College, Conrod's Lounge
4001 Boulevard de Maisonneuve Ouest
Montreal, QC H3Z 1Y4
Canada

Wednesday, 20 November 2013 from 4:30 PM to 5:30 PM (EST)
Add to my calendar
Organizer
Eweek @ Dawson College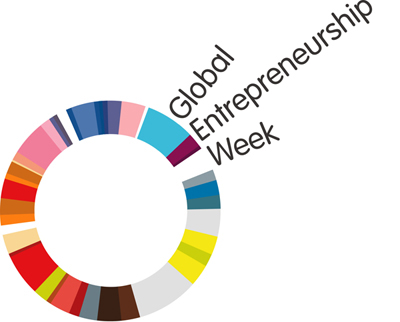 The place to be 
November 12 to 15, 2018!!
Dawson College's Centre for Innovation and Entrepreneurship Education will host Entrepreneurship Week (Eweek) coinciding with Global Entrepreneurship Week, November 12 to 15, 2018. 
Global Entrepreneurship Week (GEW) is an international movement to inspire millions of young people to embrace innovation, imagination and creativity through entrepreneurship. It is estimated over 15 million youngsters participated worldwide in tens of thousands of events and competition for Global Entrepreneurship Week. In Montreal, Dawson College's EWeek will provide a diverse and strong line-up of speakers, networking events, contests and activities for Montrealers and Dawson College students alike.
Many young students will have their first glimpse of a possible alternative career path and connect with seasoned entrepreneurs. All Montrealers are invited and all events are free. Hear inspiring stories of successful entertainers, photographers, illustrators, designers, dancers, programmers and farmers who launched their own businesses.
Dawson College is ideally placed to be a gathering place of high-profile community events. Situated in the heart of Montréal's downtown core, at the Atwater metro station, Dawson is Québec's largest CEGEP with roughly 8,250 full-time day students, 2,400 continuing education students, 600 faculty and  a 200+ team of support staff. The college currently offers over 30 programs in 50+ fields of study, including a variety of programs in the creative sector.
We hope to inspire the next generation of entrepreneurs.  Do you have a big idea??? Would you like to sponsor and event?  Do you want to connect with like-minded people or maybe just observe what the buzz is all about?  Join us for Eweek in November!!
Check out the calendar of events on our site and like us on
Thank you to our sponsors for their invaluable support of Dawson College's Eweek.
______________________________

______________________________