Eweek Workshop Series: Movers and Shakers Netwerk it!

Thursday, 21 November 2013 from 4:30 PM to 5:30 PM (EST)
Event Details
WE ARE RAFFLING OFF AN APPLE PRODUCT DURING THIS PRESENTATION - OPEN TO THE PUBLIC
Movers and Shakers Netwerk it! ....
......and it's not what you think! 
Move through a room and shake as many hands as you can.  Learn the art of Networking not Netwerking!! LOL
Networking will be the most important thing you do when you are looking to validate your idea, find a co-founder and build business relationships. 
Networking is a crucial skill for entrepreneurs, whatever the niche and can be learned. Your network can help put your project on the fast track to success. During this interactive session, we will look at the various forms of networking and its importance when undertaking a new endeavour. 
________________________________________________________________________
ABOUT DESPINA SOURIAS
Carrefour Jeunesse Emploi NDG
Bringing partners together, creating opportunities for individuals to achieve their goals and supporting capacity-building projects are the kind of challenges that drive Despina's work. She has extensive experience in community development projects locally and internationally, and works in the field of entrepreneurship promotion as a Regional Entrepreneurship Awareness and Promotion Officer for the various Carrefour jeunesse-emploi of Montreal. In this capacity, she has developed educational tools to engage youth in becoming entrepreneurial and has also organized a series of projects and activities for budding entrepreneurs, including the creation of a networking group, EDGE Networking. Despina has a Bachelor's in international development from McGill University and an international administration diploma from the École nationale de l'administration publique. 
ABOUT KATHERINE KORAKAKIS
ProMontreal Entrepreneurs
Katherine is a Montreal based Entrepreneurship Coordinator whose passion is youth development through entrepreneurship education. For 10 years she was responsible for the development of entrepreneurial initiatives and projects for the Youth Entrepreneurship Challenge, a provincial Youth Secretariat program. She has authored and co-authored guide books on entrepreneurship education. She worked closely and tirelessly with various government bodies to promote entrepreneurship within their respective dossiers. She was instrumental in the development of the first National Entrepreneurship Day, which this year will celebrate its 7th edition. She was also the first national coordinator for Global Entrepreneurship Week Canada and has been involved every year since.
Katherine graduated in 2000 from Concordia University and has two BA's: one in Political Science, the other in Religion. She also holds a MA Diploma in Community Economic Development. She currently is the Entrepreneurship Coordinator for ProMontreal Entrepreneurs (PME), which is a community initiative created to help young Jewish entrepreneurs build and strengthen their business roots in Montreal.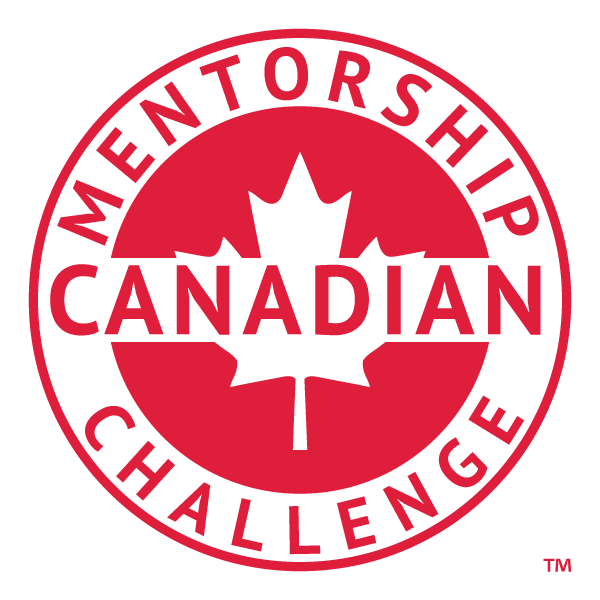 When & Where

Dawson College, Conrod's Lounge
4001 Boulevard de Maisonneuve Ouest
Montreal, QC H3Z 1Y4
Canada

Thursday, 21 November 2013 from 4:30 PM to 5:30 PM (EST)
Add to my calendar
Organizer
Eweek @ Dawson College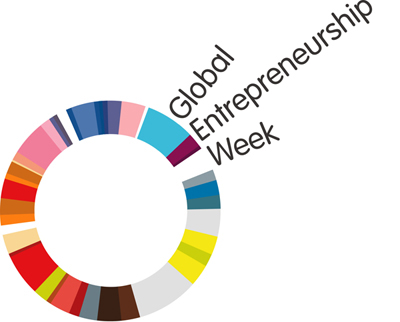 The place to be 
November 12 to 15, 2018!!
Dawson College's Centre for Innovation and Entrepreneurship Education will host Entrepreneurship Week (Eweek) coinciding with Global Entrepreneurship Week, November 12 to 15, 2018. 
Global Entrepreneurship Week (GEW) is an international movement to inspire millions of young people to embrace innovation, imagination and creativity through entrepreneurship. It is estimated over 15 million youngsters participated worldwide in tens of thousands of events and competition for Global Entrepreneurship Week. In Montreal, Dawson College's EWeek will provide a diverse and strong line-up of speakers, networking events, contests and activities for Montrealers and Dawson College students alike.
Many young students will have their first glimpse of a possible alternative career path and connect with seasoned entrepreneurs. All Montrealers are invited and all events are free. Hear inspiring stories of successful entertainers, photographers, illustrators, designers, dancers, programmers and farmers who launched their own businesses.
Dawson College is ideally placed to be a gathering place of high-profile community events. Situated in the heart of Montréal's downtown core, at the Atwater metro station, Dawson is Québec's largest CEGEP with roughly 8,250 full-time day students, 2,400 continuing education students, 600 faculty and  a 200+ team of support staff. The college currently offers over 30 programs in 50+ fields of study, including a variety of programs in the creative sector.
We hope to inspire the next generation of entrepreneurs.  Do you have a big idea??? Would you like to sponsor and event?  Do you want to connect with like-minded people or maybe just observe what the buzz is all about?  Join us for Eweek in November!!
Check out the calendar of events on our site and like us on
Thank you to our sponsors for their invaluable support of Dawson College's Eweek.
______________________________

______________________________