Exceptional Leadership by Design-one Day Symposium with GLI's top experts in leadership development.
About this event
We are excited to offer an exciting leadership symposium based upon five chapters in our globally published book: "Exceptional Leadership by Design." Leadership, exceptional leadership, is a significant synthesis of science and art. We use the same synergy of art and science in our leadership symposium. In this symposium you will:
1. Discuss Design thinking and Design principles and understand how these relate to effective leadership.
2. Understand the role of empathy in the Design thinking process and how empathy reshapes effective leadership.
3. Apply Design thinking principles to your leadership practice and leadership context.
4. Design and develop a stronger, healthier, resilient organization in these turbulent times.
The topics covered in this one-day symposium are based upon the following chapters in our Exceptional Leadership by Design Book (excerpted from the Introduction by Dr. Glick Smith). Each chapter author will host a one-hour session in the symposium in which they unpack the key themes of their chapter in an interactive and discursive process with you, the audience.
Chapter 3, Designing Leadership Like Jazz, by Gloria Burgess, offers the metaphor of jazz to encourage an emergent design process when it comes to leadership.
Chapter 8, Designing a Resilient Organization, by Dr. Jennifer Moss Breen, encourages you to build resilience strategies into your organizational model. The elasticity that resilience provides an organization is what perpetuates it over the long term.
Chapter 10, Designing Leadership for Innovation, by Dr. Bettina von Stamm, focuses on the importance of a wholistic, enabling, and facilitative approach to leadership design. When leading for innovation it is important to consider the entire organization as a system.
Chapter 11, Designing Globally and Culturally Intelligent Leadership, by Dr. Elizabeth Tuleja, explores Cultural Intelligence (CQ) as a critical mindset and skillset for global leadership. Culturally intelligent organizations envision, plan, and create environments for both personal and organizational success.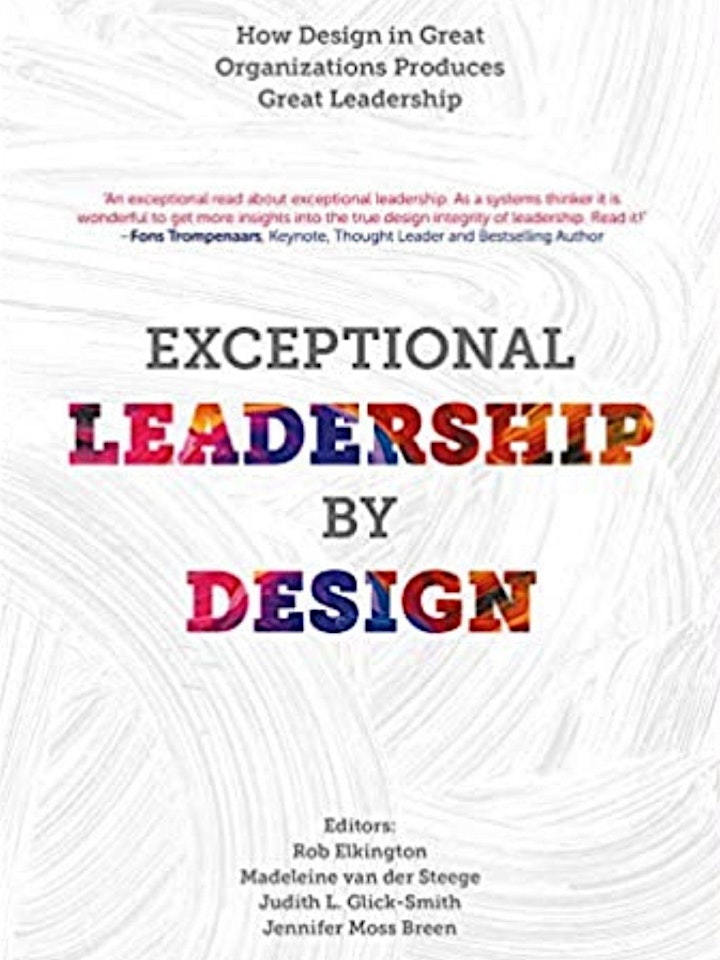 Organizer of Exceptional Leadership by Design Symposium
Global Leadership Initiatives exists to develop excellence in leadership globally. We support this vision through our combined commitment to the "4-I" process of inquiry, intervention, impact, and iteration. This 4I approach to leadership development undergirds the books we write, the online University Certificate courses we develop, and the workshops and seminars we deliver. We bring together a talent pool of highly experienced leadership development experts, researchers, and coaches to develop seminars, mentorship programs, and organizational interventions that will change individuals and positively impact organizational processes throughout the enterprise.