Exclusive Brunch with ET Hunter Jill Tarter

Monday, September 30, 2013 from 10:00 AM to 1:00 PM (EDT)
Event Details
Centre for Inquiry's Equinox Celebration and Year End Fundraising Campaign Public Kick-Off
Join us for a package of special events in celebration of the fall equinox (or make up your own pretext for a freethought extravaganza) and help us raise funds for our programs! CFI apologies for the short notice on these activities, but only recently have we been granted access to some of these incredible guests, and we couldn't pass up the opportunity to make these exciting programs available to you.

Life in the Universe? Brunch, Interview and Q & A with Dr. Jill Tarter, Search for Extraterrestrial Intelligence Icon and the inspiration behind Carl Sagan's protagonist in Contact
MONDAY, SEPTEMBER 30, 10 am
Hart House, 7 Hart House Circle, Debates Room (second floor), University of Toronto
$50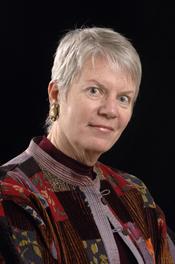 The event will consist of a catered brunch reception, featuring an interview with Dr. Jill Tarter conducted by Justin Trottier, CFI Spokesperson and Host of The Star Spot, an astronomy podcast and radio show. Following the interview Dr. Tarter will be available for Q & A and conversation.
Astronomer Jill Tarter is the holder of the Bernard M. Oliver Chair for SETI. She is one of the few researchers to have devoted her career to hunting for signs of sentient beings, and there are few aspects of this field that have not been affected by her work.
Jill was the lead for Project Phoenix, a decade-long SETI scrutiny of about 750 nearby star systems, using telescopes in Australia, West Virginia and Puerto Rico. While no clearly extraterrestrial signal was found, this was the most comprehensive targeted search for artificially generated cosmic signals ever undertaken. Now Jill heads up the Institute's efforts to build and operate the Allen Telescope Array, a massive new instrument that will eventually comprise 350 antennas, each 6 meters in diameter. This telescope will be able to enormously increase the speed, and the spectral search range, of the Institute's hunt for signals. A subset of the full array will begin operations in the Fall of 2007.
Indeed, being as much of an icon of SETI as Jill is, perhaps it is not surprising that the Jodie Foster character in the movie "Contact" is largely based on this real-life researcher.
When & Where

Hart House, University of Toronto




Monday, September 30, 2013 from 10:00 AM to 1:00 PM (EDT)
Add to my calendar
Organizer
A registered educational charity providing a community for science and secularism. Join today as a Friend of the Centre or make a donation at http://www.cficanada.ca/support/