Location
Downtown
Gastown
Vancouver, BC V6B 1G4
Canada
Description

UPDATE: MORE TICKETS AVAILABLE + EXTENDED DATES - SCROLL TO BOTOM TO SELECT DATE AND VIEW AVAILABILITY

Learn how to make delicious sushi and sashimi dishes with recipes and techniques taught by distinguished sushi chefs with recipes that hail from the world's finest Japanese restaurants.
"Sushi and the City" invites you to attend an exclusive two and a half hour sushi and sashimi making class with renowned instructor Charlie Lee, a master in Japanese cuisine and trained at Sushi Matsumoto in Seoul, the famous sushi bar by Michelin star winning chef, Matsumoto Mizuho. ★★
In this unique class, you will learn the how to make restaurant quality sushi and sashimi using the latest techniques in Japanese gastronomy. To create your dishes, you will be using high quality ingredients and premium sushi grade sashimi to make visually stunning dishes that taste as good as they look. All of our guests will have access to a wide selection of stylish plating supplies and fresh garnishes to design the perfect sushi dish.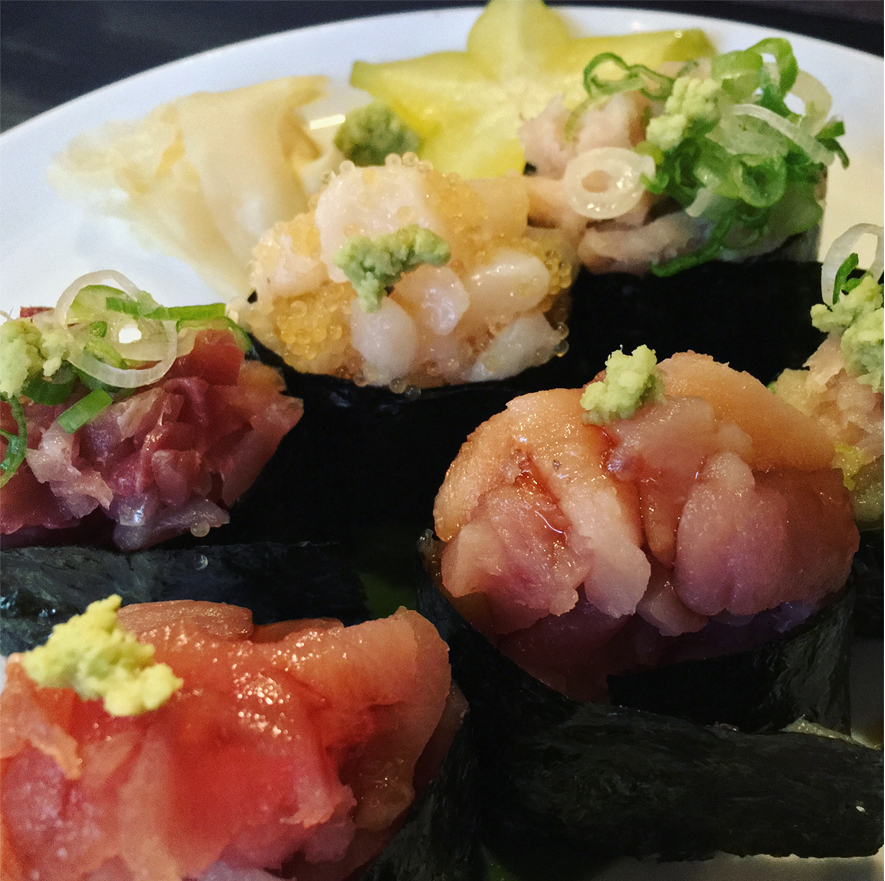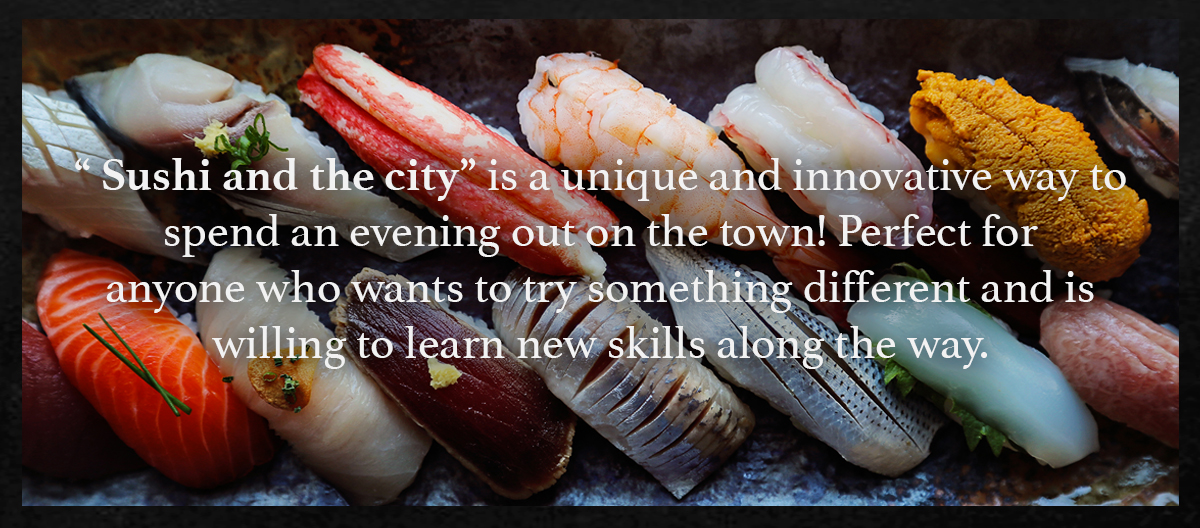 Class Level: All levels | For guests with limited knife skills, all of our garnishes are pre-cut and ready to be added to any dish.

Techniques: Your instructor will demonstrate techniques from world's top sushi restaurants, including Zuma, Nobu, Jiro and Sushi Matsumoto.

Venue: We host our classes in some of the city's most exclusive and unique spaces that are sure to impress even the most discerning guest.

Age Requirements: Although we don't have an age restriction, we recommend not bringing children.

Average class size: Classes are kept small, with a maximum of 8 guests per class to ensure that you receive a personalized experience and ample instruction time from our chefs.



"Sushi and the City" accepts all skill levels and is suited for beginners and experts alike. After our class, you will have the skills and knowledge needed to make the following:
Restaurant-quality sushi rice

Maki Sushi: circular hand-rolled sushi

Temaki Sushi Cones: hand-rolled sushi cones

Pressed sushi: featuring blow-torching technique

Multiple sashimi dishes
To make these dishes, our chefs will teach you:
How to properly roll sushi + advanced rolling techniques

The art of making maki

How to cut sashimi and knife skills

Sushi plating and presentation tips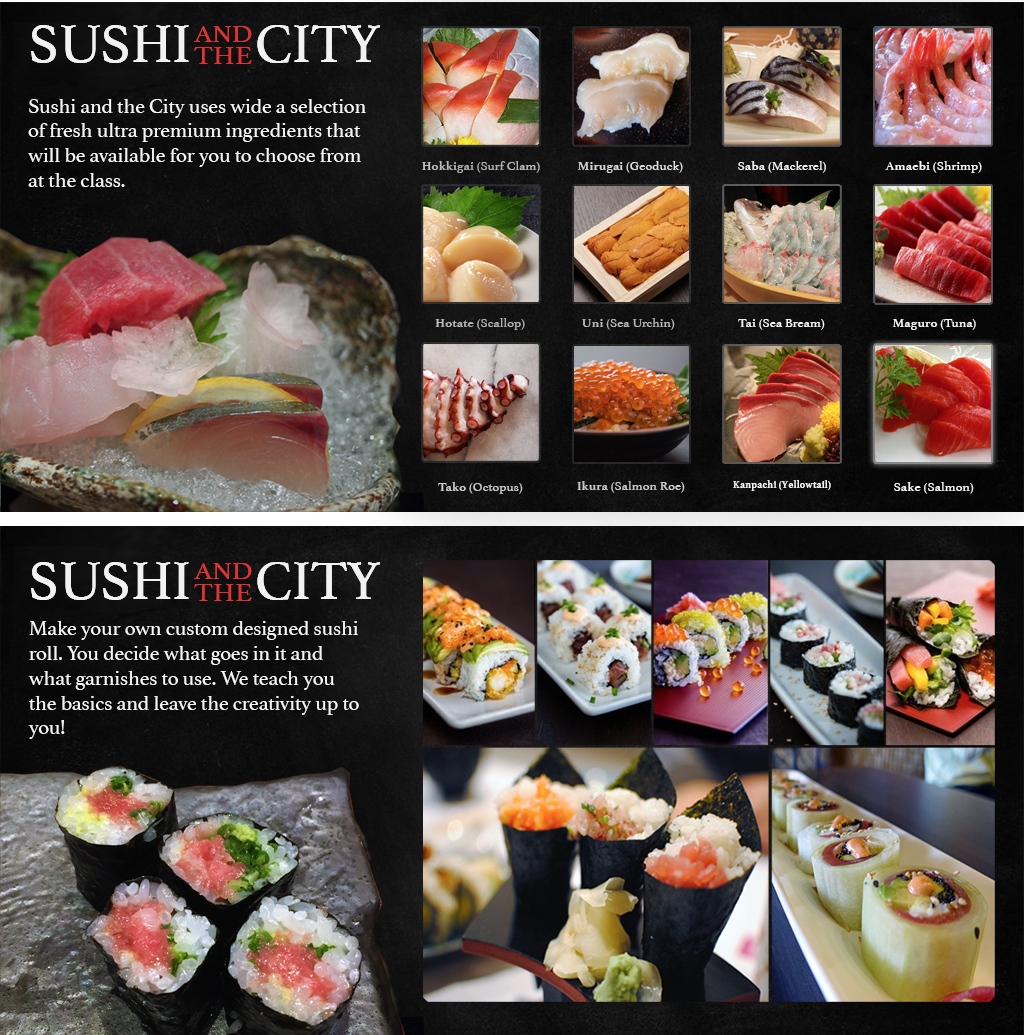 You'll also learn:
Criteria for selecting the right ingredients for sushi rolls.

How to make the best dishes from store-bought sushi grade fish.

Techniques to roll and cut sushi roll with minimal mess.

How to make the complementary marinades for fish and sashimi.

Proper sushi etiquette: the right way to enjoy your dishes.

Many more professional tips and culinary secrets from our chefs!
---
Making stunning, sensationally delicious sushi is easier than you think!
Though we often think of sushi as an art form that is practiced by top-tier chefs, homemade sushi has no rules and is much simpler than you would think. Anyone can incorporate Japanese cuisine into their meals by learning basic preparation skills, and then tweaking recipes to include their favorite ingredients. We are happy to share the art of sushi making with our guests so that you can start creating exquisite dishes within your own home. Let sushi become your go-to healthy dish - it's ideal for those who have only a limited amount of time in the kitchen!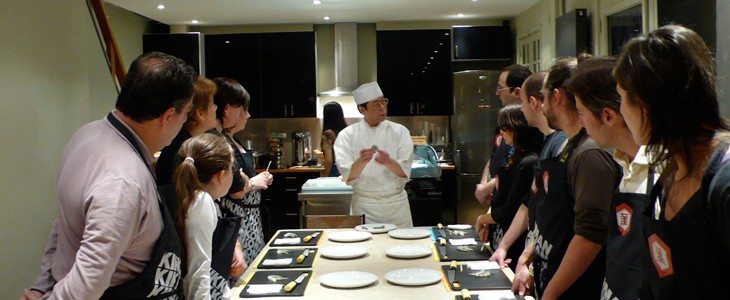 ---
See a few examples of the dishes that you will be making below. All of our creations can be tailored to suit your personal taste, preferences, and seafood choices.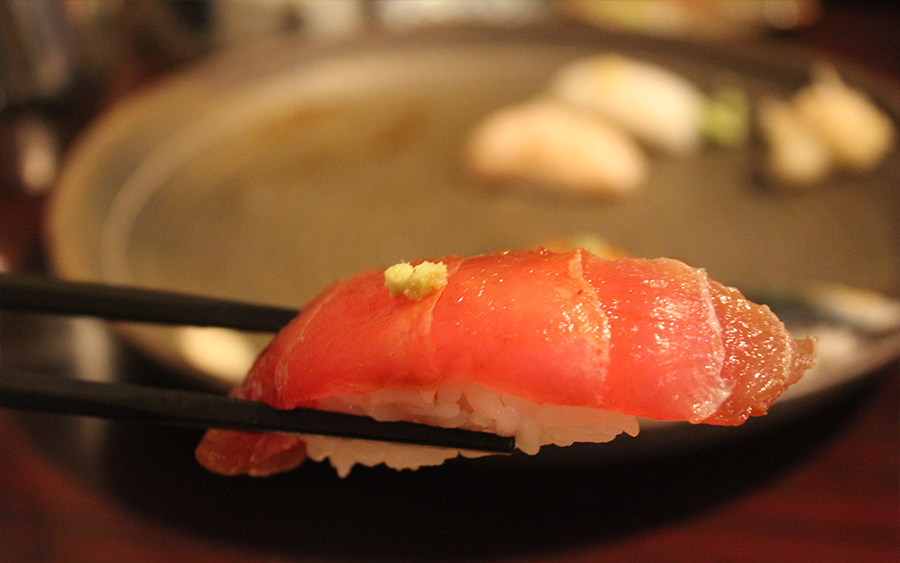 Above: A beautiful piece of Maguro Tuna nigiri with fresh ginger garnish.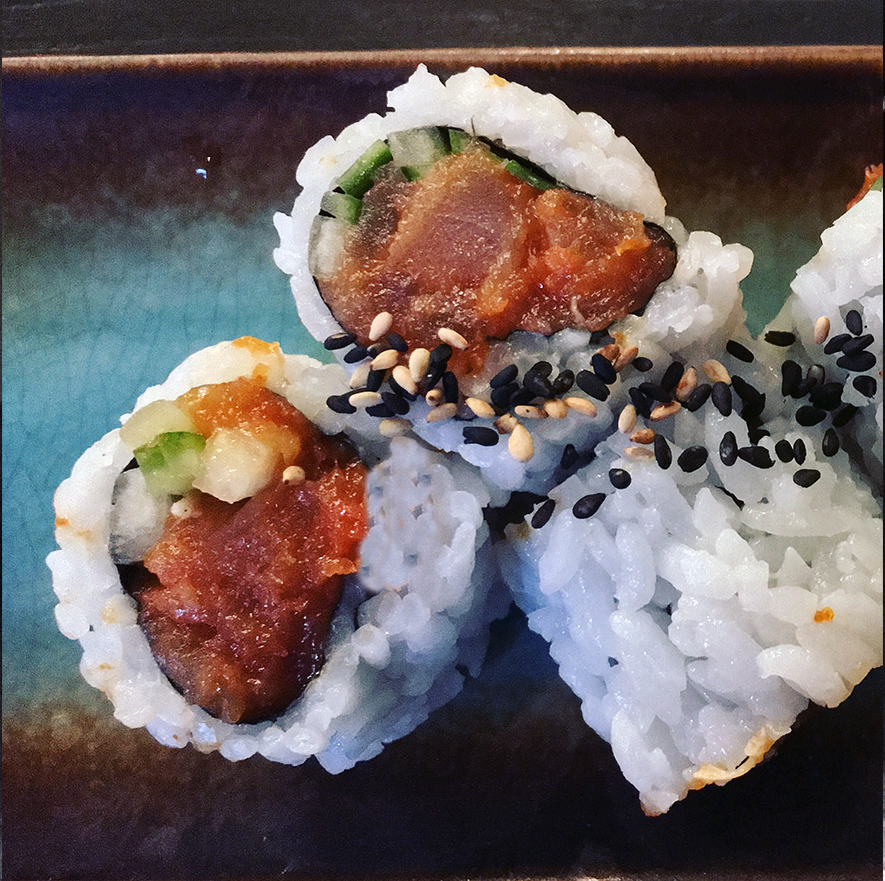 Above: Spicy tuna roll with roasted birdseye chili marinade.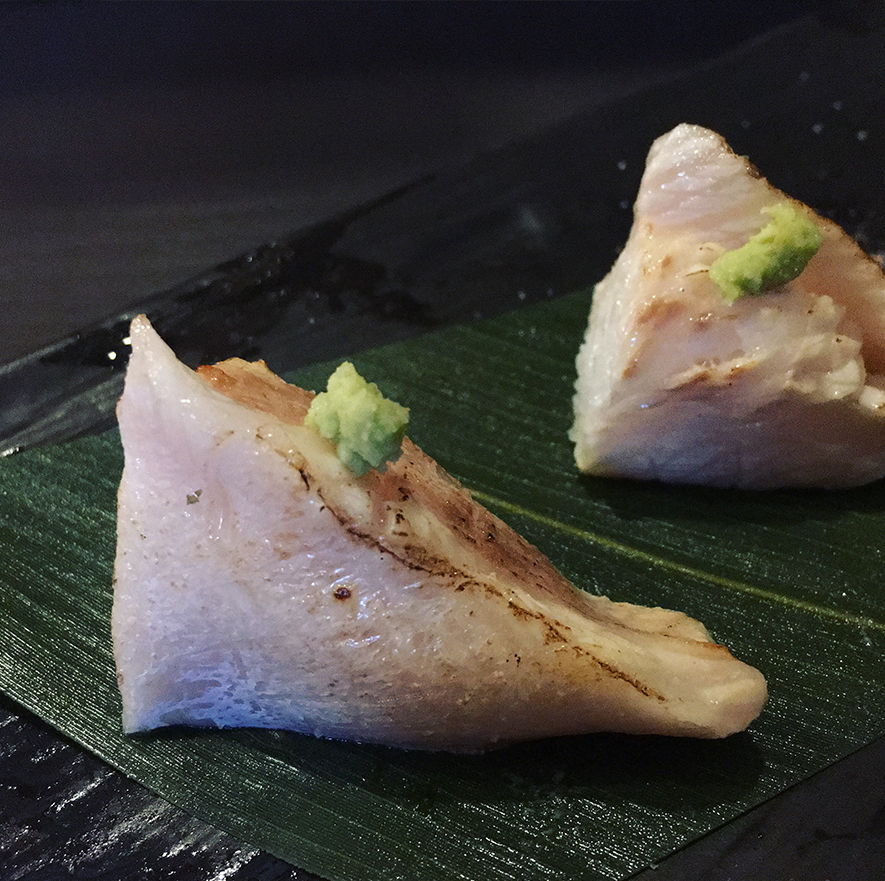 Above: Flame seared seared Hamachi Toro finished with real Wasabi and tasting salt by Chef Charlie Lee.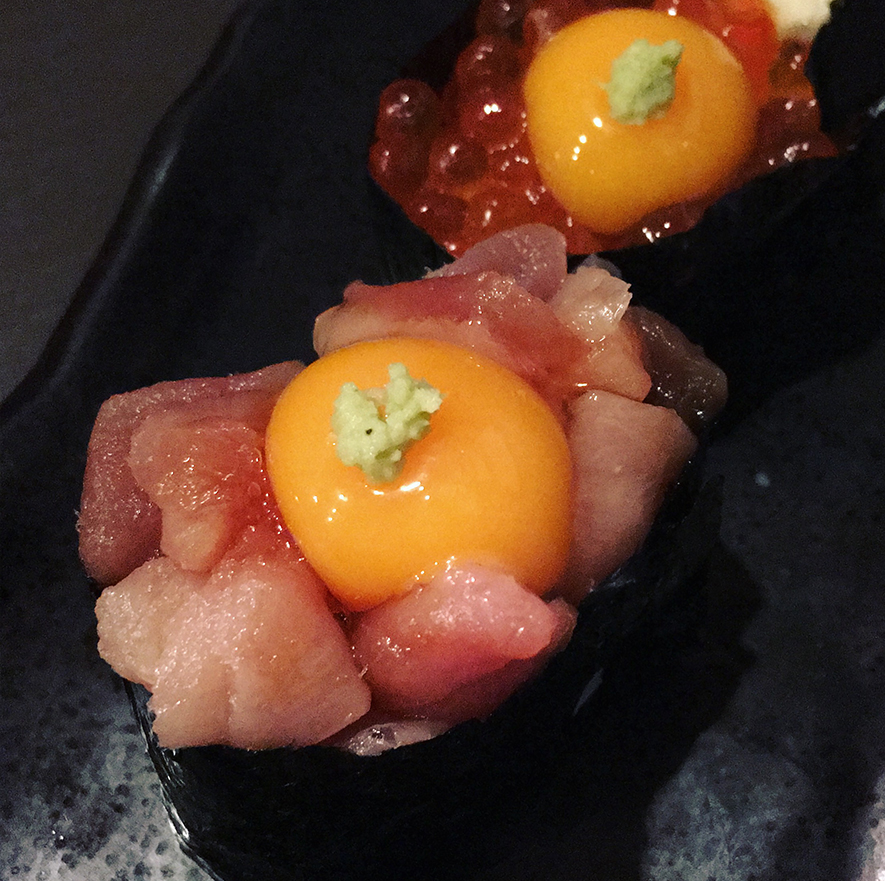 Above: Marinated tuna (Zuke) and Ikura with quail egg Gunkan.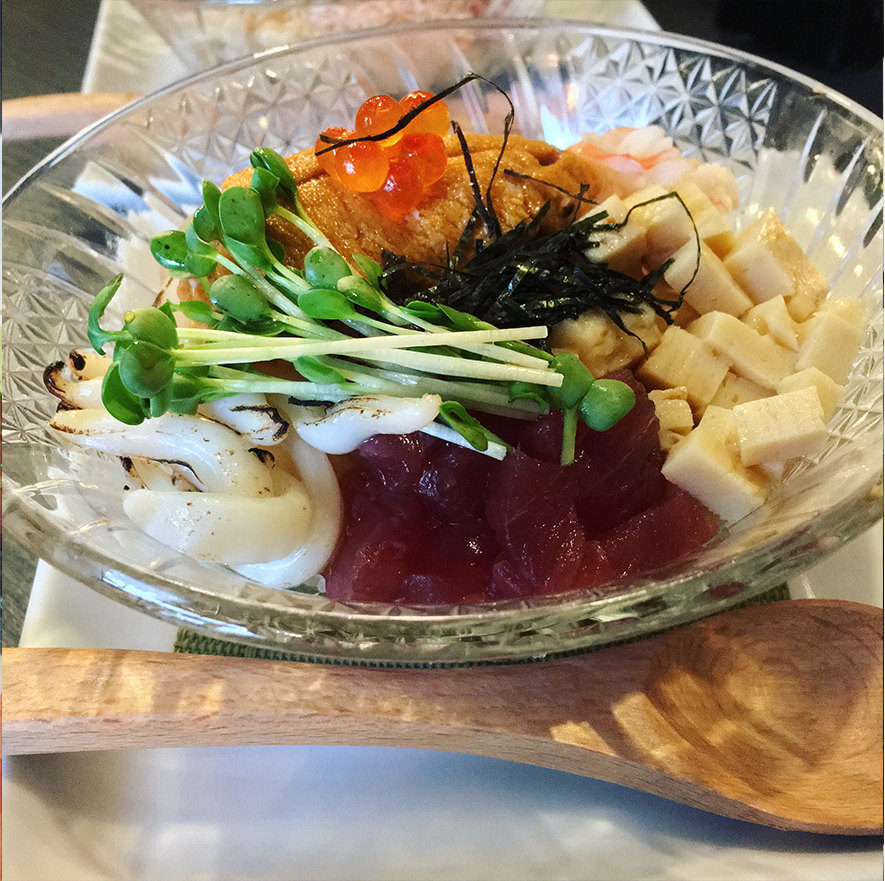 Above: Special sashimi Donburi by Chef Charlie Lee, featuring Red Tuna, Uni, Ikura, seared Ika and Tomago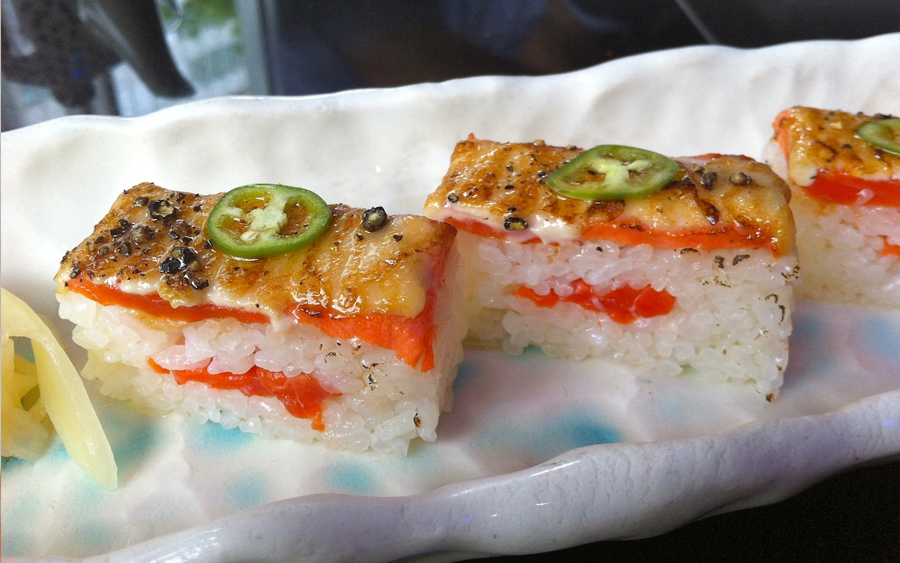 Above: Oshizushihako (pressed sushi) with salmon, Jalapenos then flamed seared.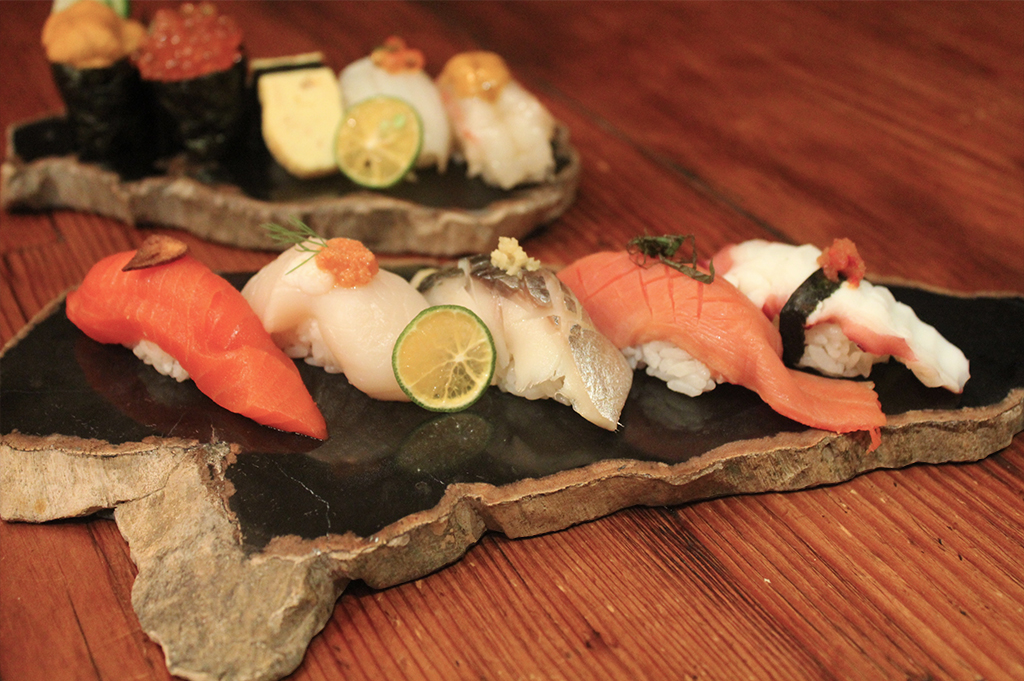 Above: A selection of nigiri featuring Salmon, Scallop, Mackerel, Octopus and fresh water clam.
" Charlie Lee is the only sushi chef in Vancouver that has been formally trained at Sushi Matsumoto in Seoul and is the only sushi restaurant in Tokyo that has received two Michelin stars ★★ "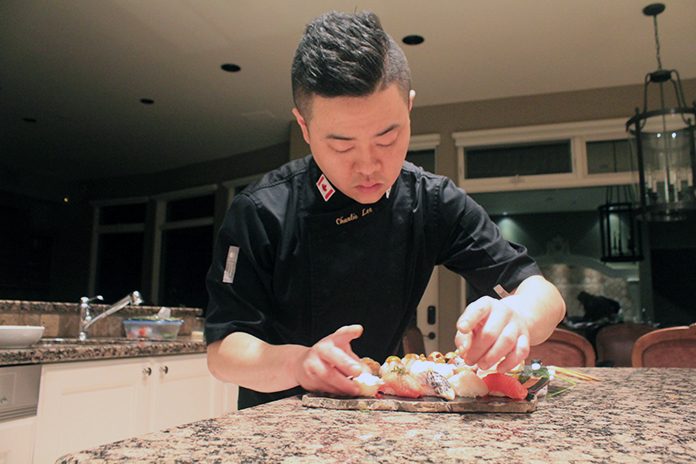 Charlie Lee is a chef living in Vancouver and is the head chef at Tsuki Sushi Bar, a highly rated Japanese restaurant in trendy Gastown and the co-creator of Sushi in the City, an premium events company specializing in unique sushi lessons. Charlie uses the latest techniques that are used by the worlds top sushi chefs and is passionate about using the highest quality ingredients. Charlie is a master in Japanese cuisine and trained at Sushi Matsumoto (Seoul), the only sushi restaurant in Tokyo Japan that has received 2 Michelin stars ★★
For more info visit our website at: www.sushiandthecity.com