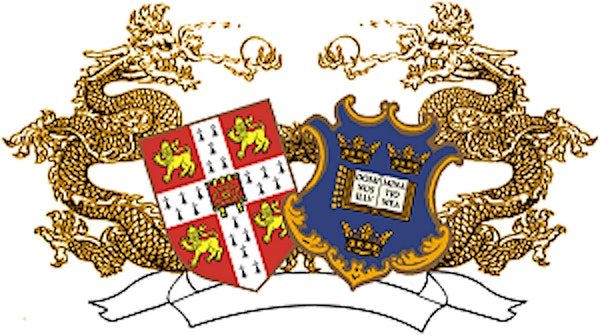 Executive Fire Side Chat on Sustainable Energy with Robert Hardt, CEO of Siemens in Canada, Thursday, February 12th, 6pm
By Oxford and Cambridge Society of Toronto
Date and time
Thursday, February 12, 2015 · 6 - 10pm EST
Location
The University Club of Toronto 380 University Avenue Toronto Toronto, Ontario Canada
Refund Policy
Contact the organizer to request a refund.
Description
Please join the Oxford and Cambridge Society of Toronto and their Friends in our "Executive Fire Side Chat" series to hear Robert Hardt, CEO of Siemens Canada, talk about Sustainable Energy and their importance for fighting Global Warming.
Siemens is one of the global players in sustainable energy, and Robert will be talking about global warming, and how sustainable energy can help in the fight against it. He will be talking about options like wind, solar, nuclear, hydro, and put them into the greater context of global energy policy.
Robert Hardt
As the President and CEO of Siemens Canada, Mr. Hardt is responsible for the overall strategic management, direction and leadership for all Siemens' activities in Canada.
Prior to being appointed President and CEO in January 2012, he held several senior management positions within Siemens Canada since 2007. Mr. Hardt is an electrical engineer and began his career with Siemens AG in 1988. He has extensive senior management experience, has held several management positions in industrial engineering and, globally, was responsible for the sub-division Mining Technologies and Cargo Logistics at Siemens headquarters in Germany. Early in his career with Siemens, Mr. Hardt also acquired broad and in-depth experience as a project engineer and project manager by leading several engineering and project management teams for large industrial projects.
For more than 100 years the innovative ideas from Siemens have helped make Canada a better place. From the Atlantic to Pacific oceans, more than 4,500 employees in Canada work together to provide answers that last in the fields of electrification, automation and digitalization. Since it was federally chartered in 1912, Siemens has stood for innovation, quality, reliability and internationality. Sales for Siemens Canada in fiscal 2013 (ended September 30) were $2.0 billion CAD. The company has 46 offices and 18 manufacturing/assembly facilities across Canada.
This will take place in our new partner club - the University Club of Toronto
http://www.universitycluboftoronto.com/
380 University Ave, Toronto
Drinks and Hors D'Oeuvres Reception at 6pm, Fire Side Chat to start at 6:45pm with questions to follow.
Those who like can stay on for a dinner at 8.00 pm in the Library - a real treat - please indicate your attendance by signing up for the free dinner ticket (the dinner is not included in pricing and everyone to pay individually).
The Library is a gorgeous and grand room of the Georgian manor house which is home to The University Club, food is top notch, and the wine selection first rate. Simply provide Visa or MC for what you order and enjoy.
Organized by Daniel Kaute for the Oxford and Cambridge Society of Toronto