Executive MBA in Indigenous Business and Leadership Webinar
Description

Gain a 360-degree view of a business.
SFU Beedie's Executive MBA in Indigenous Business and Leadership (EMBA-IBL) gives you a 360-degree view of organizations, a strategic mindset and a conceptual framework for new levels of responsibility. You will learn to apply a strategic perspective to changing environments and diverse challenges.
The Program:
The EMBA-IBL is a dynamic program. It integrates content to meet the needs, values, understandings, protocols, and interests of Canada's Indigenous people while providing you with the strategic management skills to take on new responsibilities at work. You can continue to contribute to your workplace and community throughout your studies, apply new theories and approaches, and develop projects around your organization.
The Webinar:
Join us on Thursday, May 10th at 5 PM PST for a webinar to learn first-hand about how both you and your organization can benefit from this program. Admission requirements and application processes will also be discussed, followed by a Q&A period.
The link to access the webinar will be emailed to all registrants on or before the day of the event. Please ensure you are able to receive emails from dhoggan@sfu.ca.
More Information:
To learn more about how the EMBA-IBL program can help advance your career, please visit our EMBA IBL website.
There is limited space available for this webinar so register today to secure your spot.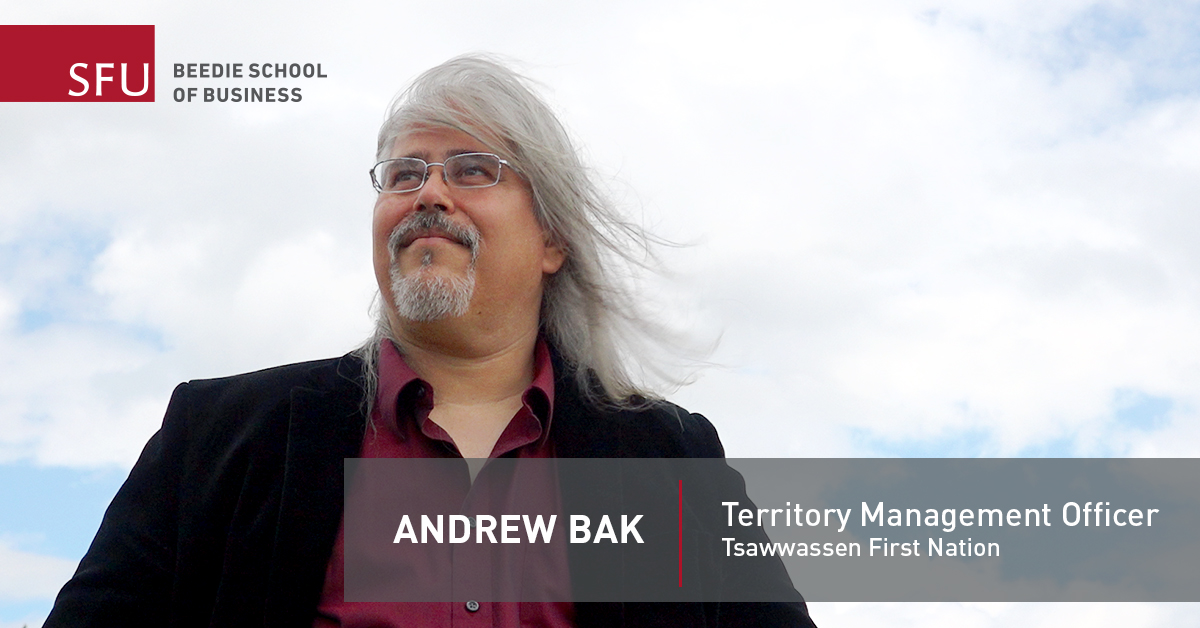 "Most of my cohort was aboriginal people and that was very encouraging. You were able to be frank and open and know you were studying with people who were cut from the same cloth and who were sensitive to the same issues."