Description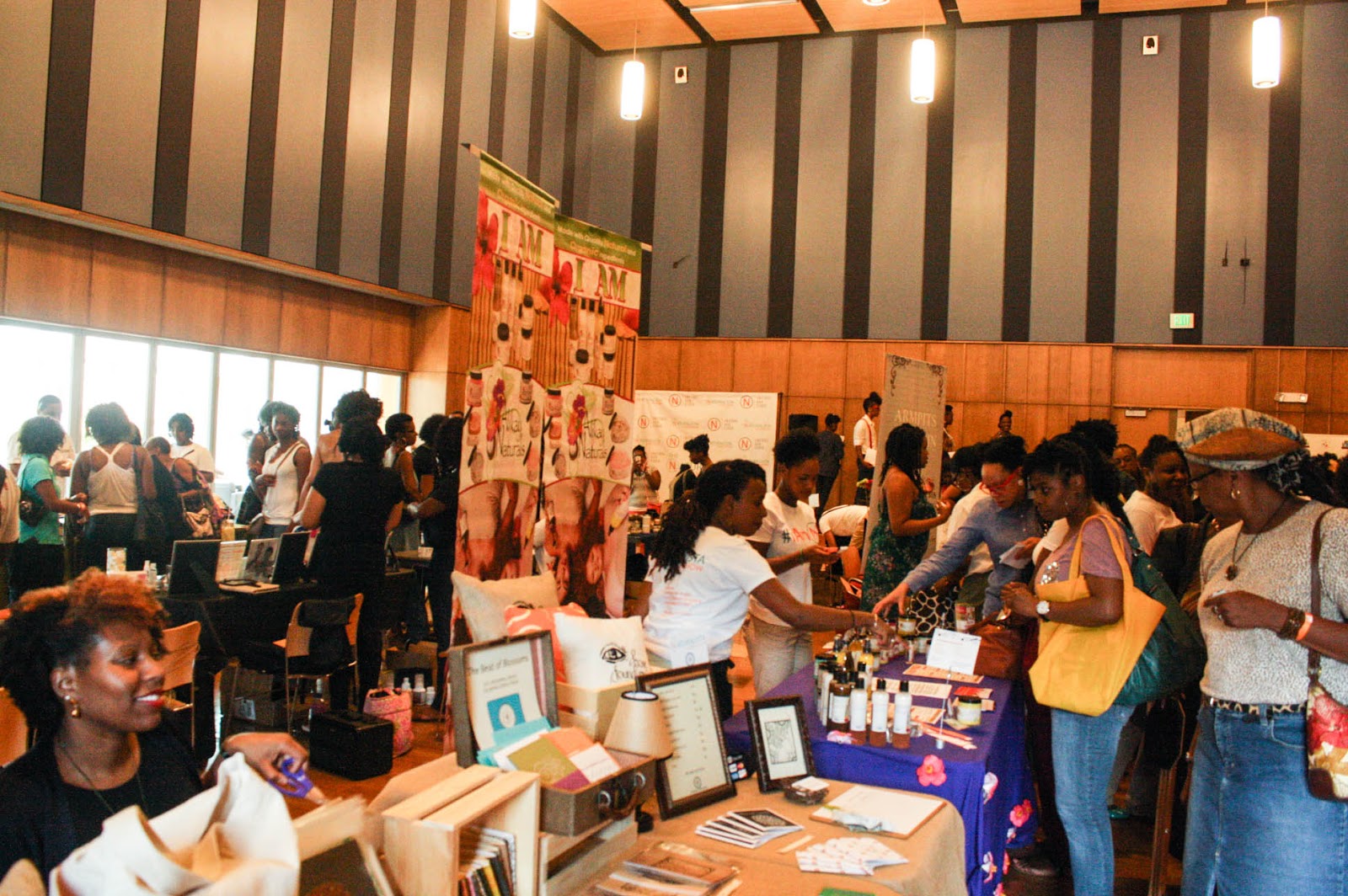 Give your business the spotlight to shine!
Calling all folks in the hair, cosmetics, jewelry, fashion, aesthetics, body care, home decor, health, and fitness industry. Show off your products or services at the Edmonton Natural Hair Show and get a chance to interact with potential clients who could become loyal customers! Best of all, give potential loyal customers the chance to buy directly from you on the spot.
The Edmonton Natural Hair Show is the place to expose your brand to a new audience and get the word out about your business. If you make your own products and are looking for a venue to help your business grow, this event is for you. We welcome personally crafted accessories, arts…and the list goes on.
All businesses welcome: big, small, start-ups, and home-based businesses. Please see our Vendor Q&A's BELOW to ensure you have all the information you need.
** Please Note: Space is limited. Your application with payment guarantees your participation. Applications are reviewed and payments are accepted on a first come first serve basis.
To be considered Registered and to secure your spot, all vendors must choose a SET-UP DEPOSIT option that matches the number of days you will be exhibiting. You receive your deposit money back when you set up on time ($100/1 day or $200/2 days).
**APPLICATION DEADLINE: April 26, 2019 at noon MDT.
**OTHER PAYMENT METHODS: Send an Email Money Transfer of exact booth amount + set-up deposit to hello@EdmontonNaturalHairShow.com.
YOUR VENDOR PACKAGE INCLUDES:
One (1) 6-foot standard-size rectangular table (8-foot rectangular tables are available at $13/each)

Two (2) chairs for two (2) vendor personnel

Two (2) FREE passes for vendor personnel (business owner plus another personnel). Passes for additional personnel are $10 each.

WIFI Username and Password will be provided closer to the event day.

Access to an electrical outlet (ONLY if needed). Please notify the organizer.

Promotion of your businesses on Facebook, Twitter, and Instagram.

Profile of your business on ENHS website 2019 Vendors Directory with a link from our website to your e-store, website, or social media page.

Sale transactions on event day and sell directly to customers on the spot.

Access to a new audience who will become familiar with your brand and could become long-term loyal customers.
For questions or inquiries, call 780.292.3293 or email hello@EdmontonNaturalHairShow.com.
QUESTIONS & ANSWERS
1) What happens on each day of the two-day event?
The Edmonton Natural Hair Show invites vendors to exhibit on both Day 1 and Day 2 of the event. Activities on each day could include: natural hair DIY workshops, natural hair information sessions, a kids' corner, spoken word, natural hair panel discussions, fashion show, natural hair LIVE demonstrations, and singing/other live entertainment.
2) What sizes are the booths?
Vendors are allotted an 8-foot by 8-foot booth space. Contact us in advance to make a special arrangement if you require a larger booth space and we'd be happy to assist you. Fees apply.
3) What sizes are the tables?
Vendors can choose either a 6-foot rectangular table (FREE) or an 8-foot rectangular table (at $13/each). Contact us in advance to make a special arrangement if you require a larger table ($13/each for 8x8 and more for larger tables).
4) Do you provide tablecloth and linen?
The Edmonton Natural Hair Show does not provide tablecloth or linen as most businesses have their own tablecloth and linen with their branding/logo.
5) Can I bring my own table?
Yes, you may bring your own table or display racks that fit within an 8ft by 8ft space.
6) What hotels would you recommend near the event venue for out-of-town guests and vendors?
ENHS 2019 will happen in downtown Edmonton, with access to over 20 nearby hotels and other accommodations. We are working with an "ENHS Hotel Of Choice" to secure a discount rate for our out-of-town attendees and vendors. Alternatively, you can book accommodation near the event venue, the address is: Boyle Street Plaza, 9538 103A Ave., Edmonton, AB T5H 0J3.
7) Is there an electrical outlet?
Yes, there is a limited number of electrical outlets. Please contact us in advance if you require access.
8) Is there WIFI?
Yes, the venue has free WIFI.
9) Is there a place I can ship my inventory if I'm coming from out of town?
At the moment, ENHS does not accept inventory shipment on behalf of vendors for liability purposes. We suggest that you ship your inventory to the address where you will be staying at and schedule the shipment to arrive at the same time that you plan to arrive in the city or a day or so after you get here.
10) Can I leave my stuff at the venue if I'm attending the event on both days?
Yes, you may leave your items at the venue overnight at your own discretion. We advise that you pack up and take with you items that are important and valuable. The venue and ENHS are NOT responsible for your lost, damaged, or stolen items left overnight.
11) How many people can I allow at my business booth?
There is no limit to the number of personnel you can have at your business booth. However, we give your business TWO (2) FREE complimentary tickets for you and a personnel. You can purchase passes for additional personnel.
12) Can I share a booth with another business that is the same or different from mine or a friend/family member?
No. Any type of booth sharing is not permissible.
13) Do I have to set up for the whole duration of the event and have a business representative at my booth?
Yes. We hope that you would want to capitalize on every bit of this unique opportunity to grow your business. Vendors must leave their booths set up and man their booth for the whole duration of the show each day (1-6 p.m.). Vendors who pack up early or leave their booth unattended for more than 20 minutes will be added to our Naughty List and risk losing their invitation to future ENHS shows and other opportunities.
14) What are the rules about setup and teardown?
To be considered Registered and to secure your spot, all vendors must choose a SET-UP DEPOSIT option that matches the number of days you will be exhibiting when purchasing their vendor pass. We give you back your deposit money ($100/1 day or $200/2 days) when you set up on time.
ALL vendors must set up by 12:45 p.m. before the show starts at 1 p.m, and tear down by 7 p.m. Vendors who fail to set up on time lose their set-up deposit.