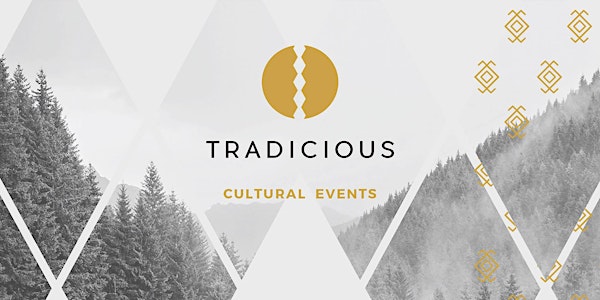 Exhibitors Registration: ToRo Fest - International Salon Of Literature, Visual Arts & Music
When and where
Location
918 Bathurst Centre for Culture, Arts, Media and Education 918 Bathurst Street Toronto, ON M5R 3G5 Canada
Description
Romanian version will follow.
ToRoFest - the second edition of the Romanian Book and Arts Festival is the perfect place to meet writers, editors, translators, journalists, book illustrators, artists, researchers, and students who are interested in the richness of Romanian culture as well as in the exchanges with other diverse cultures in Toronto or in North America.
ToRoFest offers a welcoming exhibition space, where intercultural dialogue is encouraged and everyone can explore, delight, and participate in book launches, panels, workshops, round tables, creative writing, public reading, and games, alongside guests from Romania, Canada, and the United States.
Come join us for some great presentations on fiction, poetry, theatre, world literature, Romanian studies, linguistics, copyright, ethnography, the environment, politics, society, and so much more!
More information about participants: https://torofest.ca/
Please Join, Share and Invite your Friends!
---
(RO): Târgul de carte și arte românești de la Toronto, aflat la a doua edițe, e spațiul perfect pentru a stabili contacte între scriitori, editori, traducători, jurnaliști, ilustratori de carte, artiști, cercetători și studenți interesați de bogăția culturii române, dar și de schimburile cu celelalte culturi ale celei mai cosmopolite metropole canadiene și ale Americii de Nord în general.
ToRoFest e un generos spațiu expozitional unde publicul, de la mic la mare, își poate desfăta gusturile, interesele și curiozitățile prin lansări de carte, ateliere, mese rotunde, work-shop-uri, lecturi publice, expoziții de artă, proiecții multimedia, muzică, alături de invitați din Romania, Canada, Statele Unite.
Un eveniment diversificat care răspunde unei multitudini de centre de interes: ficțiune, poezie, teatru, memorialistică, traduceri, studii lingvistice, jurnalism, drepturi de autor, istorie, elemente de patrimoniu, literatură pentru copii, jocuri, mediul și expresiile lui literare, literatura lumii, actualitate politică si socială.
Informații despre participanți și activități : https://torofest.ca/
---
FAQs & ETIQUETTE
What you need to know:
1. There are 30 available author spots for the ToRoFest 2018.
2. The fee is $100 per table. Returning Author fee is $75 per table. Two authors may share a table for $50 each.
No refunds after September 15, 2018.
Can I buy tickets by Interac e-Transfer?
Interac e-Transfer is a simple, convenient, and secure way to send and receive money directly from one bank account to another. Call 416-606-9402 or e-mail us at contact@tradicious.ca to purchase tickets using this method.
Accessibility: 918 Bathurst is an older building, and is therefore not wheelchair accessible. There are no wheelchair accessible restrooms.
What are my transportation/parking options for getting to and from the event?
918 bathurst Street it's just north of Bloor. We're easily accessible by foot, car, or TTC:
- steps from Bathurst subway station
- on-street parking available
There are 3 Green P parking lots in the area. Visit https://parking.greenp.com/ for more information.