Location
Calgary Marriott Downtown Hotel
110 9th Avenue SE
Calgary, Alberta T2G 5A6
Canada
Description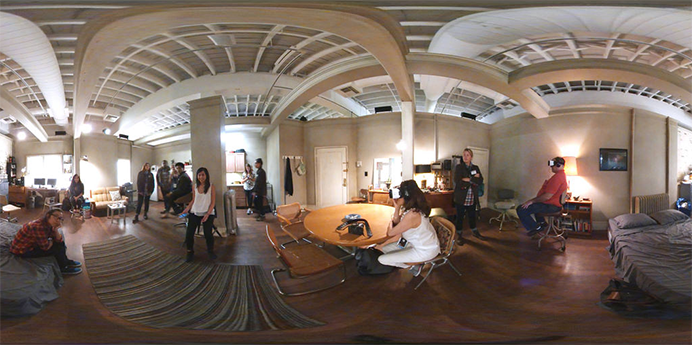 Gear 360 is Samsung's first 360-degree camera that empowers you to unleash your inner filmmaker. With a simple press of a button, you can capture the world around you, from every angle, all at once. Share your experiences instantly via social applications like Samsung VR, Facebook and YouTube or fully immerse yourself in the memories you've created by snapping the phone into the Samsung Gear VR.
In this half-day workshop, you will get hands-on time with Gear 360 before it hits the market. Join us as we cover basic principles and best practices for filming in 360, how to use the Gear 360 and how to navigate the 360 capture, stitching/editing and publishing workflow. Bring your laptop and curiosity!

Objective
Join the VR revolution and learn how to create compelling 360 videos with Samsung Gear 360.
Target Audience
All creators welcome – Web Developers, Game Developers, Designers, Filmmakers, Photographers, Artists, VR Enthusiasts, and everyone in between.
Assumed Audience Knowledge
Students should have a general knowledge of VR and 360 video. No technical knowledge required.
---
Lunch will be provided
---
Hardware requirements
Samsung will lend Gear 360 cameras, Samsung Galaxy devices, and additional accessories necessary for completing the workshop.
Students are expected to bring the following:
Personal laptop:

Windows 7+ (recommended) or

Mac OS X with virtual machine running Windows 7+
Samsung Galaxy S6 and above (optional)
Software requirements
Students will need to download and install following software. Students will receive a license to use the software on the day of the workshop:

Five things audience members will learn
Basic 360 video principles and terminology.

General information about the Samsung Gear 360 and how to use it.
Tips, tricks and best practices for creating a compelling 360 narrative.
Stitching and editing 360 videos.
Publishing 360 videos to social applications.
Workshop Instructor
Scott March is a creative director and visual designer working in games for 17 years. He juggles just about anything handed to him as the Lead VR Designer/ UI UX Staff Engineer for Samsung VR including mixed reality, graphic design, real-time graphics, and 360 video. He has won several awards as an independent developer for multiple game platforms and a founding faculty member of the first Master's degree program for digital game development with the Guildhall at SMU. A few of his VR games are still in progress will show up in the very near future.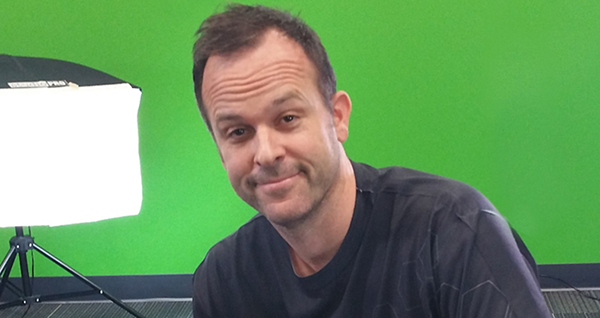 A part of CAMP 2016: Attitude + Altitude
Join us at CAMP this September as we showcase the best and brightest in the digital space, those who work in shaping the future of our industries. CAMP 2016 is presented by Digital Alberta.
Full event details can be found at campfestival.ca
Explore the Digital Wilderness!