About this event
Love matters. And not only in relationships.
Love is the foundation for everything we are and everything we become in life.
Where love blocks exist,
...people tend to struggle with money
… people tend to not live up to their potential at work or in business
… people tend to feel disempowered and unable to change
… people tend to suffer from negative body image
… people tend to feel angry, alone, frustrated, hopeless, anxious, or depressed
… people tend to remain on a performance-acceptance treadmill
… people tend to believe they have to hustle for their worth
and yes, they may also wrestle with developing healthy relationships
And, where love is unblocked,
…you can live in a state of abundance, money flows, and you are financially healthy
…you can reach and exceed your potential at work or in business
…you can feel empowered and welcome change
…you can truly love your body - every nook and cranny of your beautiful authentic self!
…you can feel accepted, connected, and enjoy a sense of ease and grace even under pressure
…you can accept challenges as opportunities, not to perform or please, rather a chance to serve and make a positive difference
…you can feel in flow and use less energy to get through even the most stressful days
Love is the building block for everything in our life. Where it remains dis-eased, thwarted, or blocked, our growth is curtailed.
What's love got to do with it?
E V E R Y T H I N G!
It's 2022 and many of you may find yourself asking … Why?…
WHY am I not choosing to be in a soul-fulfilling job?
WHAT stops me from finding a nurturing healthy love relationship?
HOW can I learn to love my family members even when I feel triggered?
HOW can I get more of what I authentically want in life, without being a people pleaser?
WHY do I feel like I'm just surviving and not thriving in life?
HOW do I learn to practice more loving self-care before stress leads to burn out?
WHAT'S blocking me from expanding my career or business and maximizing my talents?
WHY does it seem like I can support other people's success, yet I'm stifled in creating my own?
WHY does it feel like some people can create abundance with ease, while I struggle?
Why, why, why … am I not living the life I thought I would by now?
️️⭐️This three-day experiential love revolution will help you identify, AWAKEN, and transform stuck energy into vitality. Your inner resources will be mobilized to EXPAND. The transformations you will experience are grounded in proven practices that are immediately relevant and applicable so you can ACTIVATE them in your daily life. ️️⭐️
This three-day, immersive experience is packed with an all-star lineup of global influencers known to inspire, transform, and unleash the best in each person. During three days our speakers will teach you tangible practices, provide you with answers, and a game plan for how to use the transformation you've experienced.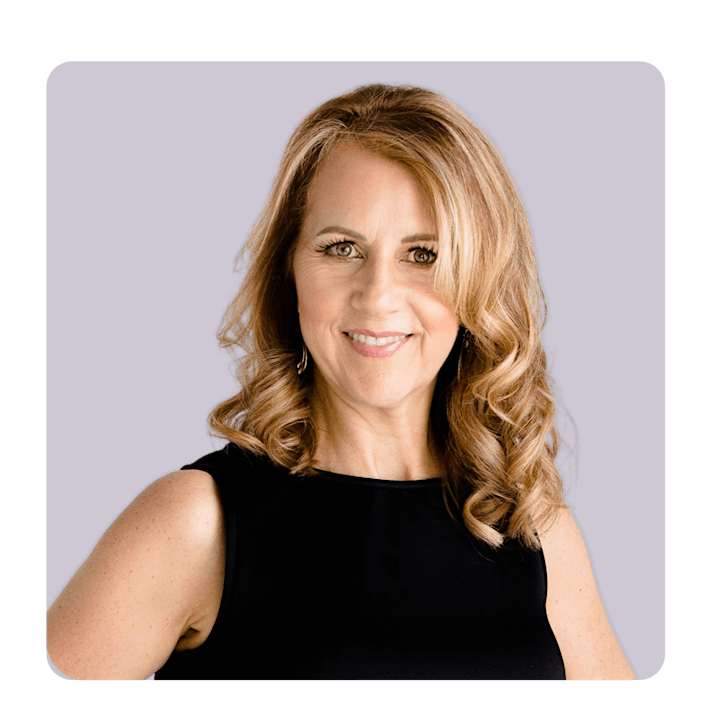 Jacquie Nagy
As creator of the ♥ Holistic Business Success Academy ♥ Jacquie teaches Coaches and Holistic Entrepreneurs how to master their sales and coaching skills so they can provide the highest value to their clients, learn how to maximize their profits, and enjoy all the many benefits of running a thriving business they love!
Jacquie's High Influence Sales training is designed for entrepreneurs who want tangible results while staying grounded in their heart's desire to be graceful in their business relationships so they can enjoy more overall abundance. One of Jacquie's core beliefs is, "Live your dream life – designed by you!"
Jacquie is founder and owner of Holistic Directions Inc., International NLP Trainer, Coach, and Speaker. Since 2008 she has trained hundreds of people to be certified as Classic Code, New Code, and Master Practitioners of Neuro Linguistic Programming (NLP). She is also the creator of Graceful Autonomy™, Authentic Life Mastery, and Host of Expand Your Influence with Love.
During Expand Your Influence with Love Jacquie will share:
Awakening and Loving Your Inner Team
When we are presented with challenges in life we can either boldly embrace them as opportunities to expand, or we can shrink away to where we feel safe and comfortable ... based on our intuition. However, we won't really know which response is the truly loving and fruitful one until after the dust settles.
So, how do we truly know whether our intuition is authentically guiding us to embrace an opportunity, or is doing it's job of keeping us safe?
In Jacquie's talk she will guide a process to awaken and communicate with your inner team to receive deeper, more expanded guidance. With your team working harmoniously, you can support yourself to make more loving and fruitful choices in alignment with your personal and most meaningful intentions, and your global mission and vision.
Awaken your team within to create new pathways for communicating and supporting all aspects of your journey in harmony.
Use your inner team to increase awareness in contexts where you habitually feel overwhelmed, or get stuck in unhealthy patterns and choices that don't lead you in the direction of achieving what you really want.
Learn a step by step process to communicate with your inner team that listens to your intuition, and gives you conscious clarity, so you can make loving choices that honor your true authentic self and are good for others.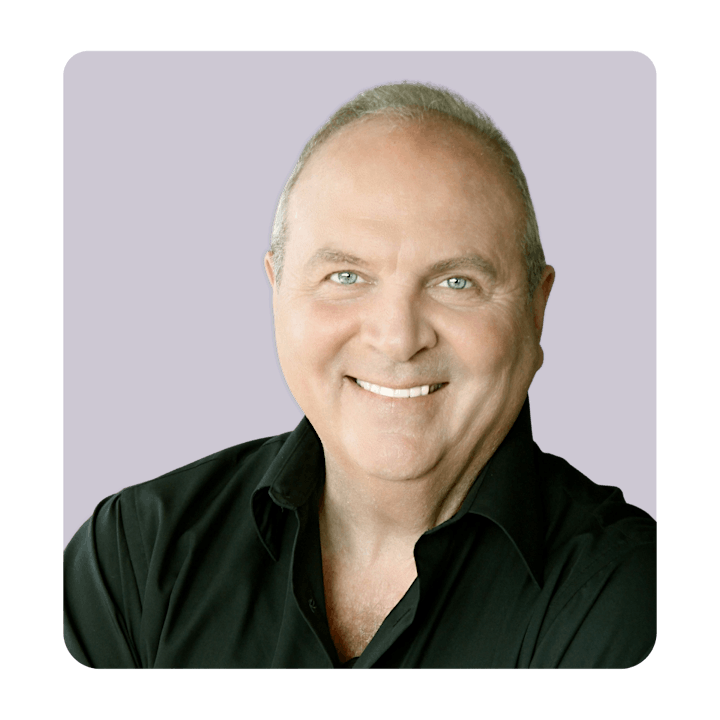 Gary Stuart
Gary Stuart is a five-time #1 International bestselling author, speaker, and personal development expert for over 45 years. He is a Master Constellation healing facilitator of over 2 decades. Gary has been featured on The Dr. Nandi Show globally for ABC TV and with Bryan Gallo at NBC Palm Springs. His books and products are available on Amazon.com
Gary developed the ♥ Quantum Activation ♥ Constellation process that activates a lightning-fast release of hidden negatives and transforms them into light to embrace positivity and success on many levels in both life and business.
During Expand Your Influence with Love Gary will share:
Magnetizing Your Abundance Activation
In life or business, we all want success. Whether it's Love, Money, Customers or Opportunity, it's really about flow… toward you or away from you. We can be communicating subconscious signals that impede flow. Becoming aware is the key and being open to change magnetizes abundance.
The paradox is do we want to magnetize or repel what we desire in our:
Love & Romance?
Health & Wellbeing?
Money & Success?
It's an inside job to manifest any and all desires in all areas. We'll dive in deep and fast to get you there. Once uncovered YOUR transformation can take root. This activating presentation will be educational, deeply experiential and fun.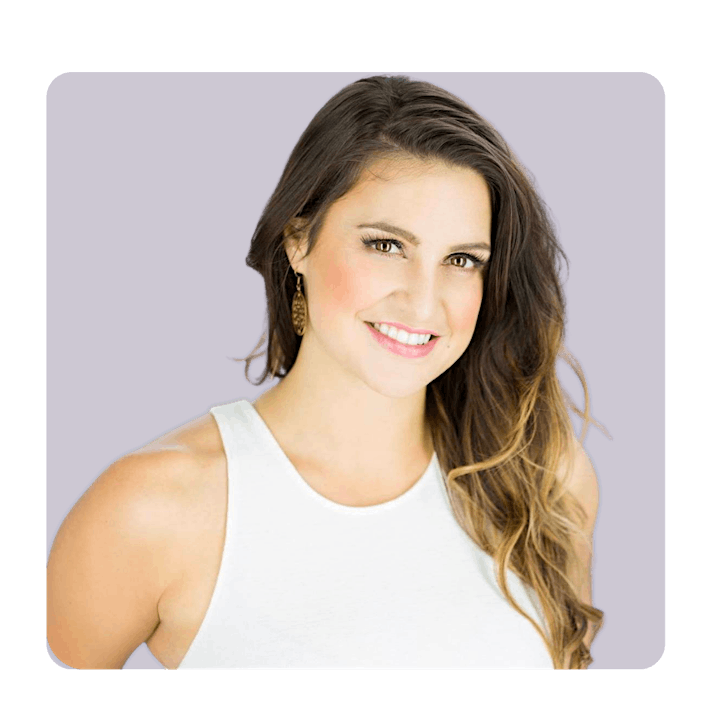 Deidre Sirianni
Deidre Sirianni is a TedX Speaker, Accelerated Evolution Guide, and Activator of Truth and Human Awakening. Her work dissolves physical, mental, emotional, and energetic barriers that pull you out of alignment from living your best life.
She is the founder of ♥ Radically Aligned ♥, where she facilitates transformational events, one-to-one coaching, and international retreats for people who are ready to step into their highest selves and purpose.
She supports those who are ready to reach their next level of fulfillment, purpose, impact, and success by blending the metaphysical and practical to achieve accelerated results.
Her mission is to wake up as many people as possible to their higher purpose and their full potential to create a world where everyone thrives.
During Expand Your Influence with Love Deidre will share:
Awakening Your Heart
Awaken your most powerful center and intuitive muscle in your body, and discover the edges, and layers of expanding your heart more deeply into the world for yourself and those you love.
Walk away from this conversation with:
A deeper relationship to the depth of your heart
Understanding the relationship between your heart, gut, and soul and how they desire to work together
A pathway to creating harmony in your life's path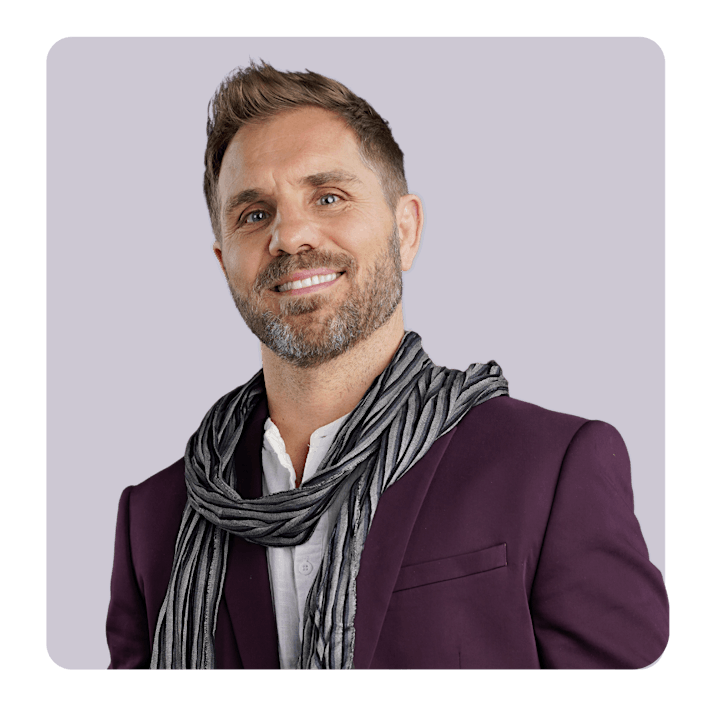 Matt Helm
Dr. Matt Helm is a visionary leader, international speaker, and high-performance coach who emanates the untamable power of love and freedom whilst radically challenging humanity to do the same. Dr. Matt melds Eastern wisdom and Western psychology to guide individuals to discover their own unique voice of truth and its expression in sex, romance, relationships, business and leadership. His message of love, healing, and living life fully has drawn countless people from around the world to his talks, workshops and coaching programs.
With over 25 years of experience in serving clients, he is an Accelerated Evolution Guide, Erotic Blueprint™ Sex Coach, licensed professional counselor, Clinical Hypnotherapist, Spiritual Intelligence and Certified Health and Wellness Coach.
In his powerful new program, Love Unleashed, Be the Lover They Crave, Have the Relationship You Desire, Dr. Matt Helm teaches leaders, singles, and couples how to unleash and embody the transformational power of love in every aspect of their lives through courses, events, retreats, deep dives, and 1-1 coaching.
From trauma recovery to love and intimacy coaching, Dr. Helm believes that clarifying one's inner path - psychological, emotional, and spiritual - is the way to promote both internal well-being, passion, pleasure and external success.
During Expand Your Influence with Love Matt will share:
The Ecstasy of Making Love to Your Life: An Influencers Guide to Embodying and Living as Love
Love is inviting, gentle, and expressive, but it is also edgy, wildly ecstatic and untameable. It's quite frankly the most powerful energy in the universe and when it is activated, unleashed and free, it influences the world in positive, pleasurable and transformational ways. Once awakened and embodied, wielding love's power is like having the skills of a Jedi knight and requires a balance of both masculine and feminine energy and presence. When people learn how to move with and release this amazing force it produces new, healthy and passionate relationships in both work and life. Mastering love allows you to make love to life, moment by moment, no matter what shows up. It will have you living fully, erotically, pleasurably and in love with the world.
In this dynamic talk you will learn:
Practical embodiment activities to help you influence with love in your relationships, family and work.
The three stages of love and how to identify your stage and that of the people around you.
The principles of Masculine/Feminine energy and how to align, attune and direct the flow of love.
Embodied love, Erotic Intelligence and Pleasure First principles for unlocking daily sensual abundance in your life.
How does it work?
This highly-interactive, experiential training event is designed to move you through three transformative stages.
AWAKEN the parts in us that lay unconsciously dormant, lacking in confidence, or suppressed from knowing, experiencing, and mobilizing in your life from a foundation of pure love
EXPAND those parts through guided hands-on processes and receive the learnings so you can wake up to the true essence of YOU. Create a sacred and evolutionary partnership and a renewed love for life!
ACTIVATE and mobilize your inner energetic resources so you can draw upon newly acquired self-guiding skills. Integrate gracefully back into your relationships with loved ones, friends, and colleagues by remaining grounded in your loving presence.
If you want to stay in your comfort zone, this may not be for you.
Our seasoned team of catalytic teachers will nudge you, stretch your heart, mind, and soul into new horizons so you can develop a new vision into what is possible when you live from a love-centered foundation.
Our interactive learning is designed to ignite practical and tangible skills that will help you:
Build or expand your business from a place of spacious confidence
Release blocks to love that are hindering you from life-giving partnerships in business and personal spheres
Reposition fear as an ally that can catalyze transformation in your life
Demolish mental distortions and concepts of love that stunt your career trajectory so you can thrive in your vocation
Activate breakthroughs into new levels of love and unleash your purpose in the world
Establish a new love-based-foundation that will ignite optimal performance
Fall in love with the center of your agency—your body—enabling you to embody wellness in the world, and inspire others with your life story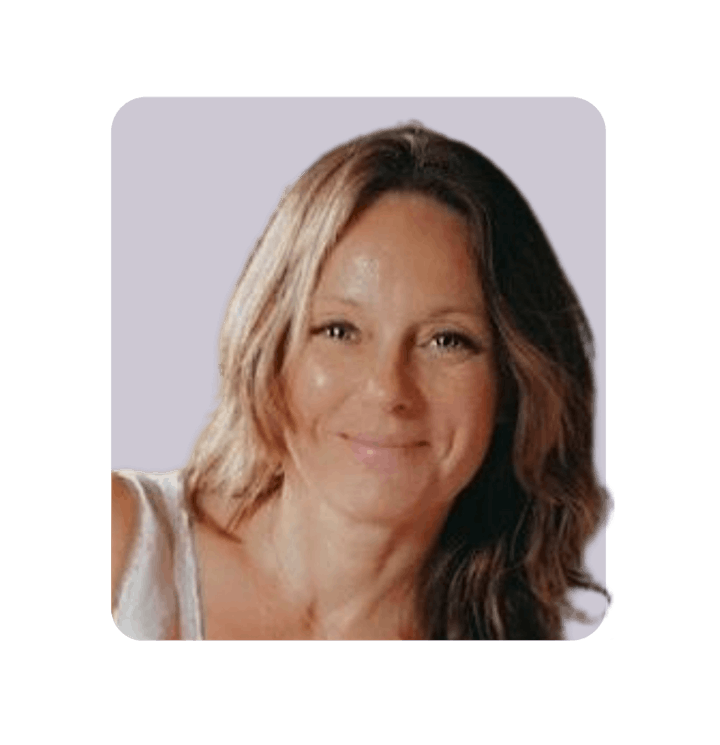 Rachael Hudson
Rachael is a Clinical Hypnotherapist, NLP Trainer, bodyworker, and Transformational Breath® Facilitator and Group Leader. For more than 20 years, she has helped people transform limiting stuck ways of thinking, feeling and believing about themselves and their lives to create (not just dream about) a truly fulfilling and enriching life.
Rachael combines several transformative techniques and creates unique, precisely targeted, life-enhancing transformational experiences to facilitate deep and true experiential change for her clients. With her help, they discover how physically, emotionally, cognitively, spiritually, and energetically they've shut themselves down from accessing their abundance, inadvertently realising a personal phenomenology that's far from phenomenal.
Rachael helps you change the shape you cut in the world to something more exquisite, magnetising you to the simple wonder of your potential and realising it: The embodied phenomena that is YOU.
During Expand Your Influence with Love Rachael will share:
Expand and Embrace Your Phenomenal Shining Self
If we're not generating a flow of abundance to our purpose, we're probably harbouring something consciously or subconsciously. Our thoughts can cripple us; our emotions can imprison us; and our beliefs can tether us to a sense that something is missing. Consequently, we meet the world with a striving energy, filled with less than loving thoughts, feeling, and beliefs. We unknowingly create a proving and desperate, or wilful and controlling, energy which actively blocks and resists the essential thriving potential that we yearn to express and fulfil.
The essential phenomenal YOU has a right to SHINE. Authentically... On purpose.
Join Rachael to expand into the phenomenal manifestation you are capable of being by:
Experiencing a connection to the pure and simple essence of who you were born to become. Phenomenally.
Freeing yourself from the binding ways you've been using you, and untether your essence to thrive.
Discovering how, when each breath you take is filled with loving, unadulterated, most possible You energy, you are free to create your most shining life!
Awakening…. Expanding…. Activating all that is phenomenal within you.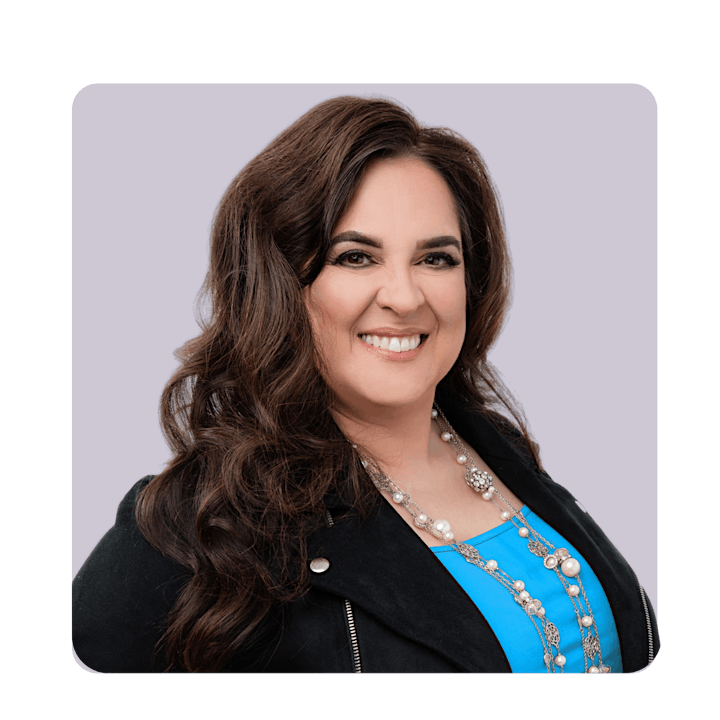 Catherine Saykaly-Stevens
Catherine Saykaly-Stevens is a LinkedIn Expert and a Digital & Content Marketing Strategist with the Networking Web.
Catherine leads frustrated business owners to understand that 'Social Media LIKES Don't Pay Your Bills!'
Greatly challenged in grade school, Catherine was finally diagnosed with severe dyslexia. She discovered her inner source of 'Kryptonite' and turned it into her greatest Superpower."
With well over 25-years of online marketing experience, including 10-years as a LinkedIn trainer, Catherine provides the strategies for powerful profiles, consistent compelling content, and targeted lead generation - turning prospects into buying clients. Catherine simplifies digital marketing with a five-step customized process that gets results and builds thriving communities.
During Expand Your Influence with Love Catherine will share:
Evolve Your Creative Spirit to Access Tangible Results
We all deal with strengths or challenges when it comes to creativity and writing compelling content. In Catherine's presentation, you will learn how to increase creative flow so you can perform at a higher level.
Discover How to Dance in Your Creative Space
Embrace Your Differentiation and Spotlight It!
Learn How to Apply 'The Creativity Formula' for tangible results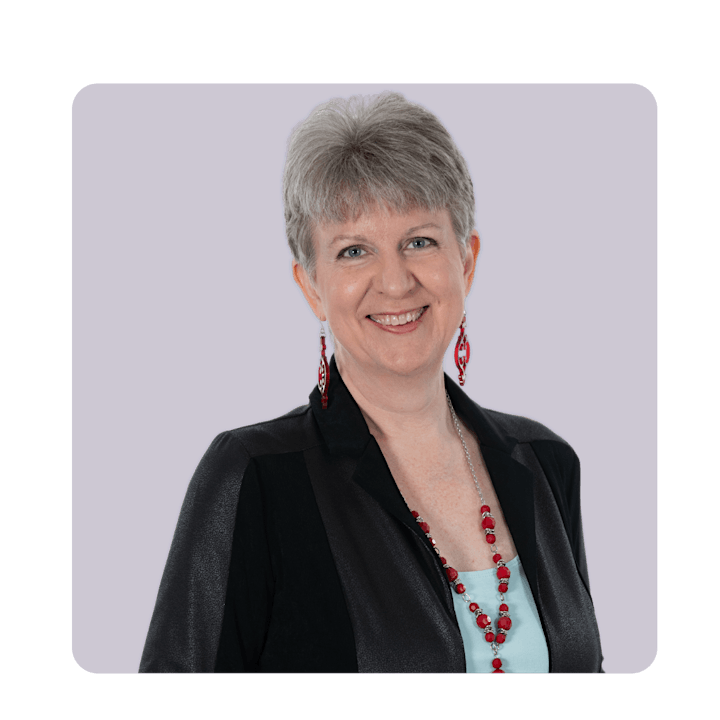 Helen Moses
Helen Moses is a North Carolina based voice empowerment and communication specialist.
As a TEDx speaker coach, author, speaker, and the owner of Speak Up Communications, Helen empowers others to speak confidently from their heart, leveraging their authentic voice to make the positive impact they know they are capable of achieving.
Helen's experience as a voice specialist includes her background as a classically-trained singer, children's choir director, speech-language pathologist, and Distinguished Toastmaster. She is the author of the Amazon best-seller Voice Unleashed: Speaking Up with Faith and Courage, and will be giving her first TEDx talk in June 2022.
Helen helps her audiences and clients transform their lives through speaking to connect every time they talk, whether in person or virtually. She is on a mission to facilitate communication across divisions, using her Speak Up with Heart® philosophy and techniques.
During Expand Your Influence with Love Helen will share:
Make Your Voice Mean Business® - How to Activate and Leverage the Power of Your Authentic Voice
Real and lasting positive change ultimately begins with the voice of one person. In this highly engaging presentation we'll explore the correlation between how you say what you say and the outcomes that follow. Gain insights to project your voice and be heard, speak with a confident tone, and prepare for heart-centered conversations with win-win outcomes.
Real and lasting positive change ultimately begins with the voice of one person. In this highly engaging presentation, we'll explore the correlation between how you say what you say and the outcomes that follow. Gain insights to project your voice and be heard, speak with a confident tone, and prepare for heart-centered conversations with win-win outcomes.
Gain tools to speak up with confidence in any situation
Take risks to use your voice in new ways in a safe and encouraging environment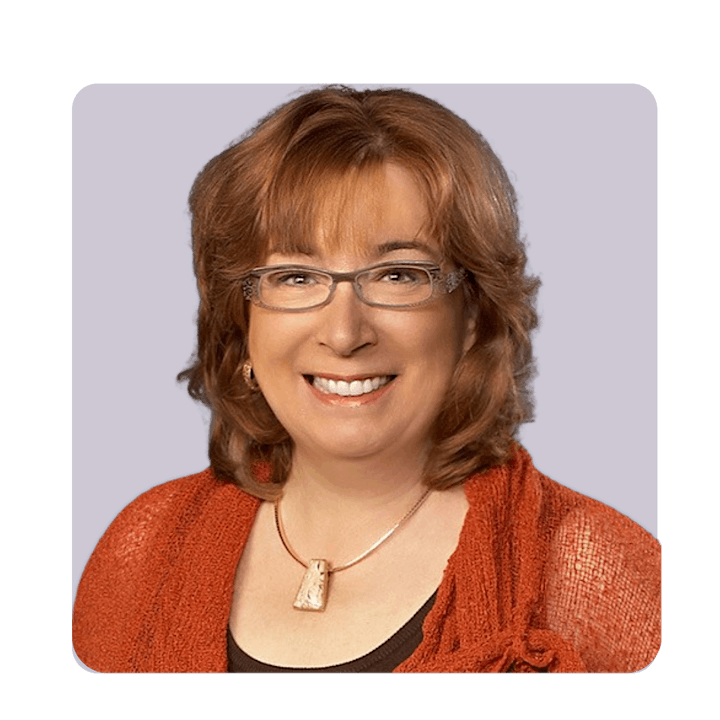 Sharon Carne
Sharon Carne is a best-selling author, international speaker, musician, recording artist, master sound healer and publisher.
A near death experience as a baby set the stage for a lifetime of fascination with the mystical. Sharon's soul work and passion is to help you remember that sound affects every particle of your being.
Sharon is the founder of Sound Wellness, the Sound Wellness Institute and co-founder of the Emergent Workforce. Through the Sound Wellness Institute, she developed programs and training for holistic practitioners who receive the highest level of tested competency training in Canada in using sound and music to support their practice. The Emergent Workforce programs have been developed to support wellbeing, community, purpose, creative collaboration, and kindness in the workplace.
During Expand Your Influence with Love Sharon will share:
Frequency and Flow: Tune In to Your Soul's Voice
Sound is a physical, vibrational energy that affects how matter itself vibrates, including you. This session is highly experiential with the purpose of moving, shifting, releasing what no longer serves you to create space within your being for what supports your soul work.
Expand awareness to how sound moves through your being
How to work with the sound to release
Awaken and tune your inner hearing to the voice of your soul's purpose
Are you ready to smash the love blocks that are keeping you from living the extravagantly enjoyable, [prosperous, and abundant] life of your dreams?
Are you ready to trust the inner knowing that is, even right now, calling you to embrace this YES moment?
Your soul is worth it!
Join us March 18th - 20th, 2022 from 10:00am-4:00pm Central for this Live Virtual Event.
[8:00am Pacific, 9:00am Mountain, 11:00am Eastern, 4:00pm London, UK]
There are limited spots, so sign up today to become a part of Expand Your Influence with Love!
Let's start a love revolution together!
Look who's talking about Expand your Influence with LOVE
Rachel Hudson , Hypnotherapist, Master Practitioner, and Trainer of NLP
Michele Mariscal, Founder of Energy M "Health for body, soul, and spirit"
Sheila Dancho, Owner of Dancho Mind & Body Coaching
Juliana Avella, Owner of Made Simple Nutrition
Julie Palmer "The Retreat Goddess"
Date and time
Location
Refund policy
Organizer of Expand Your Influence...with LOVE
For more details contact....
Jacquie Nagy, Winnipeg, Canada
http://holisticdirections.com/connect-with-me/
Jacquie Nagy is founder of Holistic Directions Inc. (2008)
Creator Graceful Autonomy™  and High Influence Sales
Certified International Neuro Linguistic Programming NLP Trainer, NLP Master & Coach
Speaker - Member of Canadian Association of Professional Speakers (CAPS)
Certified Adult Educator (CAE)
Certified Teacher of Art of Feminine Presence™
Jacquie offers mentoring and coaching for entrepreneurs, individuals, coaches, trainers and thought leaders.
She leads transformational international retreats and workshops; is a leader in delivering holistic  NLP Certification courses (Practitioner, Master Practitioner, New Code NLP) across Canada, Internationally, and in her home city of Winnipeg, MB, Canada.