About this Event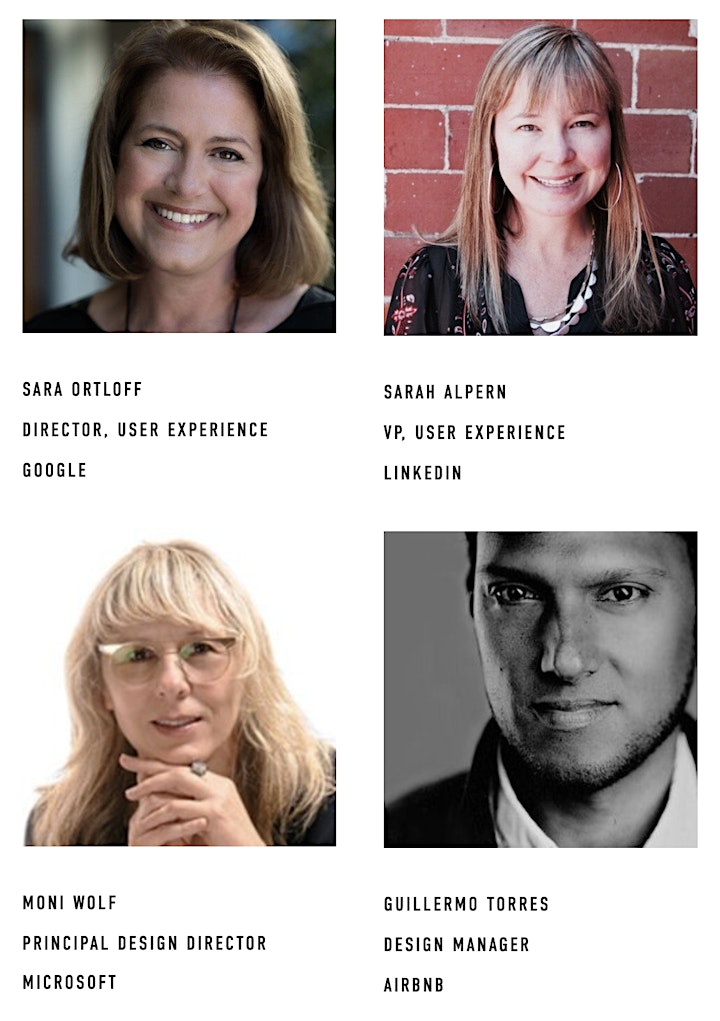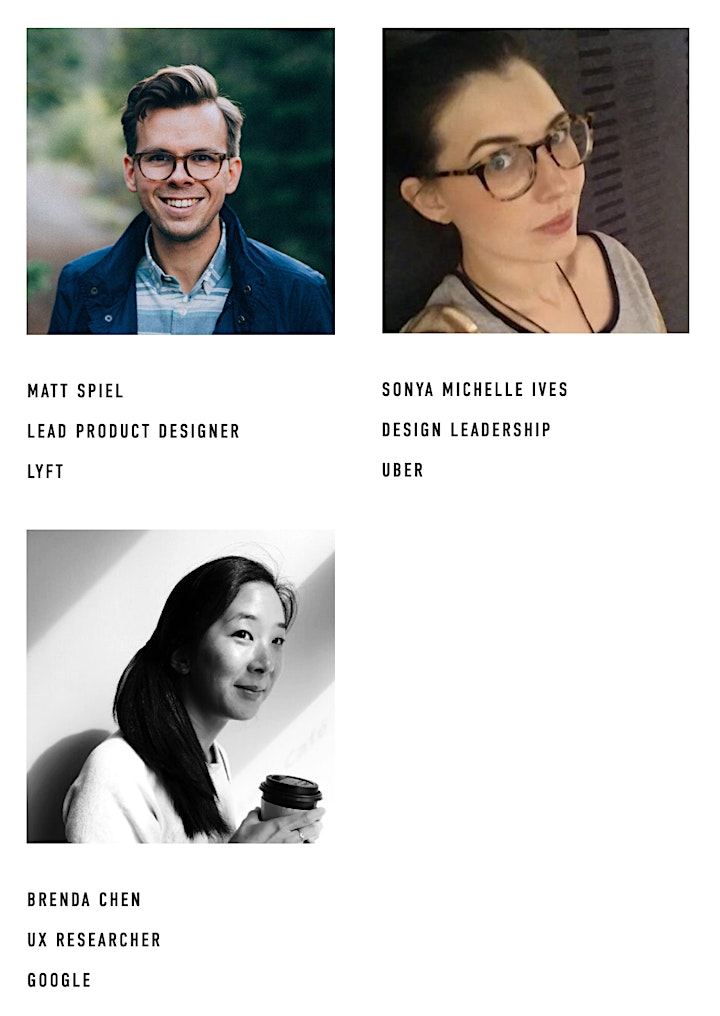 Why attend?
Are you interested in learning how to design extraordinary user experiences? We'd love to have you at Experience Design Summit 2020. This is a one-day conference in San Francisco where you'll get practical advice from some of the world's leading UX designers on how to make your users happy and how to become a great design leader. Get a view into design focused companies and learn about their design process, how they tackle problems, and important things that they've learned.
Who attends?
23andMe, Adobe, Airbnb, Amazon, Apple, Asurion, AT&T, BCG Digital Ventures, Caring, CBS Interactive, Checkr, Cisco, Clear, Capital One, Cloudera, Code for America, Course Hero, DockYard, Ebay, Facebook, Google, Pivotal, Pivotus Ventures, Plantronics, Practice Fusion, Qualpay, Quid, RevStream, Ript Labs, Riviera Partners, Rover, Salesforce, Sam's Club, SoFi, Stanford, Strava, SuccessFactors, Symantec, Norton, Tapjoy, TaskRabbit, Tinder, HelloFresh, Host Analytics, HP, Hulu, IDEO, Intapp, Levi's, LogMeIn, Lytro, McKesson, Meltwater, Nettle Studios, Nordic Naturals, Optoro, Oracle, Tesla, Udemy, Upwork, Surgical, Twitter, Verizon, Veyo, Visa, Walmart Labs, Xero, Zoosk, and more.
Schedule
MARCH 25, 2020
9:30AM - 10:30AM
Breakfast & Registration
Morning Talks
10:30AM
SARA ORTLOFF
DIRECTOR, USER EXPERIENCE
GOOGLE
DESIGNING HUMAN CENTERED AI PRODUCTS MACHINE LEARNING (ML) IS THE SCIENCE OF HELPING COMPUTERS DISCOVER PATTERNS AND RELATIONSHIPS IN DATA INSTEAD OF BEING MANUALLY PROGRAMMED. IT'S A POWERFUL TOOL FOR CREATING PERSONALIZED, DYNAMIC EXPERIENCES - AND IT'S ALREADY DRIVING EVERYTHING FROM COMMONPLACE THINGS IN OUR LIVES LIKE RECOMMENDATION ENGINES, TO REALLY HIGH-STAKES USE CASES LIKE AUTONOMOUS CARS. AS MORE AND MORE EXPERIENCES ARE BUILT WITH ML, IT'S CRITICAL THAT WE, AS PRODUCT CREATORS, UNDERSTAND THE ROLE WE PLAY IN MAKING USERS FEEL IN CONTROL.
11:00AM
MATT SPIEL
LEAD PRODUCT DESIGNER
LYFT
THANKS FOR THE FEEDBACK: CRITIQUES AS THE GOLDEN PATH FOR YOUR DESIGN TEAM. CRITS: EVERY DESIGN TEAM HAS THEM (OR AT LEAST SHOULD). SOME FOLKS LOVE THEM, OTHERS DREAD THEM. WE WILL EXPLORE HOW THE DESIGN CRITIQUE IS A KEY INDICATOR FOR TEAM HEALTH, CULTURE, AND EFFECTIVENESS. WE WILL ALSO EXPLORE WHAT TO DO WHEN THEY ARE HURTING MORE THAN THEY ARE HELPING. FEEDBACK WELCOME!
11:30AM
SARAH ALPERN
VP, USER EXPERIENCE
LINKEDIN
TOPIC: TBD
12:00PM - 1:30PM
Lunch
Afternoon Talks
1:30PM
MONI WOLF
PRINCIPAL DESIGN DIRECTOR
MICROSOFT
MICROSOFT A HEALTHIER FUTURE SCIENCE, TECHNOLOGY AND DESIGN CONTINUE TO HAVE A TREMENDOUS IMPACT ON HEALTHCARE, YET OUR GLOBAL HEALTH INDEX IS FAR FROM SATISFACTORY. INDUSTRIAL DESIGNERS HAVE CO-CREATED INNOVATIVE DEVICES THAT SUPPORTED HEALTHCARE GOALS SUCH AS COST REDUCTION, WORKFORCE SUPPORT AND EVEN PATIENT SATISFACTION, YET THE DOCTOR BURNOUT RATE AT 40% HAS REACHED A NEW PEAK AND TOO MANY PATIENTS CONTINUE FALL ILL, ARE NON-COMPLIANT AND FAIL TO DO THEIR PART TO BECOME HEALTHIER. WHEN I TRANSITIONED FROM DESIGNING CONSUMER DEVICES AND JOINED THE HEALTH FUTURES TEAM AT MICROSOFT HEALTHCARE ABOUT 5 YEARS AGO, MY INSPIRATION AND MOTIVATION CAME FROM MY PERSONAL DESIRE TO HELP PEOPLE LIVE HEALTHIER LIVES. FROM THE START, I HAVE BEEN CONVINCED THAT WE AS DESIGNERS CAN CONTRIBUTE IN UNIQUE AND UNEXPECTED WAYS. OUR DESIGN TEAM'S INSIGHTS AND CONTRIBUTIONS ARE DUE TO TRANSFERRED KNOWLEDGE FROM OTHER INDUSTRIES AND BUSINESS SETTINGS, ALONG WITH ENTIRELY NEW INSIGHTS AND TECHNOLOGY ADVANCEMENTS.
2:00PM
GUILLERMO TORRES
PREVIOUS: DESIGN MANAGER
AIRBNB
THE JOURNEY FROM CONSUMER TO BUSINESS DESIGN AS DESIGNERS WE HAVE STANDARDIZED METHODS THAT HELPS US CREATE GREAT EXPERIENCES, BUT SOMETIMES UNDERSTANDING THE CONTEXT MAKES ALL THE DIFFERENCE. ASK A DESIGNER ABOUT B2C DESIGN AND B2B DESIGN AND MOST PEOPLE WILL APPROACH IT THE SAME WAY. IN THIS TALK I'D LIKE TO SHARE OUR JOURNEY FOR SHIFTING COMPANY CULTURE TO THINK AWAY FROM DESIGNING FOR CONSUMERS AND FIND THE BEST WAYS OF CREATING AMAZING EXPERIENCES FOR BUSINESSES.
2:30PM
SONYA MICHELLE IVES
DESIGN LEADERSHIP
UBER
TOPIC: TBD
3:00PM - 3:30PM
Coffee Break
Final Talks
3:30PM
BRENDA CHEN
UX RESEARCHER
GOOGLE
TOPIC: TBD
4:00PM
SPEAKER: TBD
TOPIC: TBD
4:30PM
SPEAKER: TBD
TOPIC: TBD
5:00PM - 6:30PM
Reception
Visit xdesignsummit.com for details.