Description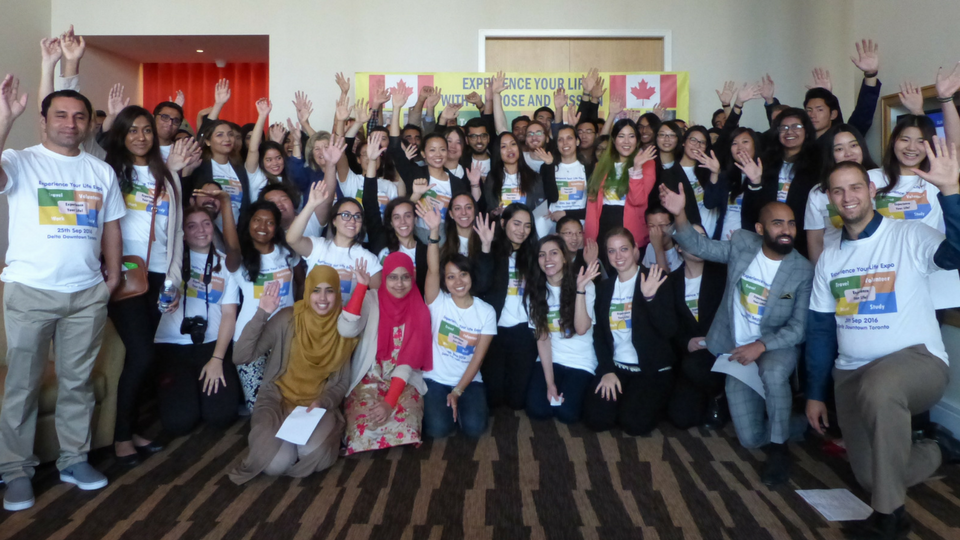 Warm Welcome from 100 members of the The Experience Your Life Team
Are you ready for a life changing experience? Come experience one of the LARGEST Youth (university/college students & young professionals) Employment, Empowerment and Entrepreneurship events in Canada.
We lead with our heart and the impact of our annual event has been recognized and supported by the Prime Minister of Canada, Premier of Ontario, Minister of Innovation Science and Economic Development, MP Ruby Sahota, Commanding Officer of RCMP 'O' Division Jennifer Strachan, MP Sven and through the physical presence of Mayor Crombie, Commanding Officer Strachan and iconic business and public sector leaders featured here.
Where else can you get to have roundtable career conversations with business and public sector leaders who are running thousands of people teams and organizations? See the incredible leaders who were in our breakout rooms last year business and public sector leaders featured here and we taking things to a new level in 2018.

Visit the following link to see pictures and videos from the sold out 2017 event.

The driving vision behind Experience Your Life is to empower people to change the lives of others. For young people seeking professional employment opportunities, travel with purpose, or professions that match their educational training, this platform aims to connect them with the right advice, organizations, employers, opportunities, and mentors. We keep the bar really high on exhibitor quality which attracts a very focused demographic of people to our event. If you are a driven and positive student, young professional who wants to pursue their professional career while making the world a better place - we are the place for you.
We have been doing our event for four years now and it has been recognized at the highest levels for the very real impact it has on youths and people who are going through a career transformation. The video captures the 2016 event attended by 1800 people.
Please visit our website for the latest list of exhibitors - the picture below contains 2017 exhibitors and we will announce 2018 exhibitors very soon. A couple of key points:
1) We are proud to have one of the LARGEST representation of federal and provincial employers in Ontario. Below is the list from 2017 and this will only grow in 2018.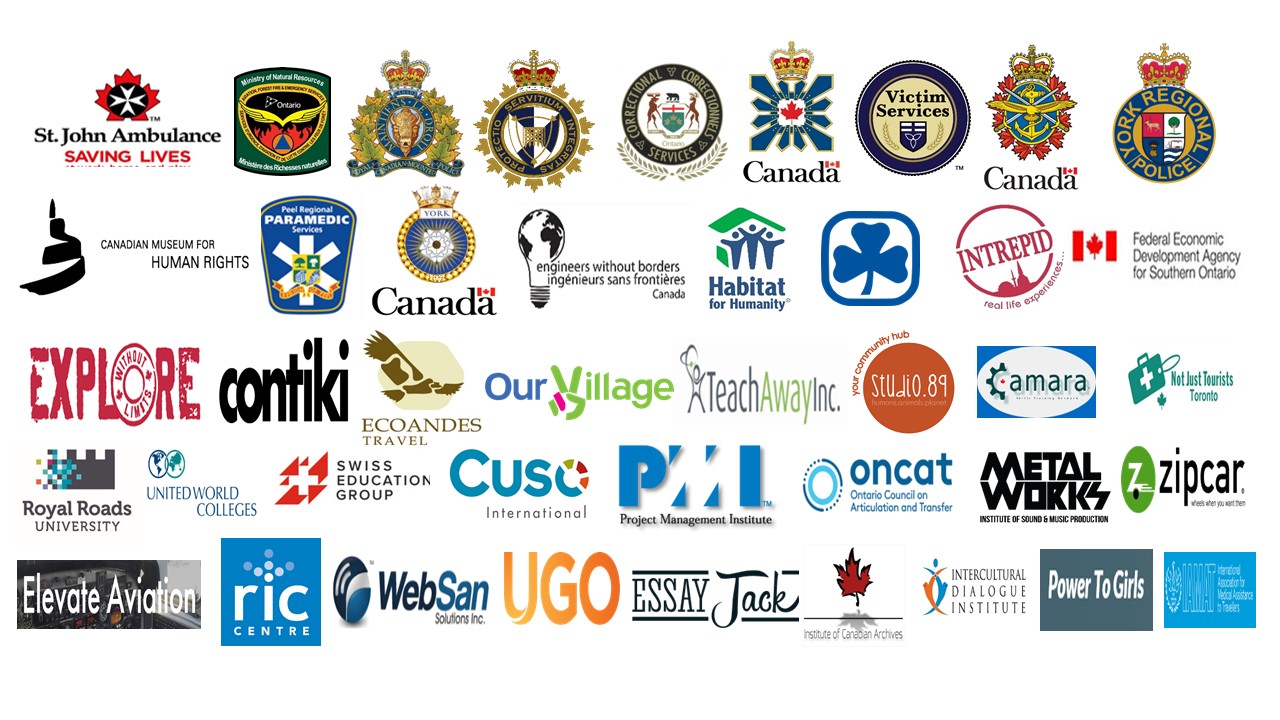 2) Thousands of travel with purpose opportunities. Get PAID and see the world!
3) Our exhibitors are organizations that are changing lives and making the world better. We keep the bar really hard to bring you professional and high quality opportunities
5) .We also have a "Entrepreneur Accelerator Zone" contains organizations that provide thousands of dollars in funding, grants and program as well as access to advice and mentors. Below are 2017 exhibitors and we will release the 2018 list soon.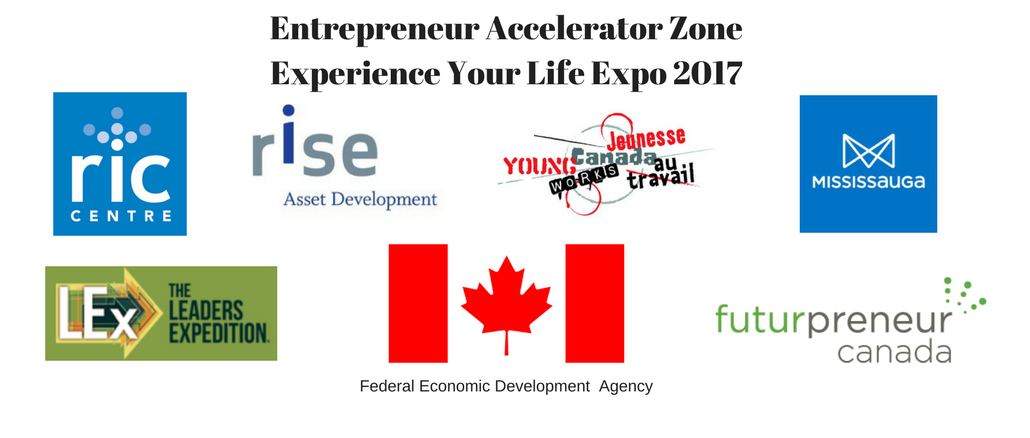 6) Our breakout rooms had senior executives from organizations like Microsoft (Director of Consulting), CGI (Director of Consulting), Board Member for Museum of Human Rights and CEO's. For a complete list for 2017, visit the following post on our website. We are taking things to a whole different level in 2018. In 2017, the list included:
Dr. Lindy Ledohowski (B.A., B.Ed., M.A., Ph.D.): Board of Trustees of the Canadian Museum for Human Rights and CEO of Essay Jack
Khalil Alfar: Microsoft Canada Lead for Cloud and Enterprise (C+E) business
Dan Bloch: Vice President, Oracle Corporation. Responsible for North American sales team focused on ERP & EPM business
Laurel Larcombe: Director of Consulting and Professional Services, CGI
Simon Ethier: Outreach Advisor, Aviation, Forest Fire Emergency & Emergency Services (AFFES) for Ministry of Natural Resources
Kevin Whyte: Director of Government Relations with Sutherland Corporation
Kendra Kincade: Air Traffic Controller. Founder and Board Chairman of Elevate Aviation – a venture dedicated to empowerment of women in aviation
Rekha Narang: Director of Services at Microsoft Consulting Services Canada
Greg Madeley: Professor & Founder of Hands Across the Nations
Imran Mian: Senior Executive at mobileLIVE
Shafiq Amarsi: Head of Americas Sales Strategy & Operations at Amazon Web Services
Jeff Vogan: Business Owner, Commercial, Sports and Event Photography Services
Noffel Izz: Entrepreneur / Iventor
Scott Bowman: Senior Director, Ontario at Futurpreneur Canada
Wanda Fong: Senior Client Partner for Financial Services at Facebook Canada
Kevin Hendershot: Principal & Client Manager, Mercer Canada Toronto
Alice Li: Miss Toronto 2017, PwC Assurance
In summary, this one event could improve or change your life. We welcome positive and driven attendees who are looking for a break to truly accelerate their career.
Really important part:
1) Please note we are a event focused on youth empowerment and attended by senior executives from all over Canada who share our vision. Admission tickets are only for individuals seeking services of our exhibitors and absolutely no business solicitation or suitcasing is permitted by non-exhibiting business representatives This policy is strictly enforced.
2) All ticket sales are non-refundable.
3) Due to the nature of the business, exhibitors or leaders may change at any point.
4) The breakout room seating is on first come and first serve basis. Registration starts at Expo opening. The breakout rooms are extremely popular and are sold out months in advance every year.
Please like our facebook page and frequently visit the website www.experienceyourlife.ca for details.