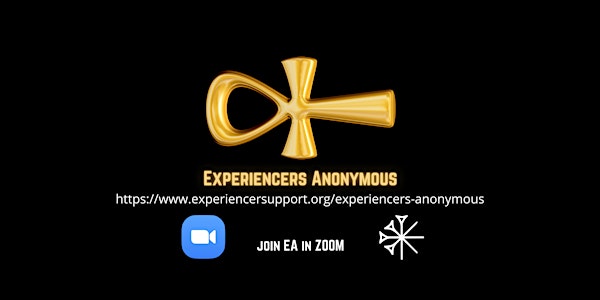 Experiencers Anonymous - ET and Paranormal Support Group
Experiencers Anonymous (EA) is a safe space for Experiencers to discuss and/or listen to other Experiencers of high strangeness events.
About this event
Experiencers Anonymous (EA) is a Free Experiencer Resource offering a virtual meeting space as a platform for Experiencers to gather and discuss their occurrences, emotions, thoughts, and theories in a safe space of peers and like-minded people supporting each other.
EA ensures this space is free from judgment and stigma. Feel together and Heal together. You can choose how you want to participate. You can use a false name, keep your camera off and listen to others if you prefer not to share.
Register for your FREE Pass to receive the private zoom link and passcode.