EXPERIMENTAL FUTURES: Featuring the Vancouver Experimental Theremin Orchest...
Description
On July 4th, VIVO is hosting the Vancouver Experimental Theremin Orchestra, Canada's newest Laptop Ensemble, and local beat destroyers Spectrum Interview for an evening of brand new and truly experimental electronic music. In the spirit of VIVO's education programming the evening will feature hand made instruments, individually coded patches, and personally hacked electronics. In these ensembles nearly every sound, instrument, and gesture is a world premiere.
Come join us for an evening of theremins and experimental music in a comfortable and intimate setting.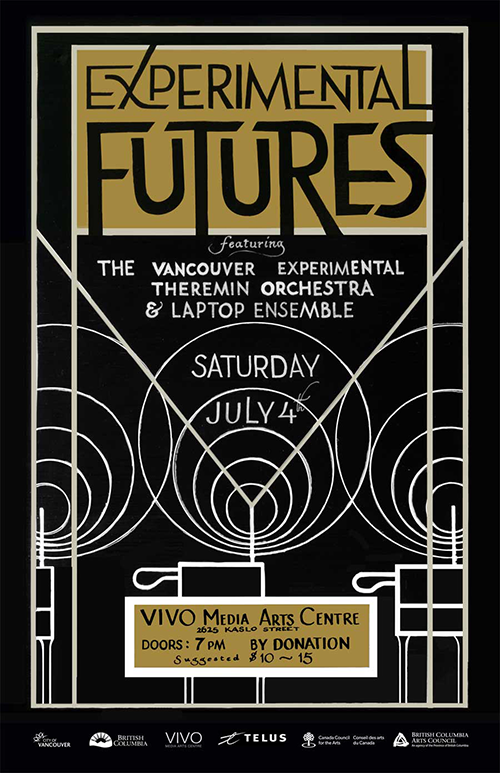 Vancouver Experimental Theremin Orchestra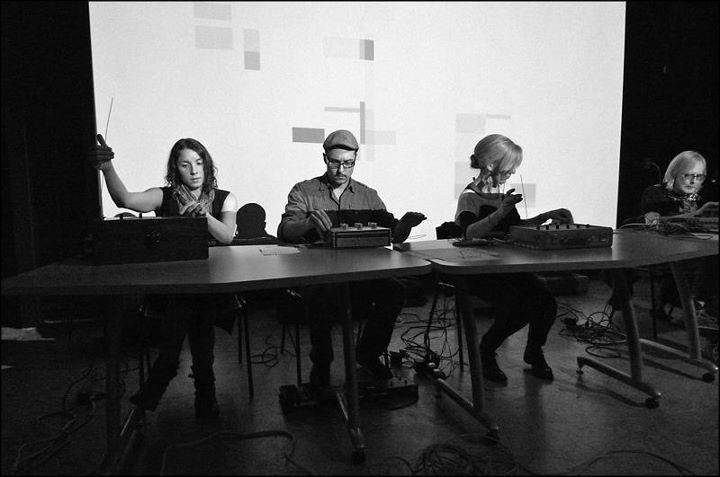 The Vancouver Experimental Theremin Orchestra is
Canada's only regularly performing theremin ensemble, is now larger than ever. Over ten thereminists will be presenting fresh music by local composers prepared especially for this event. VETO has been pushing the boundaries of one of the world's oldest electronic instruments for years, and this presentation is sure to be a rare and exciting experience.
Facilitators:

Wynne Palmer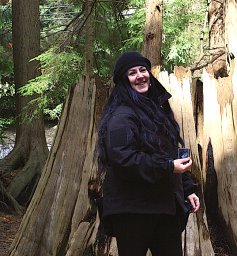 Wynne Palmer
is an interdisciplinary artist, curator and producer. She is currently assistant administrator/project manager for 20 media artists in LocoMotoArt, a co-founder and member of the Vancouver Experimental Theremin Orchestra and artist in residency with the Vancouver Park Board from 2013-2015. Holding a BFA (Graphic Design + Photography), BFA Visual Arts and certificates and diplomas in communication design and business administration, she has exhibited and performed in numerous exhibitions and festivals both locally and internationally. Wynne has a keen interest in community engagement, from building skills with media arts to the business of being an artist.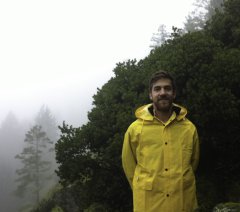 Justin Devries is a musician, composer, and educator who loves exploring the intersection of percussion, electronics, improvisation and Gamelan, among other things. When not bouncing around from rehearsal to rehearsal, he also produces Vancouver New Music's Sonic Playground, is an Artist in Residence with the Vancouver Park Board with the artist collective Publik Secrets, and has performed and studied percussion both nationally and internationally. If he's not doing any of those things he's probably sitting somewhere thinking too hard about Balinese Gamelan.
Vancouver Laptop Ensemble: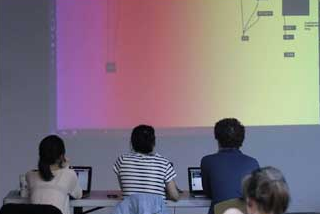 VIVO's new Laptop Ensemble will also be presenting new w
orks for both large format and chamber groups, using patches constructed in Max/MSP and Supercollider. Controlled by hacked consumer electronics, their compositions and improvisations will be a singular, unpredictable and un-duplicatable musical event.
Facilitators: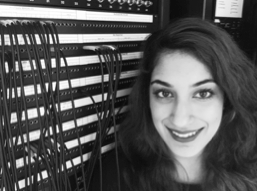 Kiran Bhumber is a multimedia artist based in Vancouver, British Columbia. She completed her BMus (2014) degree majoring in Secondary Music Education (Clarinet Concentration) from the University of British Columbia. She has studied with internationally acclaimed clarinetists Cris Inguanti and Peter Stoll.
As a composer, Kiran Bhumber's work focuses on the use of technology to create both sonic and visual interactive environments for performers. She frequently consults with UBC professors Dr. Keith Hamel and Dr. Robert Pritchard on interactive works. Her interest in the intersection of artistic disciplines in new media has led her to collaborate with others on multimedia projects.
In 2014, Kiran completed a research residency at the University of Mons (Belgium) with the UBC Interactive Music Performance and Research Training (IMPART) group, where she collaborated with other students on compositions involving acoustic instruments and new interfaces for musical expression (NIME). This resulted in an international premiere of her work 'Woven Threads' (2014), which has been shortlisted for the main exhibition at the International Symposium of Electronic Art in 2015. This collabroation has served as a foundation upon which Kiran continues to explroe interdisciplinary practices in interactive performance and composition.
Norah Lorway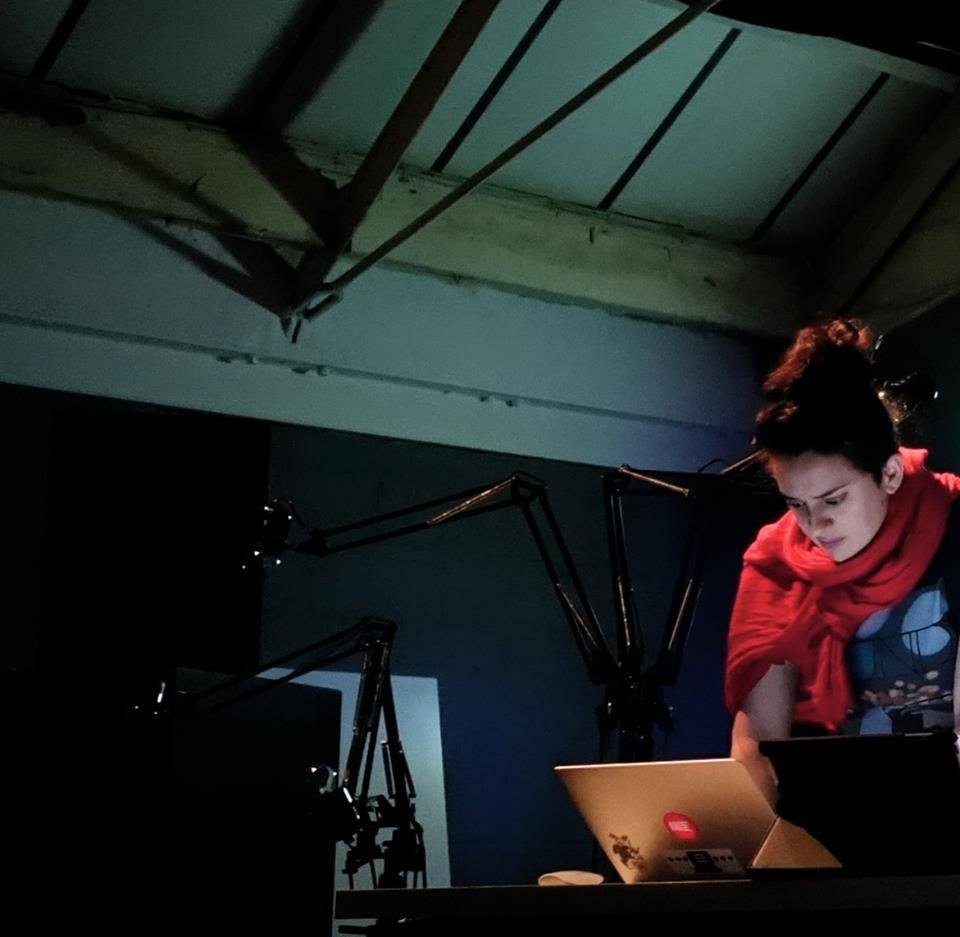 Norah Lorway is a Canadian live coding laptop performer, composer, software developer and pianist based in UK. She recently completed her Ph.D in Computer Music at University fo Birmingham with Scott Wilson. Norah is currently a Postdoctoral Research Fellow at the University of British Columbia where she teachers SuperCollider and laptop orchestra. Her current [Canada Council for the Arts funded] research project deals with writing software to facilitate an accessible system for gesture control and live coding. She is also a Visiting Research Fellow and Lecturer at the Universtiy of Birmingham where she is a researcher with BEER (Birmingham Ensemble for Electroacoustic Research) and teaches SuperCollider and interactive programming.

Spectrum Interview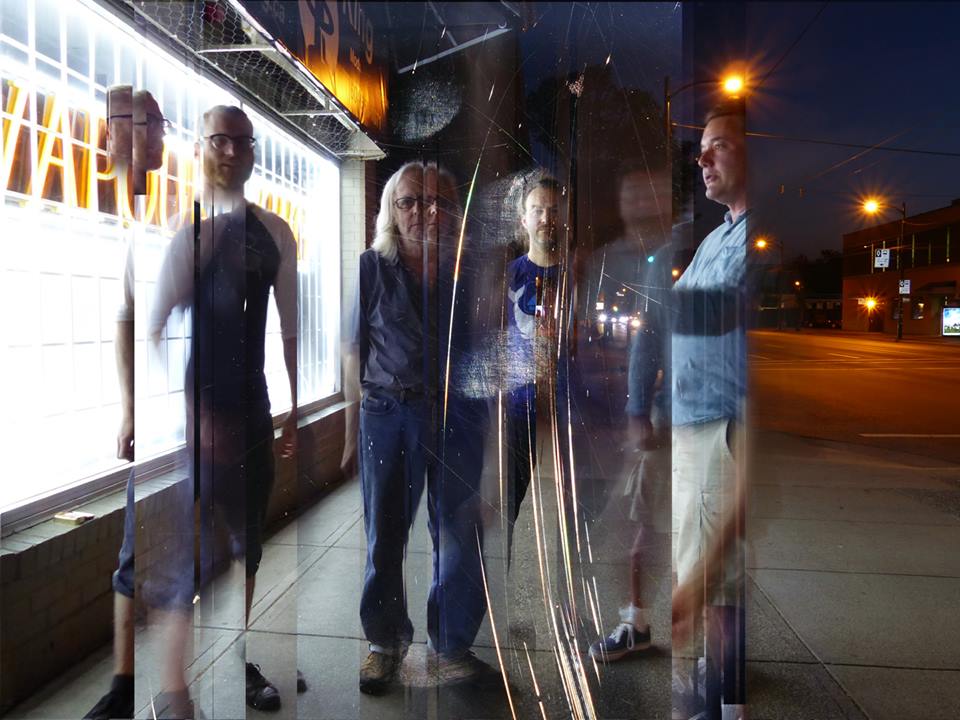 Old skool beats, random galactic interference, micro-tonal industrial noise, and exotic plumes of melodic charm. Spectrum Interview is an electronic quartet performing / recording improvised music on a variety of analog and digital synthesizers / drum machines, both new and vintage. Most recently the band has moved towards beat driven passages, ranging from subdued atmospheric pulses to ecstatic rhythmic intensity.

Spectrum Interview is Frederick Brummer: Vibrations, Toby Carroll: Beats, Lee Hutzulak: Grit, Dave Leith: Candy.
What is the Youth Mentorship Program?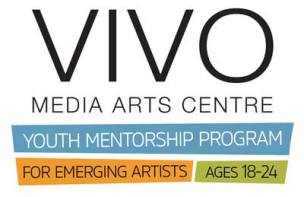 The Youth Mentorship Series at VIVO gives emerging artists (ages 18-24 years) an opportunity to develop skills in performance and experimental art practices, while collaborating with established artists in a media arts setting. The focus of this series is to integrate youth into artist-run centre culture in order to foster the next generation of local media artists in Vancouver. Mentorships so far have included coding for the 3d POV mentorship at Science World, and a Career Development mentorship with a final, student-led exhibition at the end. Each mentorship was offered free of charge and included skill development with exhibition opportunities in a supportive, media-arts environment.
Four youth scholarships for this program were made possible thanks to the TELUS Community Board, Vancouver Jazz Festival and BC Arts Council.

Organizer of EXPERIMENTAL FUTURES: Featuring the Vancouver Experimental Theremin Orchestra, the Laptop Ensemble and Spectrum Interview
VIVO MEDIA ARTS CENTRE, incorporated in 1973 as the Satellite Video Exchange Society (SVES), is Vancouver's oldest media arts access centre. VIVO continues to fulfill its founding vision by directly supporting independent artists, community-based producers and activists to develop and exchange their skills in a supportive environment. Our members gather around the tools and material means of production to invent new understandings, new genres and new friendships. Reflecting both the diversity of contemporary technologies and the symbiotic communities that coalesce around new forms of knowledge and creativity, our programming fosters formal, aesthetic and critical approaches to media arts practice. VIVO builds an audience of makers, organizers and critics through artists in residence, lectures, workshops, performances, exhibitions and curatorial and archival research. As an integral artist run centre in Vancouver, our resources and facilities will continue to inform and influence engagement in all levels of media art investment.